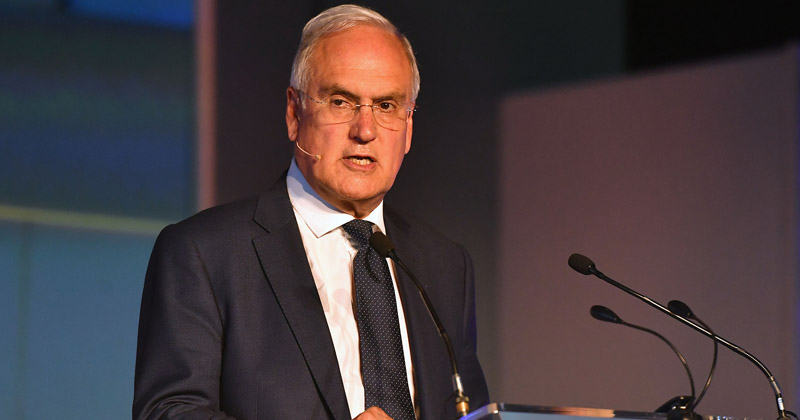 Ofsted's chief inspector's criticism about "uniformly weak" careers guidance in colleges has been exposed for lacking any identifiable external source or inspection based evidence.
Sir Michael Wilshaw made the accusation yet again during a speech at the Baker Dearing conference today.
He said: "Report after report finds that careers guidance in both schools and colleges is uniformly weak, while the way we prepare young people for the world of work remains poor."
But when asked by FE Week if Ofsted could provide evidence to back Sir Michael's claims, a spokesperson admitted that the chief inspector was not referencing individual Ofsted inspection reports, he was instead, "talking more about external reports on this matter".
The spokesperson then directed FE Week to two documents relating to the matter, but neither had direct criticism of careers guidance delivered by colleges.
A recent report by the parliamentary sub-committee highlighted "inadequate" skills advice in schools, but no mention of poor college advice was made.
And a report by the Local Government Association last year only cited that young people would benefit more from career guidance delivered by local areas, instead of schools and colleges.
The Association of Colleges (AoC) hit back at Sir Michael's "broad assertion".
Martin Doel, chief executive of the AoC, told FE Week: "As we have said before, statements made by the chief inspector need to be based on evidence and not just broad assertion.
"Careers advice in colleges is required, as a condition of funding, to be externally accredited against external standards which provide a further level of scrutiny and assurance, over and above that required of schools.
"Colleges recognise the critical nature of good careers education and advice and are very keen to continue to work together with their local schools to improve the overall system."
The outgoing Sir Michael, who will be replaced by former Ofqual chair Amanda Spielman at the end of the year, also used his speech to note the furore he caused earlier this year when he said the FE sector is "inadequate at best" and then called for all 16 to 19-year-olds to be educated in schools.
He told the conference: "My candid assessment earlier this year of the state of 16 to 19 education in England drew a furious response and landed me in all sorts of trouble with the FE sector.
"My remarks arose from exasperation with the status quo and the glacial pace of change. They reflected my concern that too many GFE colleges are still packing their curriculum with low-quality courses that fail to match the skills gaps in the local and national labour market.
"And they betrayed my frustration with the fact that so many young people who failed to reach the grade in maths and English at 16 still haven't got these key qualifications two years later."
He then hit out at the "alarming rate of underperformance and failure" in colleges.
He told the conference: "Nearly half of the 71 GFE colleges inspected by Ofsted this academic year have been judged to be less than good — including 10 colleges that were inadequate.
"This is an alarming rate of underperformance and failure, especially when we remember that the majority of 16- to 19-year-olds are educated in the FE sector."