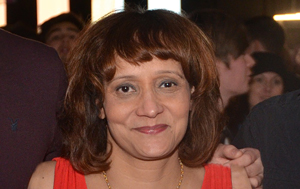 LATEST: Nescot accepts former £360k a year principal was unfairly dismissed
The highest-paid college principal in the country has left her job as head of North East Surrey College of Technology (Nescot), FE Week understands.
The chair of Nescot FE Corporation Professor Mark Hunt is believed to have announced the departure of Sunaina Mann in an email sent to staff at 9.42am on Thursday (June 2), which FE Week has seen.
The news comes after FE Week revealed that her husband, Jaswinder Singh Mann, was paid almost £200,000 over the course of a contract with a Saudi Arabian college subsidiary that Nescot's board of governors were unaware of for 18 months.
The college principal Ms Mann told FE Week that "robust governance arrangements… removed any conflict of interest", but the Skills Funding Agency (SFA) has since asked for a report from Nescot on the issue, a request with which it complied.
Mr Hunt then told staff in the email, which was sent on Thursday: "The college can confirm that Mrs Sunaina Mann has ceased to be principal of the Nescot Further Education Corporation and she no longer represents it or any other Nescot entity within the Nescot Group.
"Cliff Hall [head of college] will be taking up the role as acting principal until a permanent replacement has been put in place.
"We will not be providing any further comment at this time."
Ms Mann received a salary of £363,000 in 2014/15, making her the most well remunerated college principal in the country.
FE Week has also seen a follow-up email which was apparently sent by Ms Mann to college staff shortly after 3pm.
In it, she said: "I have been told that the chair has announced that I have left.
"Following what I felt was a serious failure by the college to support me publically, and to correct the totally untrue stories concerning the appointment of my husband, as a consultant, (with which I had no involvement whatsoever) I resigned from the college on Tuesday after 10 great years in which, together we have been responsible for its success."
However, she continued: "I am continuing to work at the college in Jeddah [Saudi Arabia]. I wish you all a bright future and thank you again for support."
Her husband had been employed as a consultant to work on Nescot's controversial partnership in Saudi Arabia, the Jeddah Female College.
A representative for Ms Mann told FE Week: "In the summer of 2013 [Ms Mann] was the principal of Nescot, and a nominee director of NCL [Nescot Consortium Limited].
"There was an urgent need to address MIS systems and David Round [the company secretary and project manager at NCL] proposed the appointment of Jaswinder Mann.
"[Ms Mann] was not in support of that proposal, because she felt it better that he did not work for an organisation in which she had any involvement, but the board agreed to take forward the recommendation, noting her concern, and arrangements were put in place to ensure that there was clear independent oversight of his appointment and of his performance.
"[Ms Mann] had no involvement whatsoever in the appointment or oversight of Mr Mann nor the authorisation of his invoices."