Court appearance and fine could await providers who run fake apprenticeships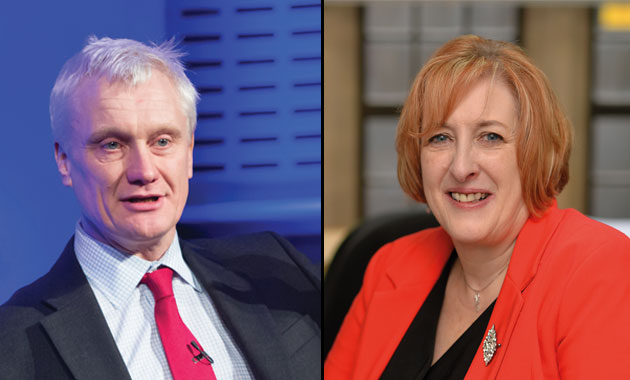 The shame of an appearance at the local Magistrates' Court along with a fine would be the future for 'apprenticeship' providers who do not have the official seal of approval, under government proposals revealed today.
The Department for Business, Innovation and Skills (BIS) has launched its three-week consultation aimed at outlawing use of the term 'apprenticeship' or 'apprentice' for any course or training in England other than a government-funded apprenticeship.
And the consultation's accompanying 13-page document (see below right) outlines how punishment for using the term outside of a government-funded apprenticeship was still up for discussion, but it states: "The government expects that the overwhelming majority of training providers will want to comply with new legislation and thus we envisage a light touch approach to enforcement activity.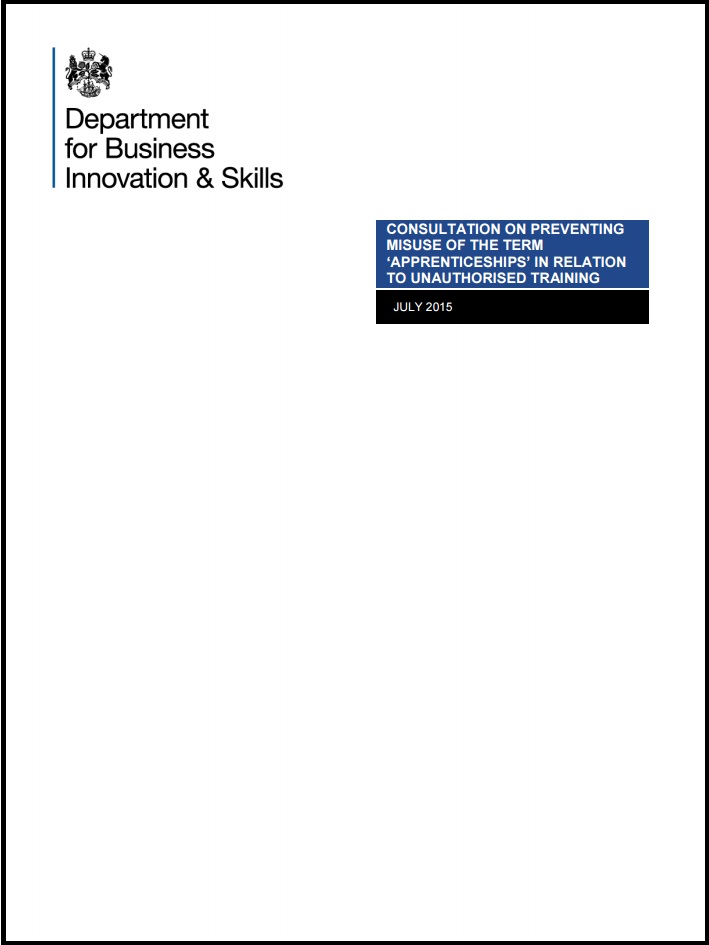 "However, a deterrent is necessary in case of non-compliance. We propose that the maximum penalty would be a fine following prosecution in the Magistrates' Court."
The consultation has already been welcomed within the FE and skills sector by the likes of the Association of Colleges and the Association of Employment and Learning Providers, where a spokesperson said: "The consultation will be welcome and worthwhile if it leads to improvements in the quality of non-regulated provision."
Courses can currently be marketed as apprenticeships despite either not being funded by the government, or being government-funded under a different programme. Such courses do not have to meet strict rules that apply to government-funded apprenticeships, like a 12-month minimum duration — but the government wants to put an end to this.
BIS has previously given examples of poor provision labelled an apprenticeship despite not being publicly-funded as such. These included where the provider never even visited the learner's workplace or where the provider refused to hand over candidate applications to employers when they tried to look for an alternative provider.
It is hoped the results of the consultation, which asks for examples of poor fake apprenticeship practice and ends on August 19, will add to the government's case to give apprenticeships the same legal protection as a degree in the Enterprise Bill — due to come before Parliament in the autumn.
"Government's high profile commitment to achieve 3m more apprenticeship starts in the Parliament will continue to increase the status and focus on apprenticeships, and the quality that they offer," it says in the consultation document.
"However, this also increases the risk that a small number of training providers could use the term 'apprenticeship' to refer to a course of learning which does not meet these strict quality measures.
"Employers, parents and prospective apprentices could therefore be misled into thinking they were being offered a high quality government-funded apprenticeship, when this is not the case.
"Further, the rights and reputations of training providers who do offer statutory apprenticeships could be undermined."
The consultation document, entitled Consultation on preventing misuse of the term 'apprenticeships' in relation to unauthorised training, goes on to pose four key questions, in addition to providing a further comments section.
The questions are, firstly, are you aware of any instances of the term 'apprenticeship' being used to advertise courses other than apprenticeships eligible for government funding? and secondly, if 'yes', please provide any additional detail of such instances that might be relevant, particularly if it can help to indicate the scale of the issue.
The third question asks whether there any unintended consequences that may arise as a result of the proposal, while the fourth asks if 'yes', please provide details of what unintended consequences there may be.
A government response to the consultation is due within three months of it closing, on August 19. Click here to take part or for more details email apprenticeshipslegislation@bis.gsi.gov.uk or phone 0207 215 1777.