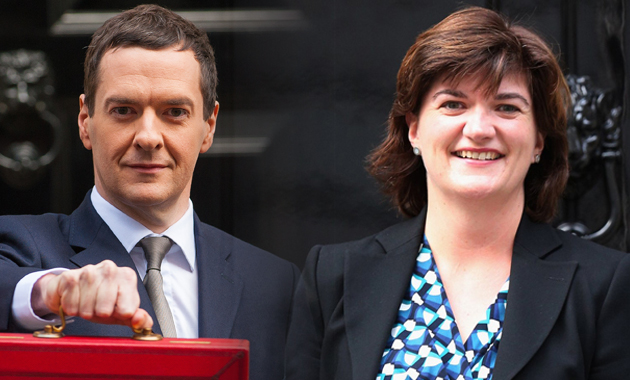 Further Education sector leaders have joined forces with senior representatives from the schools world to plead with Education Secretary Nicky Morgan and Chancellor George Osborne for an increase in 16 to 19 education funding from 2016-17.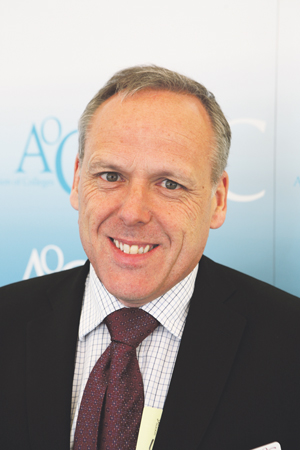 Two joint letters, signed by Martin Doel (pictured right), chief executive of the Association of Colleges (AoC), Brian Lightman (pictured below left) and general secretary of the Association of School and College Leaders (ASCL), were sent on Friday (June 5).
Further signatories from the FE sector were David Igoe, chief executive of the Sixth Form Colleges Association (SFCA), and Sir Geoff Hall, general Secretary of the Principals' Professional Council.
The note to Ms Morgan, which was also signed by senior representatives from the Freedom and Autonomy for Schools National Association, Independent Academies Association,  and Grammar School Heads Association, urged her to "raise the issue of the current low funding of 16-19 education with the Chancellor" before next month's Budget.
It said: "We are urging you to address the growing and significant disparity in the funding for the education of 16-19 year olds in schools and colleges."
The Conservatives pledged before the general election to freeze education spending for five to 16-year-olds at its current level, leaving 16 to 19 funding vulnerable.
And the letter, along with a supporting paper, is dated June 5 and comes with the Treasury having announced that £900m of in-year departmental savings would hit the Department for Business, Innovation and Skills and the Department for Education, with each department expected to save £450m as part of £3bn of overall cuts.
It also comes amid news the Skills Funding Agency has delayed until after next month's Budget the annual announcement on whether third quarter growth requests would be approved. It also left the door open to requests for growth, with delivery having already taken place, being turned down for even key areas such as 16 to 18 apprenticeships and traineeships.
Nevertheless, the joint letter to Ms Morgan added that "the substantial dip in funding, between pre-16 education and higher education is already having significant and adverse consequences for their [providers] continued ability to provide choice and high quality education to 16 to 19-year-olds".
It called for "action" over the funding problems, looking ahead to the 2016-17 budget cycle, adding that the "next comprehensive spending review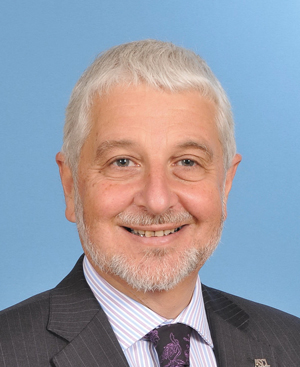 should re-evaluate the resources needed for a good education for all 16 to 19-year-olds in state education".
The letter to the chancellor, which was signed by the same FE and school leaders, said: "This joint letter urges you to consider the issue of the current low funding of 16-19 education with the Education Secretary as part of your discussions with her before your July budget."
An AoC spokesperson told FE Week today: "The issue of funding for 16 to 19-year-olds is so important to all of us, and that's why we decided to work together on a joint approach to the ministers.
"We are calling on the government to make sure that funding is spread fairly across all stages of education to ensure young people have access to the high-quality education they deserve."
An SFCA spokesperson said: "This letter highlights how serious the crisis in 16 to 19 funding actually is. The message from SFCs, FE colleges, academies, grammar schools and others is the same — ongoing funding cuts are seriously damaging the life chances of young people.
"Sixth form funding should not be regarded as a soft target. It is already difficult to offer students much more than a part time educational experience. A review of education funding is now urgently required."
An ASCL spokesperson said:  "Put quite simply the current funding level for 16 to 19-year-olds in our schools and colleges is totally inadequate.
"This has already led to a decrease in contact time for students with their teachers, a narrowing in the range of subjects that institutions are able to offer and a reduction of the broadening curricular activities that help develop the life and employability skills so essential for young people's future prospects.
"The situation will become critical over the next few months as schools and colleges have to find funding to cover the increases in employers' National Insurance and teachers' pensions contributions, as well as salary rises and general inflation."
A Department for Education spokesperson said: "Thousands more students are staying in education or training after the age of 16, giving them the skills and experience they need to thrive in modern Britain.
"We have ended the historic and unfair funding difference between schools and colleges from the 16 to 19 funding formula, and are maintaining funding rates for 2015/16 so they can plan their future offers for students. The funding is sufficient for every full-time student to undertake a full timetable of courses.
"It is for schools to set their own budgets, taking into account our national funding formula, which ensures pupils on the same courses are funded equally, no matter where they study."
He added: "We are determined that post-16 providers have the resources they need to ensure young people in FE can enjoy high quality courses.
"The base rate of funding for 16 to 19-year-olds in the academic year 2015/16 will continue at the same level as in the academic year 2014/15: £4,000 for full-time 16 and 17 year olds and £3,300 for full-time 18 year olds.
"From 2016/17, funding will be increased for those that get grades B and above – or equivalent – in four or more A levels and large TechBacc programmes, giving schools and colleges the green light to further help their most able students."