It should not be assumed that "very large" in-year cuts facing the Department for Business, Innovation and Skills and Department for Education will all fall on the FE sector, Skills Minister Nick Boles has told MPs.
Speaking at the end of a Westminster Hall debate in Parliament held in anticipation of tomorrow's VQ Day celebrations, Mr Boles sought to re-assure fellow MPs that the £450m savings bill faced by each department would not fall "entirely" on colleges and independent learning providers.
He also sought to defend an earlier 24 per cent cut to this year's adult skills budget, claiming the prioritisation of apprenticeship funding had "necessitated rather larger cuts" to the remaining cash.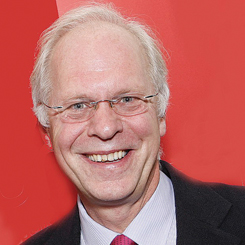 In response to a question from Labour MP and former college principal Nic Dakin, Mr Boles said: "While I cannot go into detail, because it would be way above my pay grade to do so, he should not assume that the only way of cutting the unprotected part of the DfE budget is by cutting the funding for 16 to 19 education including that funding that goes of FE colleges.
"He should also not assume that the only way of cutting part of the BIS budget is by cutting the funding that does to FE colleges.
"No doubt everybody will have to make a contribution but he should not assume that those very large figures of cuts will fall entirely on the sectors that he so admirably represents in this house and this debate today."
On the 24 per cent cut, Mr Boles said the government was justified in its attempts to focus funding on apprenticeships and away from areas of "lower value", citing government survey figures which he claimed showed that a level three apprenticeship boosted earnings by 16 per cent, while a level three non-apprenticeship course boosted earnings by just four per cent.
He said: "I am not for a minute suggesting full time FE courses don't have a positive impact, they do, but their positive impact on people's earnings are not as high, not nearly as high, as apprenticeships.
"There are positive impacts from full-time courses, but the averages do suggest that it is sensible to do what the government has been doing which is to shift resources out of full-time FE courses."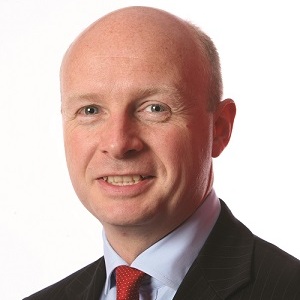 Mr Boles was also grilled by Shadow Skills Minister Liam Byrne, who said his party would "constantly focus" on ensuring that apprenticeship "quantity is not at the expense of quality", adding that the biggest challenge facing the Minister was the funding settlement with which he has to contend.
He said: "If we are to fix the productivity gap, we have got to support technical education in a radically new way. The minister will know about the fact some colleges are now quite simply unviable. Many colleges are now already on the brink."
Mr Byrne said England needed a system of technical education "worth its name", adding that what currently existed was a system of "piecemeal, ad-hoc system of institutions, exams and funding entitlements which are sort of yolked together, often in a very rudimentary way".
He added: "It does not allow young people a clear line of sight from the age of 14 for a technical education career that goes up to the degree level of skill.
"In our schools there has to be a bigger and bolder effort to expose more 14-year-olds to technical education. I seriously hope that we make serious progress on building a strong careers service over the course of this Parliament.
"It was I think the CBI of all people that said before the election that the careers advice system in this country was in their eyes 'on life support'."