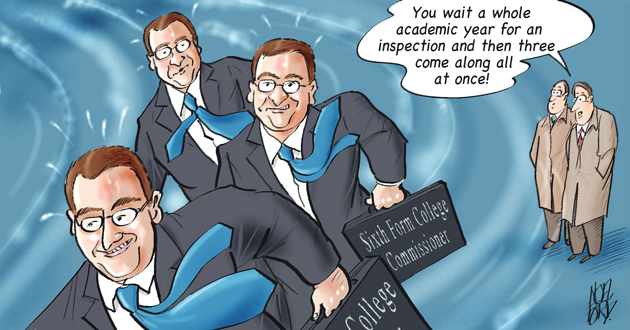 A threefold increase in the number of inspections by Sixth Form College Commissioner Peter Mucklow this academic year is likely to get worse, Sixth Form Colleges' Association chief executive David Igoe has warned.
Mr Mucklow (pictured right) was sent to just one college in 2013/14 — his first year in the job. But with six months of the current academic year still to run he has already carried out three inspections.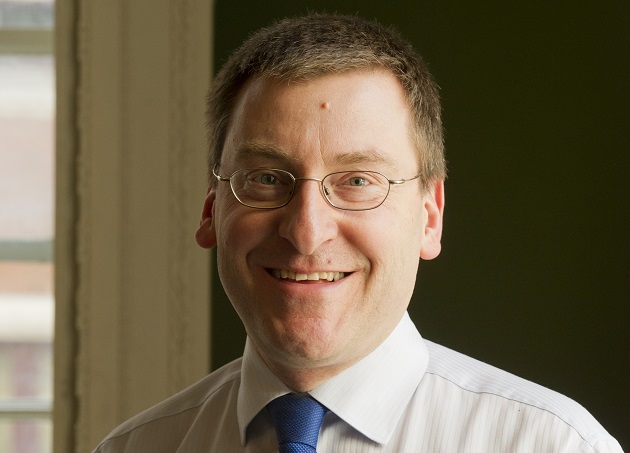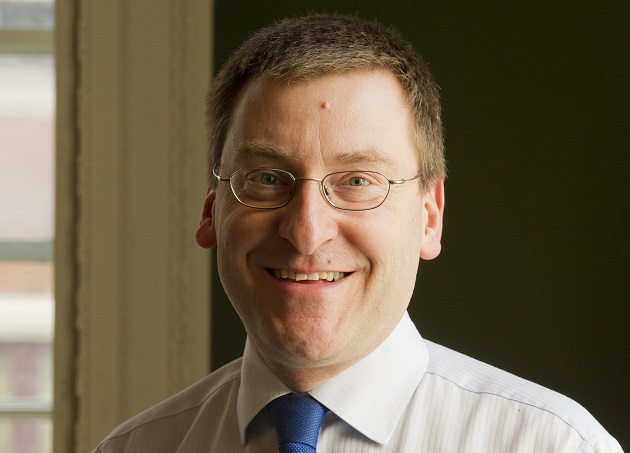 Mr Igoe told FE Week: "We are aware of the increase in visits and expect this trend to continue. Most sixth form colleges are coping well with funding cuts, but it is inevitable that more and more will experience financial problems and trigger commissioner visits."
Mr Mucklow inspected 995-learner Hartlepool Sixth Form College on January 22 following its inadequate Ofsted rating in November.
He visited 1,075-learner King George V College (KGV), in Merseyside, a month after its inadequate grade was published in November last year.
And he had inspected 4,602-learner Totton College, in Hampshire, in October, which was deemed by Ofsted to require improvement in March, after concerns were raised about a lack of improvement since being issued with a financial notice to improve.
Meanwhile, his 2013/14 inspection of 2,180-learner Prior Pursglove College, in Guisborough, in February was triggered by an inadequate-overall Ofsted report published the same month.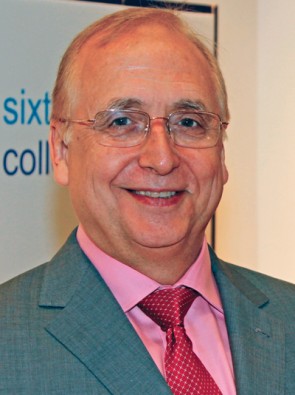 "Poor Ofsted results are also often related to funding. When a college is expending all its energy on balancing the books, it is easy to take your eye off the ball with quality of learning," said Mr Igoe (pictured left).
The Department for Education (DfE) declined to comment on the increased number of inspections.
However, a spokesperson said a report on Hartlepool college would be "published in due course" by the commissioner.
She added: "A number of recommendations have been made to improve outcomes at KGV and the Education Funding Agency is working with the college on its implementation of them."
The commissioner's report on KGV raised concerns about teaching and learner progress and called for the recruitment of a senior vice principal from outside the college with proven experience in improving teaching and assessment for 16 to 19-year-olds.
A KGV spokesperson said: "KGV is acting on Ofsted's recommendations to improve the college.
The senior leadership team has produced an action plan [submitted to DfE last month] on the steps needed to achieve this."
A spokesperson for Hartlepool college said: "The visit was positive. Mr Mucklow and his team were very supportive and helpful."
A Totton College spokesperson said: "More and more colleges are being given a financial notice to improve and this reflects the challenging times for the FE sector."
Judy Burton, principal of Prior Pursglove College, said: "We have made significant progress since the commissioner's visit."