The principal of a college recovering from financial difficulties has backed FE Commissioner Dr David Collins in his view that Ofsted could "be more useful" in looking at bank balances.
Mark Robertson (pictured), from City of Wolverhampton College, which was visited by Dr Collins in May over Skills Funding Agency (SFA) concerns about finances, said he wanted inspectors to take a closer look at the books.
Mr Robertson's 10,000-learner college, complimented by Dr Collins on its financial progress, was rated by Ofsted as good overall, with leadership good as well, late last month. The college's previous Ofsted inspection, in May last year, resulted in a "requires improvement" rating."I agree with Dr Collins that Ofsted should look in more detail at the financial position of colleges," said Mr Robertson. "For example, if a new leadership team puts the mechanisms in place to improve the finances, which is what the FE Commissioner recognised that we have done, that should be considered fully by Ofsted, to make its reports even more helpful."
Dr Collins's comments about Ofsted last month came after it rated leadership at Birmingham's Bournville College outstanding and good overall, despite a "critical cash position," as later identified by the commissioner.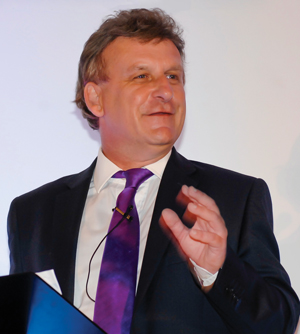 It also emerged that the SFA issued the college with a notice of concern a month before Ofsted went in, but inspectors avoided financial issues in their report and indeed praised the leadership.
Acting principal Mike Hill said: "Ofsted judged leadership and management outstanding because it felt our financial situation did not impact on teaching and learning."Ofsted, under the previous common inspection framework, replaced from 2012/13, used to carry out inspections with the SFA's provider financial assurance team and their findings were given to inspectors. Ofsted argues that it doesn't now look "directly" at finances, although a number of reports have covered the issue — including Wolverhampton's, which complimented financial progress at the college. Another one, on Central Sussex College last month, praised "governors' thorough scrutiny and careful monitoring of the college's financial position" but still handed out the college's second consecutive grade three overall result.
Principal Sarah Wright said: "We welcome Ofsted's recognition of the improved financial management of our new senior team and board of governors."
An Ofsted spokesperson said: "We may on occasion and where it is appropriate refer to a provider's financial position as a factor in its overall governance and its ability to ensure sustainable good quality provision for learners."
Meanwhile, Merseyside-based King George V College, a sixth form college with around 1,000 learners, slumped from a 2012 grade two rating to inadequate last month. A college spokesperson said: "We've noted the report's recommendations and are now moving to action them."