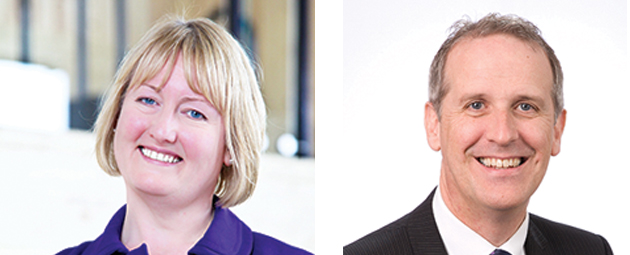 A new principal has been appointed at an Oldham College-sponsored academy.
Colette Burgess is due to take over from Nigel McQuoid at the Waterhead Academy this autumn.
Ms Burgess is currently principal of The Oldham Academy North, and her new appointment was announced by Alun Francis, principal of the Ofsted grade one-rated Oldham College.
Mr Francis said: "We are delighted to confirm that Ms Colette Burgess will join us as in the Autumn. Ms Burgess has a wealth of knowledge and experience of schools in the North-West.
"As well as establishing The Oldham Academy North as a new school and moving the students and staff into their purpose-built new premises on Broadway, Ms Burgess led the school to the second highest rating, of good, in their Ofsted inspection last year.
"The Oldham Academy North has also been recognised as one the most improved schools in the region and she is highly respected within the profession as a committed, passionate and effective school leader.
"This appointment has been made after a wide-ranging search across the country to find the best possible person to fit into and develop Waterhead Academy which has been established under Nigel McQuoid. As governors and sponsors, we are delighted with the progress made to date and, as Mr McQuoid returns to live with his family in the North-East this summer, it is good to know that he will be able to use the coming months to provide Ms Burgess with a detailed handover so that she can lead our students and staff seamlessly forward into the new academic year.
"We are therefore taking this opportunity both to formally welcome Ms Burgess to our staff team and to thank Mr McQuoid for what will be three years of valued service when he leaves us in July 2014."