A new best-practice threshold for a 20-per-cent limit on subcontracting management fees has already been undermined, after multiple colleges and their representative body refused to comply.
The guideline, agreed last week between the Association of Employment and Learning Providers, Holex and Collab, a provider group, was conspicuously missing sign-off from the Association of Colleges, which said it needed to consult its members.
The AoC has now confirmed it will not commit to any recommended limit because it is developing other guidance "properly" with the Education and Skills Funding Agency and the University Vocational Awards Council.
The guidance, which covers expectations for primes and subcontractors, states that the "core fee" charged by the prime provider for "legitimate management overheads" for quality and contractual compliance aspects should be "no greater" than 20 per cent and would "generally will be much less".
FE Week has spoken to three colleges which have historically charged more than 20 per cent. They all indicated their intention to continue doing so – should the subcontracting relationship warrant it.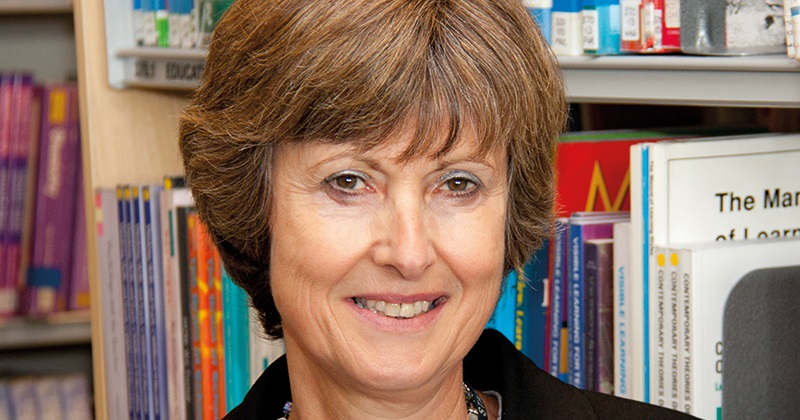 "Very occasionally the college may need to charge up to 30 per cent, so that providers who are new to delivery can be effectively supported in the development of the provision," said Dr Alison Birkinshaw, the principal of York College and the president of the AoC.
New College Swindon, which is an AELP and AoC member, states in its 2017/18 subcontracting fees policy that providers who enter new subcontracting relations with it could face up to top-slices of 38 per cent.
A spokesperson explained it would be "conforming to the 20-per-cent guidelines in the main", though there may be "exceptions depending on the nature of the partnership and the services we provide as the prime". She added they would "never" charge over 30 per cent, and some charges were as low as 12.5 per cent.
These exceptions might be, for example, "free learning materials, quality-assurance and improvement, staff recruitment, and some training input on top of returns to ESFA".
Barnet and Southgate College, a member of AELP, AoC and Collab – of which its principal David Byrne is the chair – charges up to 30 per cent in management fees.
A spokesperson said this is "proportional to the level of services provided" and didn't say whether the college would drop fees as a result of the new guidance.
AoC boss David Hughes told FE Week that his organisation is working with the ESFA and UVAC to "bring our members together to develop guidance on subcontracting".
"We want to do this properly, exploring the rules which already exist and find ways to make sure they are being implemented," he said.
"We know that there is a lot of good practice in subcontracting to meet employer and specialist needs and we want to ensure that everyone can see that."
The ESFA did not comment before FE Week went to press.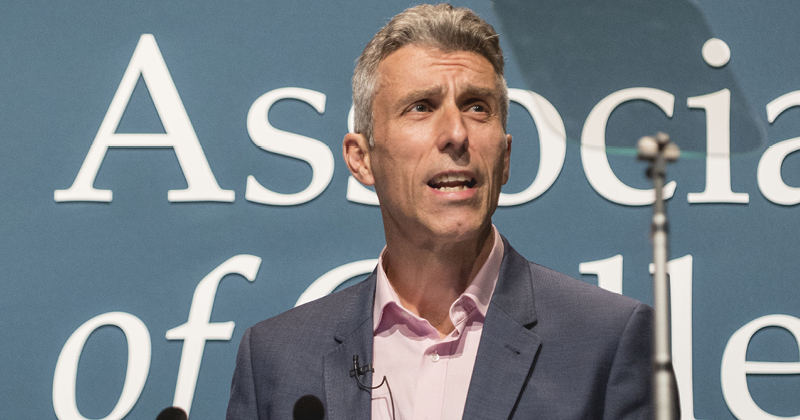 "The only questions we think should be answered at this stage are: do these organisations think anything over 20 per cent is justified and what is the justification," said Mark Dawe, the chief executive of the AELP, in response to the AoC.
"Presumably it won't be taking money away from learners when they are campaigning for more money to get to learners in FE."
He added that his organisation would not "condone" any management fees above 20 per cent without an "acceptable rational", and if his members do not like this stance, then it is "for them to decide whether they want to remain part of our membership".
Lead providers often claim that pricey management fees are needed to cover administrative costs, but many in the sector, including education committee chair Robert Halfon, believe that too much money is being diverted from frontline learning.
Some management fees have reached up to 40 per cent, infamously in the case of Learndirect, the now-disgraced largest provider in the country.
Mr Halfon went as far as to say subcontracting had become a "money-maker" during an education select committee this week.