The autumn budget brought with it a commitment from the government to invest £40 million in new further education centres of excellence for maths. FE Week looks at where these new maths hubs might be built.
Plans to spend money to address the government's forced GCSE resits policy were widely welcomed last week, including the idea for new maths centres of excellence.
The Treasury's budget statement pledged "£40 million to establish 'further education centres of excellence' across the country to train maths teachers and spread best practice".
The Department for Education said they will support the post-16 sector to "design, deliver and disseminate best practice", and help with the development and evaluation of "new, high-quality" teaching methods. It will also support the sector to "use diagnostic tools to help teachers understand the capabilities of their students" to allow for more targeted teaching.
The DfE has not yet announced where the centres will be situated, or even how many there will be.
We're keen to know more and would not rule out applying to be one in the future
However, FE Week has had a think about where it might want to build them. Based on analysis of national achievement rate data for 2015/16, we have identified the top 10 best performing-colleges for maths in the country.
They are ordered by percentage pass rate for A* to C at colleges with a cohort of 200 or more.
The data revealed that the top eight colleges had an A*-to-C pass-rate in maths that was more than double the national average rate of 17.6 per cent.
But what do these top-performing colleges make of the centres of excellence, and would they be interested in joining?
Dudley College was the clear leader: all its 240 GCSE maths students managed an A-to-G pass and 52.3 per cent achieved A* to C.
Its principal Neil Thomas described centres as a "potentially exciting" idea.
"We're keen to know more and would not rule out applying to be one in the future," he added.
Since 2013, all 16- to 19-year-olds without at least a C in GCSE maths or English have had to enrol in courses in these subjects alongside their main programme of study.
The requirement was tightened in 2015 to require all of those with a grade D – now a 3 – in those subjects to sit a GCSE course, rather than an equivalent stepping-stone course such as functional skills.
But this places huge extra pressure on FE providers, which have had to massively increase their GCSE maths and English provision, and recruit extra teachers to cope. And after successive annual GCSE results showed huge numbers of learners aged 17 and older failed to improve their grades in resits, many in the sector have now demanded government action to improve the situation.
A spokesperson for Seevic College in Essex, which came third with an A*-to-C pass-rate of 40.9 per cent and total pass rate of 99.2 per cent, agreed that the centres could be a "really exciting initiative" which it hopes to be "fully involved with".
Fourth-place New College Swindon had 38.9 per cent of students achieve A* to C in maths and English, and a 93.5 per cent pass-rate overall.
A spokesperson said that it too wanted to be considered as a centre of excellence, and described the plans seen as "a much-needed way to spread best practice around the sector".
Richmond-upon-Thames College's chief executive and principal, Robin Ghurbhurun, said his college would "certainly consider" becoming a centre of excellence.
"We welcome any commitment to increased funding and support for improving English and maths outcomes for students, although this must be holistic and beyond GCSE resits with an equally committed focus on delivering functional skills where it is best suited to the curriculum model and needs of the students," he said.
RUTC was ranked fifth on FE Week's table, with an A*-to-C pass-rate of 37.9 per cent and total rate of 97.5 per cent.
The director of maths at sixth-place Derby College, Bronagh Quigley, said the college welcomed "any government initiative that looks to support improvements" but more details would be needed before her employer could comment further.
Derby had 36.6 per cent of its students achieve A* to C, and 91.2-per-cent rate overall.
The other colleges on the list were unable to comment ahead of publication.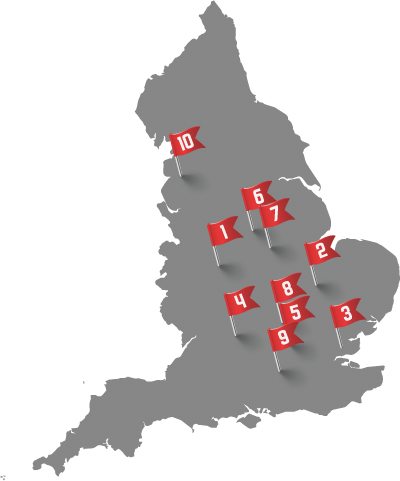 Dudley College shares secrets of its success
Dudley College has shared the secrets to its impressive resits success.
The college achieved a 100-per-cent A-to-G pass-rate for all ages in both the English and maths GCSEs.
Its principal Neil Thomas said it had "placed a great emphasis over many years" on improving student outcomes in the subjects.
In 2015/16, 52 per cent of learners achieved A*-C in maths and English. And according to Mr Thomas, results in 2016/17 showed further improvement, with 71 per cent achieving grade 4 or above in English and 55 per cent receiving C or above in maths.
"Given that the majority of our learners are resitting these examinations after failing to achieve at school, we are very proud of these results," he said.
"This has been realised after a sustained period of improvement in which we reviewed all aspects of the delivery and made a series of changes, both large and small, that have made all the difference."

Improvements made include restructuring timetables to emphasise English and maths, creating a team of teaching specialists, and continually reinforcing the importance of the subjects to learners.
Mr Thomas became principal on December 1, as former principal Lowell Williams was promoted to chief executive of the college and the Dudley Academies Trust.
Dudley College of Technology was rated 'outstanding' in its most recent Ofsted report, published in June this year, and particular praise was paid to the college leaders and their "ambitious vision" for the provider and the "significant" improvements in learner outcomes.
The number of pupils at schools in Dudley and Sandwell that achieve five GCSEs at A* to C, including English and maths, is below the national rate. Dudley is ranked among the 35 worst local authorities in the country for secondary school attainment.
However, the report commended the culture and learning programmes at the college.
"Learners and apprentices develop skills in English and mathematics exceptionally well, and achievement rates in these subjects are continuing to improve," it said.
Also noted was the investment in "high-quality buildings and equipment" including £9 million spent on a 'centre for advanced manufacturing and engineering technology' which opened in 2013, and £12 million on a 'centre for advanced building technologies' – known as Dudley Advance II – which opened this year.
The report was the first grade one for a general FE college in 14 months.