The principal of Weston College Group has been awarded a CBE in the Queen's birthday honours list.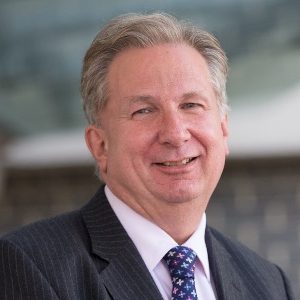 Dr Paul Phillips (pictured left), who joined Weston College in 2001, was made an OBE in 2011 and achieved an 'outstanding' Ofsted grade in 2014, has been recognised in the list published today.
The keen wrestling fan, according to a profile interview he did for FE Week in 2013, previously worked on computer-aided command systems for the Ministry of Defence, and rose from maths lecturer to vice principal at Coleg Gwent.
Dr Phillips said: "When I became principal at Weston College over a decade and a half ago I would never have believed that we would be in the position that we are in today.
"I am honoured to receive this award, however the real reward is to see how the education that the Weston College Group provides has dramatically changed the lives of people in Weston-super-Mare, across the region, and nationally."
He added that "the college has accomplished many incredible things" and he plans to "build upon these successes in the years to come".
Bev Robinson, principal of Blackpool and the Fylde College (pictured below right), rated outstanding by Ofsted in 2013, has been awarded an OBE for services to FE.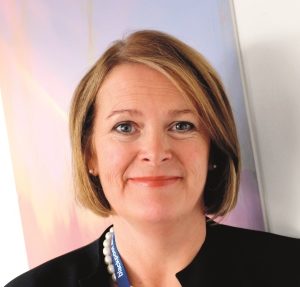 She joined there as principal four years ago, from Newcastle College where she had the top job for four years, during which time it was rated grade two-overall in 2012.
Ms Robinson said she felt "extremely humbled" to receive the award, adding that it was "in recognition of the work of everyone at Blackpool and The Fylde College".
She thanked staff members and also the college's employer partners for their contribution.
She said: "I firmly believe that the development of technical and professional education and training is vital for the success of the UK economy.
"This award recognises the important work done by the FE sector which enables people of all ages, from all backgrounds, the opportunity to thrive and succeed."
Another new OBE is Dr Nigel Leigh, principal of Stephenson College in Leicestershire, rated 'good' this month by Ofsted, which he has led since 2007.
His award was for services to FE and apprenticeships, while Paul Mullins, lately chairman of the Industrial Development Advisory Board and chairman of the Education and Training Foundation also gained an OBE for services to business and the economy. 
The other FE and skills-related OBEs went to Lynda Fairhurst, lately head of lifelong learning for Oldham Council; and Katharine Horler, chief executive of Adviza and chair of careers England. Both were for services to FE.
A popular new recipient of the MBE will be Gill Clipson, who was a deputy chief executive at the Association of Colleges from 2013 until March this year, when she retired.
David Hughes, chief executive of the Association of Colleges, said Ms Clipson had "been a champion of the sector for many years" and "thoroughly deserves" the recognition.
He gave his congratulations to all the FE winners, saying: "College staff work tirelessly to provide high-quality education and training for their students and they deserve recognition for their efforts."
Other new MBEs for service to the sector went to Pat Carrington, principal of City College Peterborough; Susan Dare, lately principal of Northbrook College in Sussex; Kevin Clancy, lately head of construction at York College; and Gareth Higgins, managing director of KMF precision sheet metal ltd, for his work with apprenticeships.
The British Empire medal has been awarded to FE stalwarts Natasha Dalton, tutor at City College Peterborough; Franklyn Harris and Amanda Scales, learning ambassadors for the Learning and Work Institute; Dr Samantha Healy, campaign director, the 5% Club and QinetiQ; and Chris Syrus, founder, Syrus Consultancy CIC.
Dr Susan Pember, director of policy and external relations at Holex, said she was "delighted" to see adult education and lifelong learning recognised amongst the prizes.
"We know that all these individuals have dedicated not only their working lives, but also much of their own time to inspiring adult learners," she said.
The 2017 winners