Around 95 per cent of the adult vocational market's 19,000-plus qualifications could be axed under radical proposals to "de-clutter the system," FE Week can reveal.
The move, put forward by BAE Systems group managing director Nigel Whitehead in a review requested by Skills Minister Matthew Hancock, would leave just "hundreds" of qualifications.
Mr Whitehead's report, published by the UK Commission for Employment and Skills — in which he is a commissioner, said there were a number of problems with the current "complex, over-prescribed" system.
It was failing to "generate vocational qualifications that are valued widely or seen as a signal of marketable skills," according to his report.
Mr Whitehead recommended that Ofqual, the Skills Funding Agency and the Department for Business, Innovation and Skills should use commission-set "design principles" as eligibility criteria for public funding of qualifications.
The design principles are aimed, among other things, at promoting greater collaboration between employers, awarding organisations and training providers to make qualifications more relevant to the workplace.
In conjunction with counting identical qualifications from different awarding organisations as one, the report includes examples of how the design principles, which would be used over Qualifications and Credit Framework (QCF) rules, might hit the market for certain regulated qualifications.
It suggests a 50 per cent fall in engineering qualifications (to 166), an 81 per cent fall in adult social care (to 58) and a 72 per cent fall in retail (to 66).
Speaking to FE Week ahead of today's launch of his report, Mr Whitehead said his proposals would therefore mean the overall number of publicly-funded adult vocational qualifications should fall drastically from the current figure of more than 19,000.
"It'll come down to hundreds of recognisable qualifications across the entire landscape as opposed to thousands," said Mr Whitehead.
He added: "I think awarding organisations should actually look at we are proffering here and recognise that what we are saying is that where there is the opportunity for innovation and where awarding bodies are really putting their thought into it, then that should be recognised."
The report also called for more information about the impact of qualifications, and said: "Our vision is of a de-cluttered skills landscape, making it easier for industrial partnerships to use the regulated qualifications system to align skills with vocational qualifications in their sectors."
The potential cull of 95 per cent of qualifications would be the second such move in recent months.
Nearly 1,900 adult qualifications, that had little or no uptake, have already seen their public funding cease, as Mr Hancock pointed out.
He said: "We are already using elements of his approach to streamline and simplify the publicly-funded adult vocational qualifications offer, and will use it to inform our work as we drive to make our skills system more rigorous and responsive to the needs of employers and learners."
Glenys Stacey, Ofqual chief regulator, said: "We recognise and accept the challenge the report… sets for us as regulator, working with others. We will reflect carefully on the report's recommendations as we review the QCF, and more generally as we develop strengthened arrangements for regulating vocational qualifications. We will be saying more in the coming months about our plans."
Chris Jones, director-general at leading vocational awarding organisation City & Guilds, said: "Cutting the number of adult vocational qualifications from almost 20,000 to a few hundred seems drastic at first glance, but we are in this position because of QCF accreditation rules and the role of the Sector Skills Councils.
"We fully support de-cluttering of qualifications. The ability to localise each qualification to meet the needs of both employers and individuals, without having it reaccredited, will certainly achieve this.
"What it really comes down to is ensuring employers own the requirements for their industry. The number of qualifications should be an outcome of their needs, rather than a centralised quota. Our recent research showed that over half of employers want to be involved in qualification design. That's why it's so important that the Whitehead Review focuses on employer ownership of occupational standards. Awarding organisations should not be guided by the whims of the SSCs."
A Pearson UK spokesperson said the awarding organisation would welcome a sensible streamlining of qualifications," and Rod Bristow, its president, said: "We look forward to working closely with UKCES, employers and other partners to consider the implementation of each recommendation in detail and ensure the proposals impact positively on the employer and the learner."
Charlotte Bosworth, director of skills and employment at awarding organisation OCR, said: "The qualification mountain and the inhibiting infrastructure of the current system has to go. Under the QCF, we've seen a vast inflation in the number of qualifications, driven by funding incentives not by genuine demand."
Jill Lanning, chief executive of the Federation of Awarding Bodies, declined to comment.
Adult vocational qualifications Q&A
The London HQ of BAE Systems played host to a Q&A session with Nigel Whitehead on Tuesday evening. The UKCES commissioner was interviewed on his review of adult vocational qualifications by FE Week deputy editor Chris Henwood.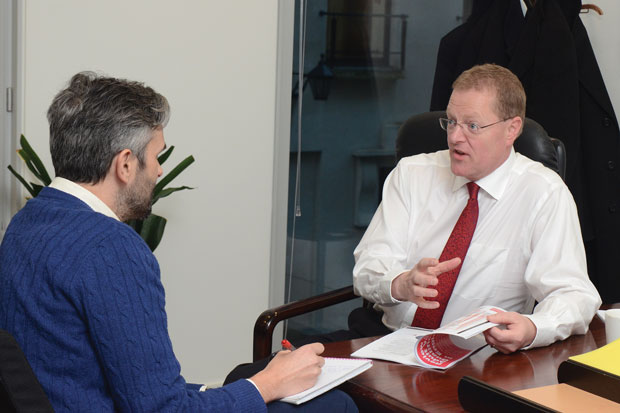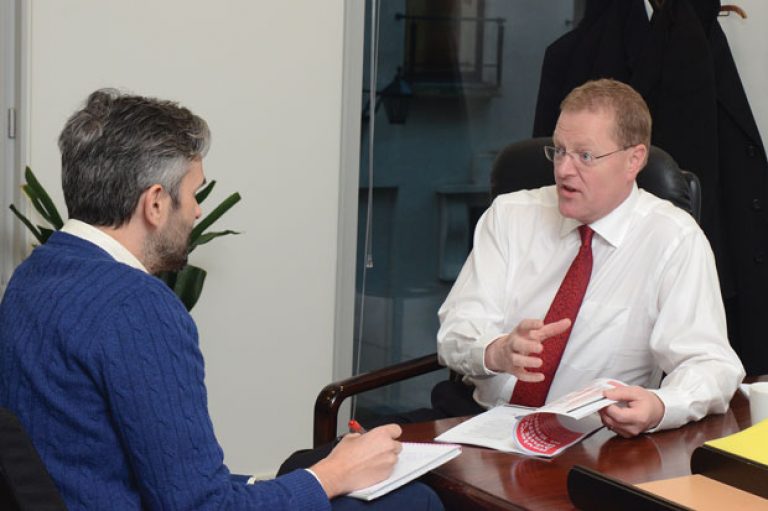 Why was the review needed?
There are two markets for skills in the UK — that which is funded and progressed by employers and the regulated government-funded market, and the two don't mesh.
There's a lot of government money spent on the creation of skills and capability in the UK and largely speaking employers, and particularly small employers, look at it and think, 'what's that all about?' and potentially therefore that is an inappropriate use of public funds.
What do you mean by "inappropriate use of public funds"?
We see evidence that training providers are being paid to provide qualifications for individuals, but those individuals have sets of qualifications which aren't necessarily matched to the needs of the market.
There is a sense in the existing system that courses are being selected on the basis of ease of passing them, as opposed to whether they actually qualify you to work in a particular industry and sector and then become a passport for mobility within that sector.
Successive governments have attempted to reform the adult qualifications market, so what's different about your review?
I thought that what I was going to be talking about was something that was really quite radical and unpopular and throughout the process of consultation I've gone out of way to try and get all the potentially angry people in one room and get it thrashed out.
What reactions were you expecting?
Currently there are 176 awarding bodies that we've found and I'm making some recommendations about how they interact with employers; the implication being that they're not doing that or they're not doing it well enough.
I thought they would see that a gross criticism and that in some way I was taking away from the very nature of what they do.
What I actually found is that those organisations or the people in them come to work wanting to do a good job and if you can say to them this is what better looks like they actually respond very well.
When you said that learners are taking the wrong qualifications, is there a criticism there of awarding organisations?
I have a personal view that some organisations have pandered to the government rules on what it takes to actually get funding as opposed to focusing on what the employers need first and foremost, and to some extent that lets down the learner because they go through the process in good faith believing that there's something at the end of it.
You refer to decluttering the system — does that include reducing the 19,000-plus regulated vocational qualifications?
I think it does. Having been through the arithmetic of it, there are some simplifications you can make where you acknowledge a qualification once rather than having 140 versions of it, which actually takes the numbers down significantly.
But one of the fundamental problems is that the system is impenetrable for either the learner or the employer.
As an engineering employer I know my way around the principal engineering vocational qualifications.
I can count on one hand the qualifications I could name and my counterparts across industry will talk in those terms, but if you actually expose them to the many qualifications that are on offer they would scratch their heads and say 'I don't really know where to start with this'. So there does need to be a decluttering of it.
Part of it is the titling and naming, but also the system has allowed I think, a plethora of potential solutions which has led to confusion, so I think with what we are recommending, in particular the issue about recognisable qualifications, we should get a coalescence around some major recognisable qualifications.
What feels like the right amount of qualifications?
My personal view is that it'll come down to hundreds of recognisable qualifications across the entire landscape as opposed to thousands.
So from more than 19,000 to potentially under 1,000?
Yes. One of the examples drawn to my attention was retail and the difference between Scotland and England were 140 recognisable qualifications in a particular branch of retail in England, but in Scotland the same area was covered by just five qualifications.
Who decides on the qualifications to stop publicly funding?
I've made no attempt to do that at this stage.
As we go through the process of putting principles in place and we test the qualifications against the new design principles in the report, and Ofqual looks at whether the awarding bodies have lived up to those new design principles, that will naturally end up with a selection and deselection of particular qualifications.
So there'll be a natural filtering of it as opposed to something that happens on day one and so from that perspective I would see it as a natural washing out of the old and an arrival of the new as people embrace the new design principles.
If there's government money going into this then the throttle on that money would be whether qualifications and training providers are actually meeting the new expectations set out in this report.
So in terms of the flow of government money there'll be a point which you say it either does or it doesn't satisfy, so in that sense there will be an ability to switch on and off the money and at the moment that falls through the Skills Funding Agency (SFA).
The adoption of the principles I would expect to see happen through the Department for Business, Innovation and Skills and the SFA.
The adoption of the principles and the regulation of the awarding bodies and ultimately a training provider is through Ofqual.
And if we're getting two 'no's at that stage than I be very surprised if government money was sanctioned and I would be surprised, in particular, if [Skills Minister] Matthew Hancock would allow that situation.
Why introduce grading for competency-based qualifications?
It's a personal hang-up that simply passing a course is not enough.
I've yet to meet an employer who doesn't want to employ anybody other than the best people that come through, so in the greater scheme of things, a simple pass/fail works for some qualifications, but for the majority it will be grading will result in learners wanting to do better because they can.
Was your conclusion that there needs to be fewer qualifications, one that you were instructed by the Skills Minister to reach?
No, he didn't give any instructions. He asked for my view of the vocational skills landscape. The government gave me free rein to say my opinion and it cuts both ways because they can say 'that's just his opinion'.
But equally they can say 'we value his opinion'. So it stands alone in that regard, and no, I have not responded to any instruction from government.