FE Week's resident policy expert, Gemma Gathercole, dissects the DfE's latest document…
More than a year after the post-16 skills plan, and seven months on from the announcement of more funds to support its implementation, the DfE has published an update in the form of its T-levels action plan. But what does this action plan tell us, what are the next steps and, critically, which questions remain?
My overriding takeaway from the action plan is consultation: a word that gets no fewer than 10 mentions and is critical to successful implementation. However, what I think is more interesting is what's open for consultation and what seems to be fixed. This will be the first opportunity for the sector and for employers, who weren't part of the independent panel, to have their say.
The consultation will be launched by the end of 2017 and will cover a range of issues from the implications of this policy for current provision, to design principles for the T-levels themselves. I am sure they will be widely welcomed.
How many young people will be able to make an informed choice about whether to follow an academic or technical route at 16?
I also note a subtle change of tone in this action plan, which I'm sure will be welcomed, from the focus on consultation, to the need to discuss implications with a wide audience including providers and awarding organisations, making this the most inclusive document yet on the skills plan proposals. The planned "college-based route" is now called the "provider-based route".
Perhaps of most interest to providers is the announcement of who will be able to offer provision and when. Although the intention to phase in the T-levels by sector and by the number of providers available to deliver has been openly discussed, the action plan explicitly sets out that phasing. Only a small number of providers will offer the first three pathways from 2020 and selected providers will offer the first routes in 2022.
The majority of providers will only offer T-levels from 2024. But which providers are these? We'll have to wait a little longer to find out, as the DfE will publish further information later in the autumn for the 2020 process, and in spring 2018 for 2021.
There are also four big questions that remain largely unanswered and answering them will be crucial to the success of the policy.
The first is on bridging provision – where is the policy and does it really support learners to move between the academic and technical pathways?
There is only one mention in the action plan and that's "coming soon". Without the existence of bridging provision or understanding of how students move between the pathways, the policy risks creating silos that serve to limit ambition rather than support progression.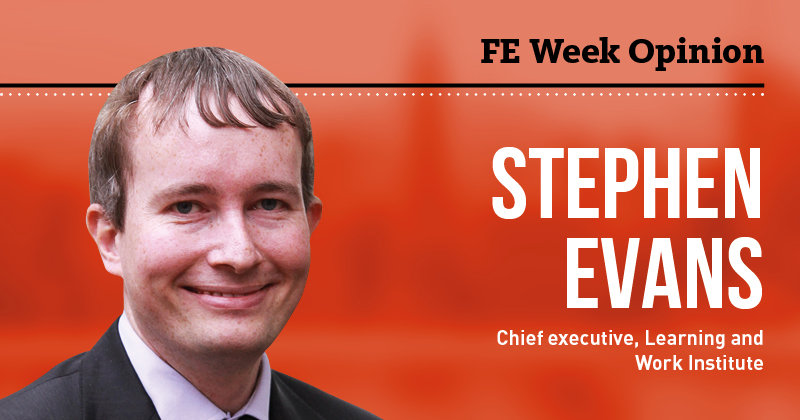 Regarding the "transition year", or more specifically, what provision will be available for those not yet ready for level three study, what does the policy cover and does it have to be a year? Here we're better served by mentions in the plan, and there is reference to research already undertaken.
But the detail is what matters here, so there will be much for the promised consultation to deliver on, and while the timetable focuses on the development of T-levels, it's important that this transition year is available for implementation.
And what of plans for level four and five provision: what does the plan look like, when is it going to be delivered and how will it support progression?
Getting this right is hard, as the action plan recognises provision at this level is more complex, offered by a wider range of providers and supporting a wider range of learner ages and needs. However, our skills shortages do not start and end with young people; we have shortages among technician-level staff and in some sectors a rapidly retiring workforce. There's little progress to be seen in the action plan and not even a promise to consult. More work is needed.
Finally, and perhaps the most critical question yet: how many young people will be able to make an informed choice about whether to follow an academic or technical route at 16? Is this binary divide practical?
I look forward to reading the long-awaited careers strategy promised for the autumn; perhaps I'll even be able to answer my own question.
Gemma Gathercole is head of funding and assessment at Lsect