The Royal National College for the Blind (RNC) has appeared in a BBC documentary presented by a former student who attended the college 30 years ago. Samantha King reports.
When alumni return to college, it's unusual for them to bring a BBC documentary crew with them, but that was exactly what happened when Ian Hamilton approached his former college in Hereford about a documentary he was making on inclusive education for children with disabilities.
First aired on BBC Scotland on December 21, and still available on the BBC's iPlayer, the film 'Am I Included?' explores the difference between mainstream and specialist education, and looks at the debate on whether young people with disabilities should be taught in mainstream schools, or if specialist schools are the way forward.
Recalling his own experience of the college, presenter Hamilton used the RNC as an example of specialist support that had a lasting and positive impact on his life, and caught up with current students to see how much things had changed.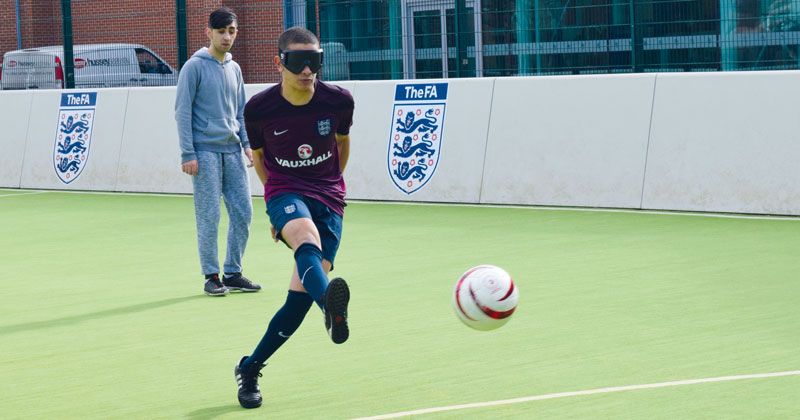 One of the pupils interviewed, Thomas, has reportedly had requests for autographs since his appearance on the show, which he has been more than happy to oblige.
Speaking of the college's debut on BBC Scotland, principal Mark Fisher said "The benefit for us is to really remind people what specialist education is about. We get frustrated sometimes when it's seen as outdated, when it's actually very modern, and very much part of providing learning solutions for people who have barriers."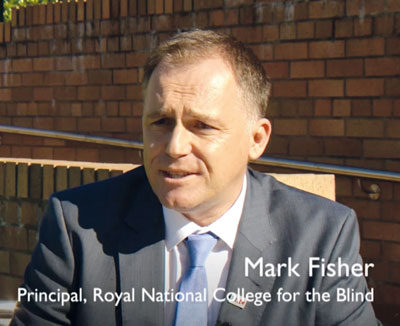 Mr Fisher who has been principal at the college since December 2015, worked for disability charity Scope for 15 years, before joining the RNC as a deputy residential manager in 2002.
His views in favour of specialist education were aired during a segment of the documentary, when he was interviewed by Mr Hamilton.
"Young people need to be independent learners and where it goes wrong in mainstream is where people sometimes are over-supported and they become dependent on others. We need to make sure that we address that," Mr Fisher explained.
"Ian's experience is the same we find now, in that a lot of our students need confidence more than anything else. They need to have community participation and feel included beyond the class – it's not just what happens in the classroom, it's a 24-hour provision".
The Royal National College for the Blind was established in 1871, and currently has 85 students who are blind or partially-sighted. With a maximum capacity for 90, Mr Fisher insists that the college is "exactly where it needs to be".
"The thing to bear in mind is the only thing our students have in common is visual impairment," he added. "We have the most diverse range of students you can imagine for a small college."