The former minister for business, innovation and skills, Sir Vince Cable, has paid a visit to Dudley College as part of a national research programme exploring how changes to the education system can impact upon learners.
Headed up by Dr Cable, the programme is being carried out on behalf of the National Union of Students (NUS) – for which Cable is an ambassador – and will look at how the introduction of the post-16 skills plan and other substantial changes to the curriculum affects students.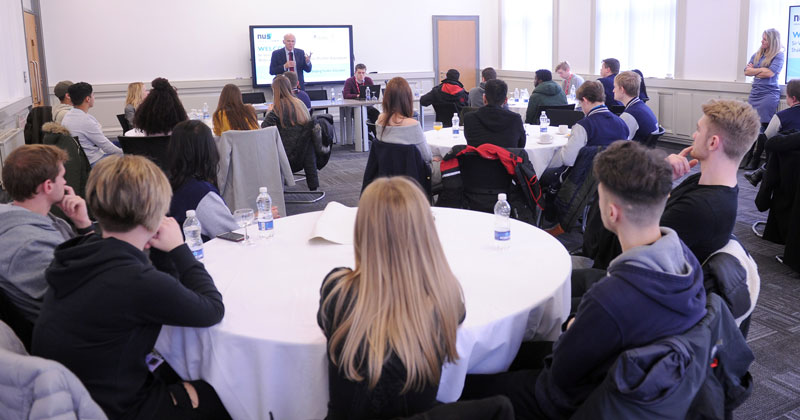 During his visit to the west Midlands-based college, he met with senior staff about how they're working to meet the needs of employers, and spoke with over 40 students from across a range of course areas who shared their day-to-day experiences of further education.
Students shared their thoughts on what changes they wanted to see during a discussion with the former minister, proposing the idea of work experience A-level programmes, and more support for learners with mental health problems.
Commenting on Dr Cable's involvement in the project NUS vice-principal Shakira Martin said: "Dr Cable and I come from very different backgrounds and we usually speak to two very different audiences. I'm delighted that through his support for this work we can create one voice speaking about the future of further education."
Main image: The Cable guy: Sir Vince leads a discussion with students