Two university technical colleges have come out on top in an Ofsted report which found the majority of England's schools are failing to effectively deliver work-related learning.
Ofsted inspectors carried out 40 thematic inspection visits in the spring term this year, to interview staff and pupils about the delivery of what the education watchdog referred to as "enterprise education".
Two UTCs – Aston University Engineering Academy and UTC Reading (pictured below left) – were among the cohort inspected, and both were found to be "positive for enterprise education", according to an Ofsted spokesperson.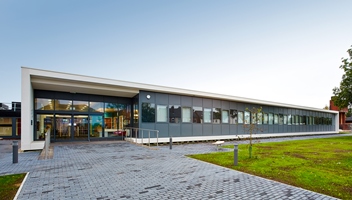 The final report, entitled 'Getting ready for work', said: "In successful UTCs, business involvement is an essential element of the curriculum."
AUEA, which is rated 'good', was singled out for its work with "subject experts from local businesses", who are engaged to "teach elements of the technical and vocational courses".
The Ofsted report, released on November 24, gave the example of a project with National Rail, in which a team of six Year 12 boys from the UTC made a presentation to business executives on improving the safety of workers on the railway.
The team had developed their plans at the sponsoring university, using a 3D printer.
The report said the presentation was "very confident" and "professional", with "a clear explanation".
It added: "They had developed, from scratch, a system that was very similar to the one the company actually uses."
The feedback given, the report said, was that the project "could be developed into the next generation of safety equipment", and the team was offered the opportunity to test their product on the business' own test track.
Daniel Locke-Wheaton, principal at AUEA, said: "Continued feedback from our employers confirms that one of the most important aspects of a student's education must be focused work related learning and innovative enterprise opportunities directly linking students with industry.
"This is an integral part of what makes studying at a UTC different."
In comparison to the good practice at the UTCs, only four of the secondary schools visited by inspectors were found to be demonstrating an effective approach to this aspect of the curriculum.
Ofsted's survey provided a summary of the key elements needed in promoting successful enterprise education.
These included: a common understanding of what enterprise education is; training to develop teachers' understanding of the subject and how to deliver it; and senior staff leaders who are committed to championing enterprise education.
Other factors were: a coherent programme that includes all pupils; systems for assessing the progress of pupils' knowledge and skills; and effective links with employers.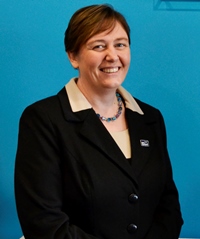 Joanne Harper, principal of UTC Reading (pictured right), which is rated 'outstanding' by Ofsted, said: "Students at UTCs will work directly with employers on projects throughout the curriculum and therefore be very well prepared for the next stage beyond education, whether that is at 16, 18 or in their twenties."
She added: "We also work much more closely with the local economic partnerships to ensure we are preparing students for the jobs that will exist when they are ready to progress; this relationship has been further cemented by working with the Careers and Enterprise Company."
Charles Parker, chief executive officer of the Baker Dearing Educational Trust, which oversees the development of UTCs, said: "Because UTCs forge close partnerships with local employers, they are able to offer high quality employer engagement opportunities for their students.
"Whether it's working on projects set by employers, talks or work experience, it not only makes learning more meaningful and relevant to the world of work, it means students are developing the skills employers need, like communication and team work."