The sky was no limit for the executive team at Colchester Institute as they took part in a working at heights training session to launch their new Training Tower and Enclosed Space facility.
The team, which included principal Alison Andreas, spent the morning with the college's health and safety instructors, where they demonstrated tower safety, appropriate use of equipment and climbing techniques.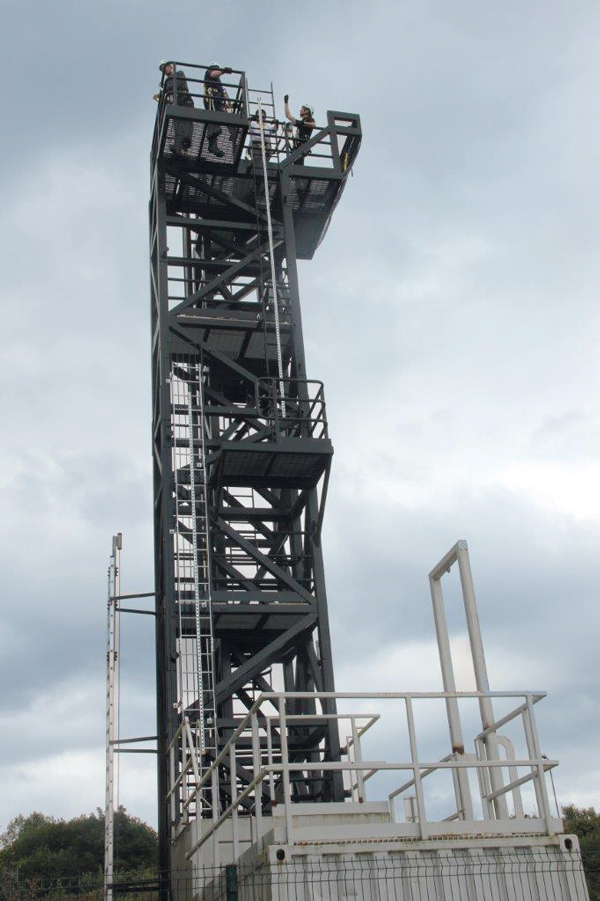 Ms Andreas said: "Although I have to admit that I was a little apprehensive about the climb, the sense of achievement made it all worthwhile and the view from the top was fantastic."
At 52ft high, the new Training Tower and Enclosed Space facility will allow the college to deliver mandatory training qualifications, to support regional growth sectors including telecommunications, rail, energy, and general construction and engineering.
The training tower is also available for use by businesses and community groups for activities including team building, personal development and training staff.
Pic: From left: instructor Chris Coe, instructor Tom Calcutt, vice principal Gary Horne, health and safety manager Max Fox, principal Alison Andreas, director of faculty for construction Adam Ward, and instructor Shaun Fox