A major public sector union has recommended that its members reject this year's "disappointing" FE pay offer, and industrial action could be on the cards.
Unison released an e-ballot last week asking its members whether they want to accept or reject the Association of Colleges' offer of a one-per-cent pay increase for college staff made in September, over which even the AoC's chief executive David Hughes admitted having regrets.
The union's FE committee recommended "rejection of this offer", and stressed that "a vote to reject the offer would require being prepared to take sustained industrial action", up to and including strike action.
Ruth Levin, Unison's national officer for FE, said the committee voted to recommend rejection as the offer represented a "real-terms pay cut", given that inflation is "running at nearly three per cent".
"This offer was seen as more than disappointing," she told FE Week today. "Our members are working harder and harder but they are being paid less in real terms. Many members have not had a pay rise for many years as colleges are not obliged to implement the Association of Colleges' recommendation.
"In our 2017 survey of members working in colleges, over 16 per cent of support staff told us that they receive gross pay of under £12,000 per annum and over 29 per cent earn less than £15,000 per annum. 
"They are telling us that they are struggling to pay their bills, rent or mortgage, and to pay for food."
She added that improved funding for the sector is "vital and cannot wait".
The AoC's pay offer for 2017/18 has provoked widespread dismay.
It's particularly controversial given that Theresa May announced at the recent Conservative Party conference that the wider one-per-cent public pay cap would finally be lifted for police and prison officers.
The raise does not however apply to pay at colleges.
The National Joint Forum, made up of the unions representing college staff, had submitted a claim for an across-the-board rise of around six per cent in April.
But the final offer was just one per cent, or £250, whichever is greater – a deal which the Mr Hughes said he was not happy with.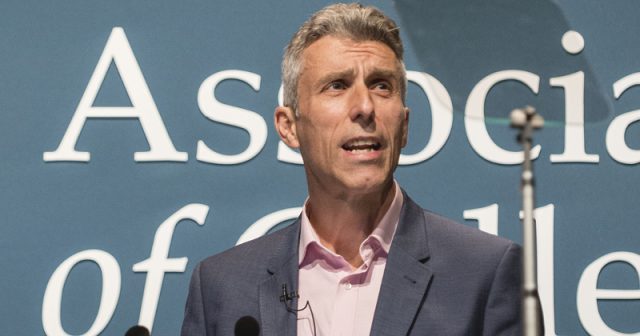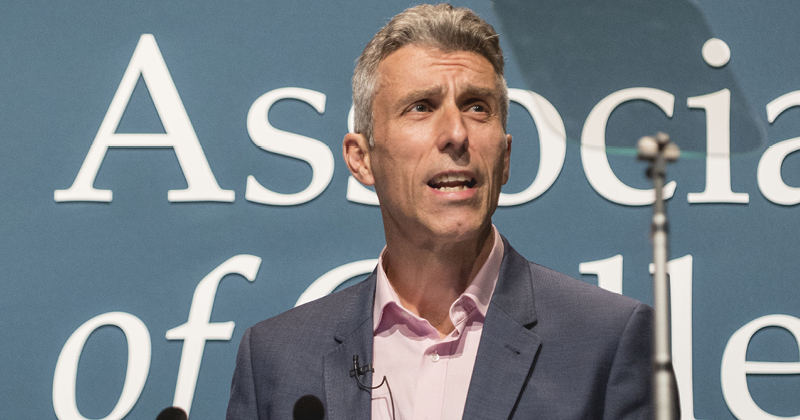 "We wish we were in a position to make a better recommendation," he said at the time. "But current funding levels for colleges do not allow us to do so."
The University and College Union also voted overwhelmingly in favour of balloting for industrial action over pay earlier this month.
Following its initial e-ballot, which closed on September 29, more than 75 per cent of members said they would support industrial action. The union is now determining which of its branches will formally ballot for action in support of the national claim.
"Following the disappointing one-per-cent pay offer, UCU is currently finalising which branches will take action in support of the national pay claim," a spokesperson said.
Mr Hughes insisted in response that his association will continue to "campaign for fair funding" and blamed a lack of government investment for holding back staff pay.
"When we made our recommendation to colleges for this year's pay award we made it clear that we had hoped to be able to make a better offer," he said.
Mr Hughes added that the AoC would "like to avoid any industrial action as strikes are disruptive for colleges and more importantly for students".
Unison's ballot closes on November 17. After the results are in, the union will "make a decision as to how the campaign will be taken forward," Ms Levin said.