A newly formed college has appointed an experienced troubleshooter as its interim chief executive.
City of Portsmouth College, which launched last month following a merger between Portsmouth College and crisis-hit Highbury College, has named Graham Morley as its new leader.
He takes over from the college's current interim chief, Penny Wycherley, who stepped in to steer Highbury College in December 2019 after its principal quit following an expenses scandal and government intervention.
Wycherley will be retiring next month.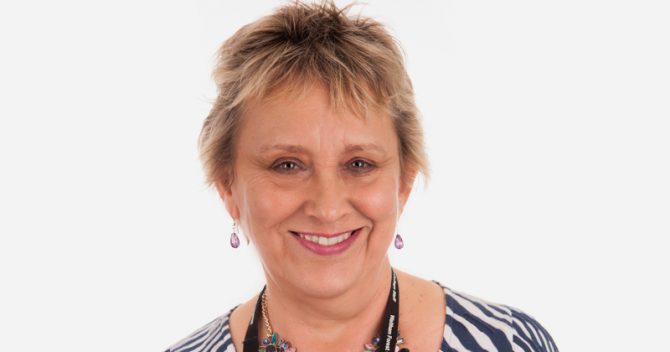 Morley has extensive experience in providing high-level support to boards and senior teams of colleges, particularly in times of organisational change.
He took over Hadlow and its sister provider West Kent and Ashford College in February 2019 ahead of the colleges being the first to go into education administration.
Previously, he was interim principal at Ealing, Hammersmith and West London College, and principal of Cannock Chase Technical College and South Staffordshire College.
Most recently, he worked as interim principal at Ruskin College after its long-serving principal was suspended.
Paul Quigley, chair of City of Portsmouth College, said: "On behalf of the board, college staff and wider college community, I would like to warmly welcome Graham to our amazing college. Graham's wealth of further education experience is invaluable to our newly formed organisation, and I very much look forward to working together."
He added that he would like to "whole heartedly thank" Wycherley for her "outstanding leadership, she has been instrumental in shaping the future of Highbury College and the City of Portsmouth".
"Penny's dedication and commitment to the college has been unwavering in exceptional circumstances and Penny's impact should not be underestimated."
'I'm delighted to have been appointed'
Morley said: "I'm delighted to have been appointed as interim chief executive of the City of Portsmouth College and to continue, and build upon, the excellent work initiated by Penny over the past couple of years or so.
"I'm particularly pleased to join you following the recent merger between Portsmouth College and Highbury College. This merger clearly offers those we serve in Portsmouth, and the surrounding area, a great future as we bring together the best of what each pre-merger institution has to offer into a single, high-performing team."
A spokesperson said that for the 2021/22 academic year, Highbury College and Portsmouth College will operate under their existing brand identities.
In September 2022, a new City of Portsmouth College brand is due to launch.