The Treasury has demanded that the Department for Education claw back millions in adult education funding from colleges, FE Week has learned.
College leaders were riled this week when the Education and Skills Funding Agency (ESFA) announced it would apply a 90 per cent tolerance threshold for adult education allocations in 2020/21.
Colleges have told FE Week that they now face handing back millions of pounds as they expect to miss that target by some way because of the disruption and lockdowns following Covid-19.
Decision surprised ESFA officials
The ESFA claimed this new threshold, much higher than the 68 per cent set for last year, is a "fair representation of grant funded providers' average delivery" in 2020/21.
But FE Week understands it was the Treasury that successfully lobbied for the higher threshold by arguing that colleges have had enough time to reorientate provision and run courses online where needed.
FE Week also understands the decision surprised senior ESFA officials. The agency has so far stayed silent on whether colleges will be able to submit business cases if they do not reach the 90 per cent target.
The Treasury declined to comment.
Clawback 'tremendously disappointing'
Leicester College, which has been in lockdown with the rest of the city since March, forecasts it will only be able to spend 53 per cent of its allocation this year.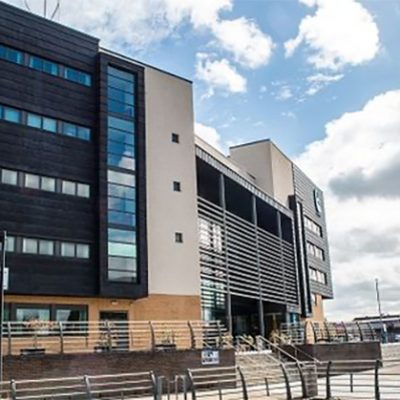 This would mean having to hand back more than £4 million. It will be "unlikely to be able to make up the remaining allocation in the final term of the year," a spokesperson says, as many adult learners are "unwilling" to sign-up until the vaccine programme is completed.
While it is "not clear" what the full implications of this year's clawback would be, it is "clear" there will be consequences for its capital programmes.
Derby College Group has forecast it will only be able to make it to 65 per cent of its £7.1 million allocation – meaning it will be handing back nearly £1.8 million.
"Not only is this announcement later than expected, it is tremendously disappointing," a spokesperson said.
The group believes the clawback could hurt its ESOL and basic skills programmes, but is unable to detail how as FE Week went to press.
"We would appeal to DfE to reconsider this position in light of the financial impact this will have on our sector," the spokesperson added.
The Association of Colleges has predicted most of its members will deliver between 75 to 85 per cent of their allocations, which would mean a total clawback of between £22 million and £62 million.
The decision is also troubling councils with AEB allocations, with Leicestershire County Council – which has a £4.1 million allocation – saying the 90 per cent threshold will "certainly be challenging".
Kent County Council, which has the largest allocation of any council this year with £8.7 million, said it expects to spend the full amount, but it is "difficult to understand why" the threshold has been set at 90 per cent.
London providers receiving 10 per cent adult education uplift
While the DfE has called the 90 per cent a "fair representation" of grant-funded providers' average delivery, other adult education commissioners have moved to comfort providers.
For instance, the Greater London Authority has applied a 10 per cent "London Factor" funding uplift for its AEB providers, affecting the base rate of all AEB-fundable qualifications up to and including level 2.
The authority also previously announced it would apply a 90 per cent threshold this year.
But even colleges who expect to hit the threshold have complained it is unfair.
Luminate Education Group, formerly Leeds City College, says it can reach the 90 per cent, but that is dependent on whether it can recruit enough learners in the summer term.
The Yorkshire group's vice-principal for curriculum and adults Ann-Marie Spry says the threshold is "quite a stretch for us and there is no wriggle room".
She believes an 85 per cent threshold would have been "better" as it would encourage innovation while "recognising the mood among the adult population".
College group NCG expects to use in excess of 90 per cent of its allocation, but has also seen "some" reduction in enrolment to new provision.
Chris Payne, its deputy chief executive, says that "given the uncertainty around recruitment at the moment, we would have welcomed a lower target".
The DfE is planning on publishing further details by the end of March.