Mental ill-health can affect people of all ages but young adults and students are particularly vulnerable. In January 2021, the Association of Colleges published its comprehensive 'Mental Health & Colleges' report which made for difficult reading as it revealed:
90% of colleges are seeing an increase in students diagnosed with mental health conditions
85% of colleges are seeing a significant number of students with undiagnosed mental health difficulties
94% of colleges have students who have attempted suicide in the last 12 months
Furthermore, the report showed that staff are also impacted by mental health issues, revealing 65% of colleges had seen an increase in staff asking for support with mental health. The reasons cited were returning to work after the pandemic, managing an existing mental health condition, workload, worry for friends and family caring responsibilities.
It is clear, therefore, that if Further Education facilities want to raise mental health awareness effectively, both students and staff should receive appropriate training.
"We know that colleges work hard on supporting the mental health and wellbeing of all their students," says Richard Caulfield, AoC Area Director and National Lead for Mental Health. "We also know that the staff themselves can benefit from training and support in this area. After working with Active IQ for many years, this Mental Health Awareness course for both staff and students, taken alongside additional support and resources, will help to embed this knowledge into college life."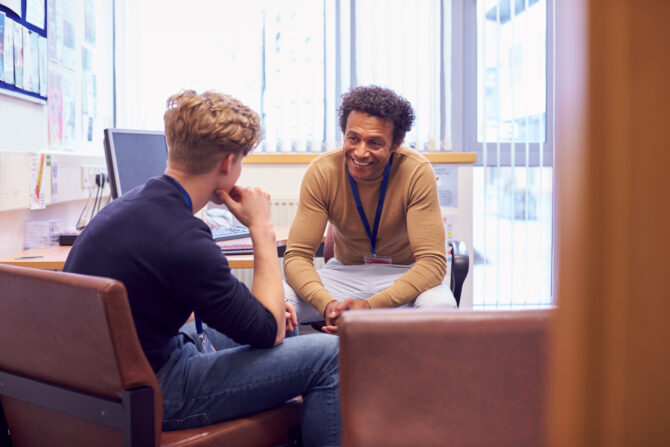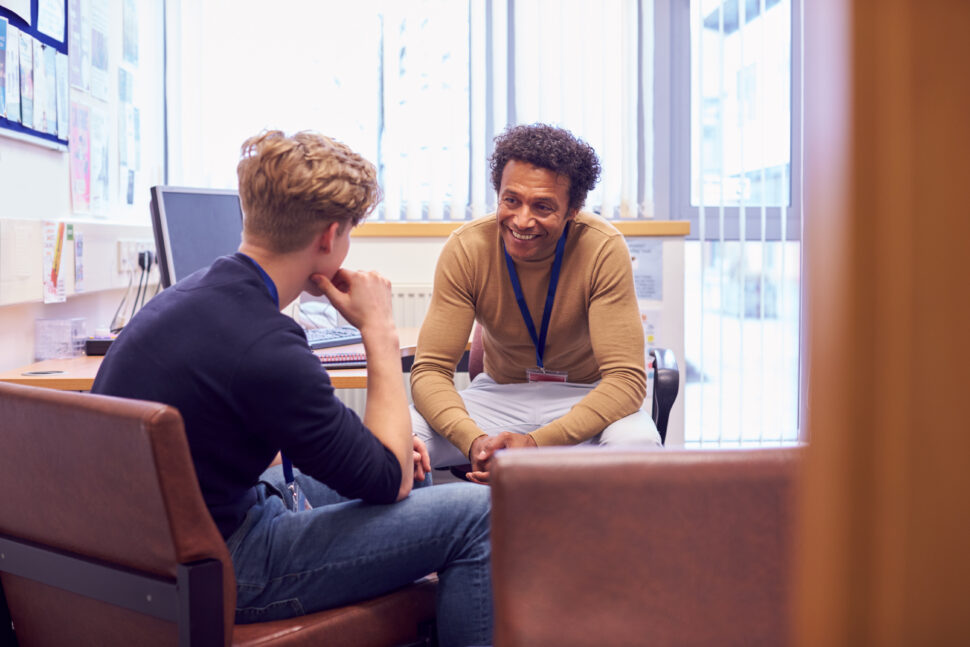 Supporting Staff
"Mental health issues are on the rise within the college environment," continues Richard. "Therefore, it is vital that staff are aware of how to respond to students and colleagues who they feel are at risk of suicide and have the confidence and language to know what to do."
In addition to offering its qualifications, Active IQ joined forces with the AoC to run a series of three webinars for staff. Initially offered during the AoC's Mental Health Awareness Week, the webinars are freely available to all colleges wishing to listen in.
The first session focused on preparing colleagues to give support to students who may be feeling suicidal. They were given practical advice on preventative measures and how to spot the signs early.
The second session focused on Social Prescribing. Staff were able to find out about sign posting learners with personal, social or emotional issues to other support services.
The third session focused on trauma. It discussed the link between trauma and mental health problems and how to help someone who has experienced a traumatic event in the short and long term.
"Our aim in producing the webinar series was to support college staff with their own mental health and address any challenges they were encountering, at home and socially, as well as in the workplace," says Andy Gilbert-Dunnings, Active IQ Qualification Development Manager. "There is rightly an emphasis on adults and teaching staff to look out for the students in their care, but many will benefit from addressing their own mental health," says Andy. "Our webinar series provided an opportunity for teaching staff to reflect and remember to care for themselves."
This stance of supporting teachers not only promotes good mental health for college staff but also increases awareness of how and why mental health can be impacted and offers practical tips and signposting guidance that staff can use for themselves, their colleagues or their students.
Peer Power
Bishop Burton College in Beverley, East Yorkshire, wanted to put all its students through mental health awareness training and ran an initial pilot with a cohort of 300 students to test its impact. Mike Ridley, Head of Department – General Further Education at Bishop Burton wanted to open the conversation around mental health and also encourage students to stay alert to anyone in their peer group who might need some help.
"Naturally, students spend more time with their peers than our staff do and are therefore better placed to notice things among people of their own age. We had a number of students identify mental health problems among their friends and within themselves after studying the qualification: they stepped forwards and sought help as a direct result of their training."
Building resilience for life – and work
Mike believes mental health awareness is important to building students' resilience to support their ability to study and succeed both socially and at work. The college has seen improvements in academic performance among those who studied the qualification and attendance has also improved at Bishop Burton College.
"Many students have told me they found the qualification useful in terms of resilience training and helping them understand how to deal with their emotions. The skills they have learned have helped them stop things spiralling, keep their emotions in check and become grounded again," says Mike.
As a direct result of the mental health awareness course, one student told their parents that they were suffering from serious mental health issues and wanted support. "They recognised and related to several indicators during their training that made them realise that something was not right," says Mike. "They spoke up and sought help which just goes to show the effectiveness and impact of the training."
Making time for mental health
Mike ringfenced the study time for the qualification by timetabling additional learning goals sessions. "We added a one-hour learning goal session each week and also utilised some of the group tutorial sessions to help students cover the syllabus," he explains. "The format of the qualification and its assessments are accessible and easy to follow and our students had no problem getting through the modules."
Active IQ helped Mike adapt and integrate the qualification into college life. "The support from Active IQ is second-to-none and they fully understand our goals as a college to deliver relevant qualifications that will not just enhance knowledge but also boost life skills and employability potential."
Testing the waters
Before taking the plunge and signing up 308 students to the programme, Mike asked a few members of staff to undertake the training. After excellent feedback from these colleagues, he ran the pilot last academic year. It proved so successful that this academic year, the Level 2 Award in Mental Health Awareness is being rolled out to the majority of the curriculum areas at the college as well as being incorporated into the curriculum.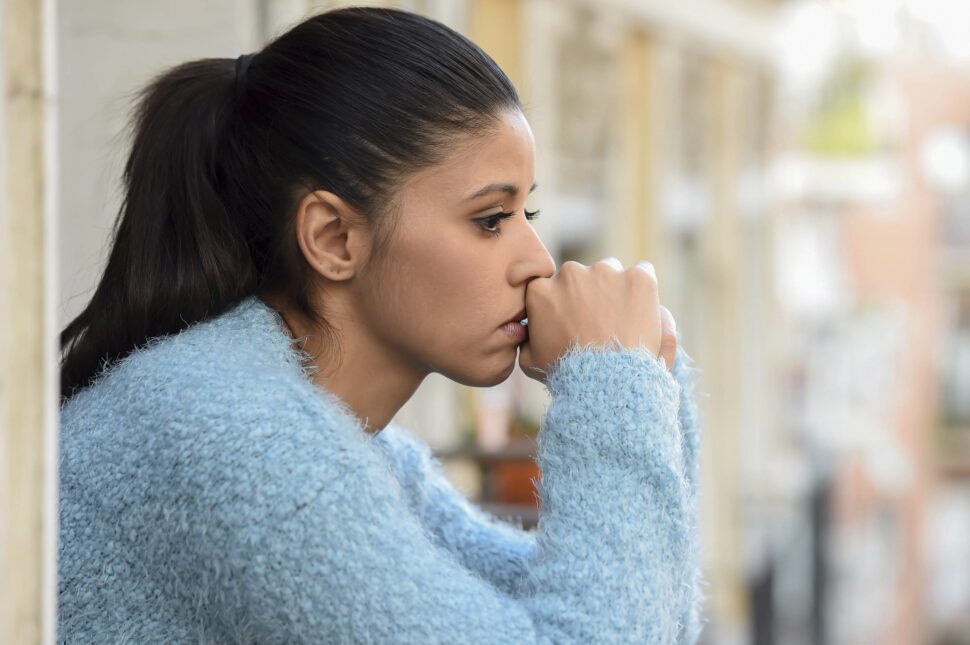 A sensitive qualification, managed well
The content of the qualification is accessible to young people giving information and insight into mental health without being too frightening or hard hitting. Bishop Burton adapted a few elements to suit its lower-ability learners enabling them to learn the core principles and gain a good base level understanding of mental health.
Mike likes the fact the qualification is active, not passive. Students aren't sat in a session simply watching: they are engaging in a two-way process with tasks to complete, research to undertake and activities to do – especially in the Mental Health First Aid sections. All key elements are true-to-life, making the content resonate and relatable.
"This is a sensitive qualification, but Active IQ presents and manages it in a really good way," says Mike.
Keeping mental health top of mind
"Mental health issues among students are not going away anytime soon," says Mike. "If anything, they could become worse for those students who have had no exams and lack experience in managing the stress and pressure these bring. We need to do all we can to support young adults with their mental health as they study and prepare to start work or progress into Higher Education.
"The Active IQ Level 2 Award in Mental Health Awareness stands out from the majority of qualifications that comprise off-the-shelf generic materials. It captures the imagination of learners and has made a significant impact on a lot of our students. I believe everyone can gain from having these skills and knowledge. What they learn today they will carry for the rest of their life."
Active IQ Level 2 Award in Mental Health Awareness
The Award comprises two units.
Unit One: Mental Health Awareness is extensive and enables learners to:
Define and understand mental health
Understand mental health disorders including depression, anxiety disorders, schizophrenia, eating disorders, addiction and substance abuse, bereavement and self-harm
Identify common signs, signals and misconceptions surrounding mental health
Identify common treatments and interventions used to manage mental health and mental ill health
Recognise stigma and discrimination in relation to mental ill health
Understand the main risk factors associated with mental ill health
Understand common treatments and interventions used to manage mental ill health
Understand the support and advice available for mental ill health
Unit Two: Mental Health First Aid is a practical unit enabling learners to:
Recognise the signs of mental ill health
Provide initial help to a person experiencing mental ill health
Escalate situations when a person may be at risk of harm to themselves or others
Offer mental health first aid for specific mental health disorders
Listen and communicate in a non-judgmental way
Signpost appropriate sources of help
Promote good mental health