Two prominent Tory donors will step down from the board of the Education Policy Institute, the think tank has announced.
Hedge fund boss Sir Paul Marshall, EPI's co-founder and chair, and Lord Nash, a former academies minister, will step down as trustees on December 31.
David Laws, the former Lib Dem schools minister, will also step down as executive chair of the think tank, but will move into Marshall's chair of trustees role from January 2024.
The changes come ahead of an anticipated Labour win at the next general election, which must be held by January 2025 at the very latest, but is likely to be either in the spring or the autumn next year.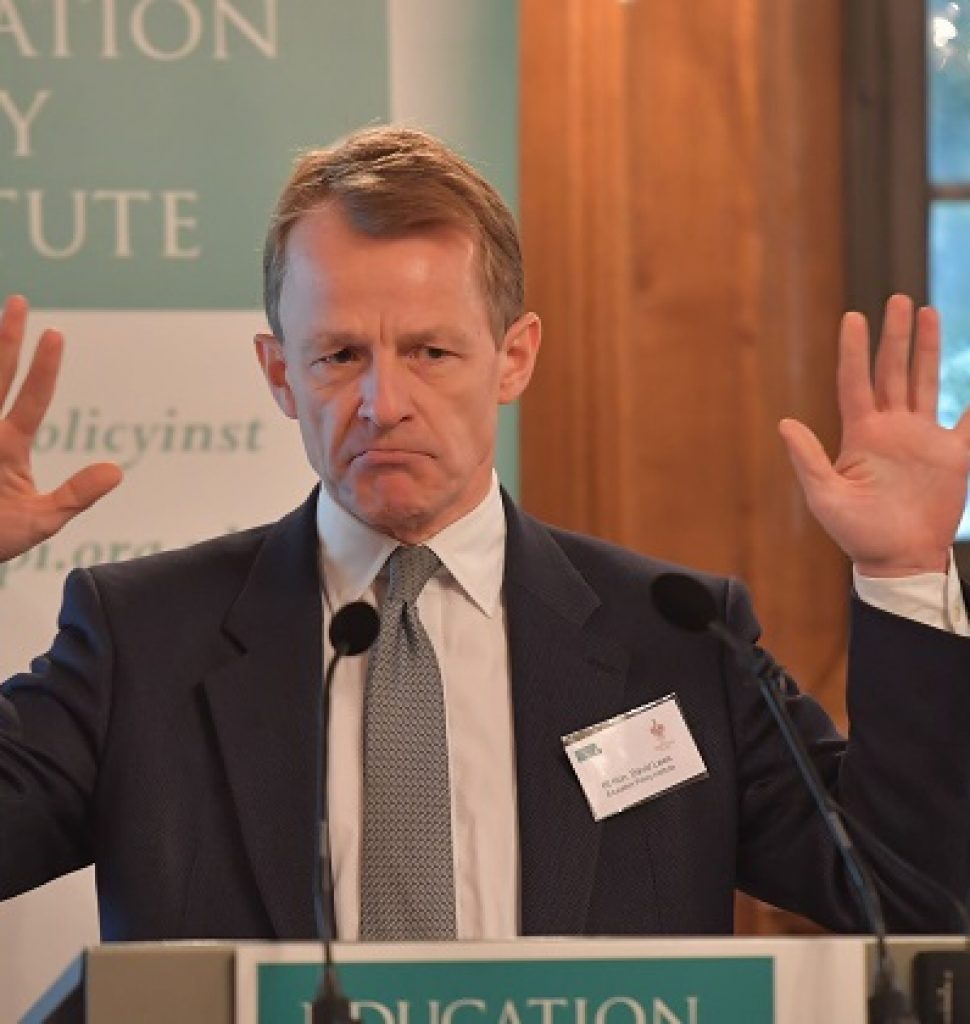 The EPI was formed in 2016 when CentreForum, a Liberal Democrat-aligned think tank, was repurposed to focus on education policy.
It started with Laws as executive chair and Natalie Perera, a former senior government adviser, as its executive director. Perera remains the charity's chief executive.
In a statement, the think tank said it was "delighted that David will continue to have a pivotal role in the oversight and governance of EPI".
They said they were also "truly grateful for the support, generosity and commitment that Paul [Marshall] has shown to EPI since its inception".
"Lord Nash will also be stepping down as a trustee from December 31 and we are very grateful to him too for his time and generosity over the years. We will be making further appointments to the board in the new year."
Trustee's journey from Lib Dem to Tory Brexiter
The departure of Marshall – once a prominent Liberal Democrat supporter – follows a switch in his allegiance to the Conservatives following the 2016 Brexit referendum.
Marshall gave more than £170,000 in cash and non-cash donations to the Liberal Democrat party and politicians including David Laws, Sir Menzies Campbell and Nick Clegg between 2003 and 2015.
He also gave £90,000 to the unsuccessful campaign in favour of an alternative voting system in 2011.
Unlike the Lib Dems, Marshall went on to back Brexit, giving £200,000 to Vote Leave Limited.
He then donated £3,250 to former education secretary Michael Gove's Conservative leadership bid in 2016, and also gave him £10,000 in 2019. That year, he also donated £500,000 to the Conservative Party.
Marshall is also a major shareholder in GB News and served briefly as its interim chair. He also owns the news website UnHerd and has been touted as a potential future owner of the Telegraph newspapers.
He is a trustee of the Ark academies trust and was previously lead non-executive director at the Department for Education.
Nash, who was academies minister between 2013 and 2017 and founded Future Academies, donated £38,000 to Conservative politicians, also including Gove, and the party itself between 2006 and 2016.
He gave £40,000 to the no campaign in the 2011 alternative vote referendum. His wife Caroline has also donated £216,250 to the Conservatives.