The chair and vice-chair of troubled Amersham and Wycombe College have both stepped down – but the college is refusing to say why.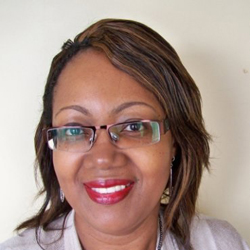 Jenese Joseph (pictured) was appointed chair of the college's governing body in May 2014, but her name is now no longer listed on the college's website, and nor is that of the former vice-chair Andrew Walker.
A spokesperson for the college confirmed that the pair had resigned, but was tight-lipped on the reason for their departure.
Ms Joseph confirmed to FE Week that she had resigned from her position, but also declined to give a reason for her decision.
She did claim, however, that the college's interim principal, Felix Adenaike (pictured below), had been put on "extended leave".
The college would not be drawn on the fate of Mr Adenaike, telling FE Week: "We are unable to comment on internal staffing matters."
Mr Adenaike was deputy principal at the college until he was appointed to the post of interim principal following the departure of Mark Sellis in March last year.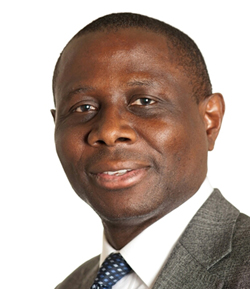 Ms Joseph and Mr Walker's resignations come while the college remains stuck in administered status, following a visit from the FE Commissioner last September.
The college was issued a financial notice of concern in March 2013, but Dr David Collins' intervention was prompted after the Skills Funding Agency said it had additional concerns over the college's financial controls.
Dr Collins' report highlighted a series of problems including falling student numbers, as well as "pressures on its main funding streams, weak leadership and management and poor financial management".
He found that "relationships between the interim executive team and the governing body are not strong, and could still be considered to be in a development phase".
He continued: "For this reason it is felt that the college should not be left to manage its own future, and should be put into administered status."
Dr Collins also advised that the college's "longer term prospects" would be best served by merging with another college.
When Dr Collins' report was published in December, Mr Adenaike told FE Week that the college was "working actively with the funding agencies and the FE Commissioner to secure the improvements we need in the quality of our provision and finances; and the structural change that will lead to a stronger local provision for our stakeholders".
"The governors and staff of the college are very much focussed on achieving these aims," he added.
The college received a grade three overall – 'requires improvement' – rating in its most recent Ofsted report, published December 2014.
FE Week understands that Ofsted inspectors have recently revisited the college.
Amersham and Wycombe College is involved in the Thames Valley area review, part of wave two of the area review process, which had its first steering group meeting on January 21.