The Department for Education should have left more time to make sure T-levels go to plan, according to its top civil servant.
Jonathan Slater was questioned by the Public Accounts Committee today about his ministerial direction, published in May, in which he asked to defer the start date from 2020 to 2021. He was overruled by his boss, the education secretary Damian Hinds.
"It's a big change in programme, a complex set of reforms and any such programme will involve a plan with a series of challenging component parts," the DfE permanent secretary told the MPs.
"The timetable that we have been set for implementing that works fine so long as each element of the plan goes ahead without any hiccups.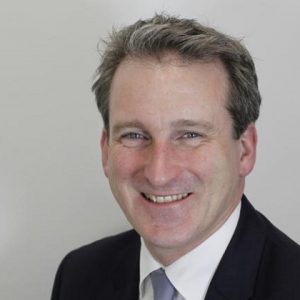 "Faced with that sort of challenge, you can either decide to stick with that plan, do your very best to  make sure that everything goes in accordance with the plan and there aren't any hiccups – or you can buy yourself more time in case something does go wrong and you can build some contingency into it.
"My advice was to buy ourselves some more time to allow for the possibility that it wouldn't all go according to plan."
It was "completely legitimate" for the secretary of state to ignore his advice, he added.
"As things stand today, it will clearly be very challenging to ensure that the first three T-levels are ready to be taught from 2020 and beyond to a consistently high standard," Mr Slater wrote in his letter to Mr Hinds, dated May 17.
In a response dated May 24, Mr Hinds wrote that he was still "convinced of the case to press ahead".
Sir Gerry Berragan, the chief executive of the Institute for Apprenticeships, also voiced concerns about the "worryingly tight" delivery timeline for the first three routes at an Ofqual conference in March.
"The last thing we should do is start the first three on the wrong footing and give them a bad reputation," he said.
His views are particularly significant as the IfA is taking responsibility for administering T-levels.
Sally Collier, Ofqual's chief regulator, meanwhile discussed the "ambitious" timeframe and the "risks" it carried at the same event.
Mr Slater was asked during today's PAC appearance about what progress is being made on finding enough employers to offer what will be a mandatory 45-day minimum work placement.
Senior figures in FE are worried that young people in rural areas will lose access to many subjects, and are doubtful that thousands of businesses can be persuaded to join in.
"Good work is being done," said Mr Slater. "We are piloting across the country right now around the country. We have many work placements in place already, so we can test what is working and what we need to adjust before we go live with the system.
"In some areas it is a lot easier than other areas. We are increasingly funding FE colleges themselves to work with employers in their localities to reach agreement to meet that piece of the jigsaw."
Mr Hinds was also asked about T-levels by the shadow skills minister during education questions.
"The Secretary of State might be content with T-level progress, but I am afraid that many in the sector are not," said Gordon Marsden, who suggested that there is "no clarity" on work placements.
"Is he content just agreeing with himself, or would he be happy with a process for T-levels with the wheels coming off – a magical mystery tour for young people that risks becoming a ghost train?"
"Dear oh dear, Gordon," replied the minister. "I do not quite know where to go with that question, because I do not recognise its premise.
"I spend a great deal of time talking to employers, providers and others throughout the sector about this programme. T-levels are fundamental to building up the country's skills base, and I would expect to see him supporting them."