One of the UK's largest legal firms has turned its back on new apprenticeships as a way of training lawyers.
Clifford Chance told FE Week that it had rejected the three Trailblazer apprenticeship standards for lawyers, which are now approved for delivery by the government, because they were "not the right model" for its training needs.
The decision will be seen as a blow to the reputation of the new qualifications — as the company, which employs more than 3,000 lawyers and 6,000 other legal workers, is the second largest law firm in this country.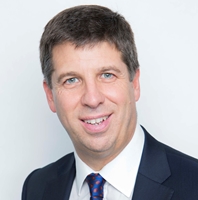 Despite this setback, Law Society president Jonathan Smithers (pictured left) said he was still optimistic about the apprenticeship route to careers legal world.
He said: "The solicitor profession is an ideal environment for training through apprenticeships, where practical skills learned from more experienced members of the profession is key.
"The Law Society is supportive of alternative routes of entry into the solicitor profession as long as the quality achieved by new solicitors is maintained at the current high level."
He added: "Legal apprenticeships which allow apprentices to go all the way to admission as a solicitor are new, and it is possible that more firms will look at including this route to train their staff in future."
The Law Society is one of 23 different organisations, including other law firms, that helped design the new standards.
There are three standards, which cover training as a paralegal at level three, as a chartered legal executive at degree level six, and as a solicitor at level seven.
Dentons was one of the law firms involved in developing the standards.
Jo Wilson, HR manager at Dentons, said: "Dentons anticipates recruiting a cohort of apprentices each year, who will undertake a combination of classroom and work-based learning.  The apprenticeship scheme will work alongside Dentons' existing recruitment and provide increased opportunity and access to a career in law. 
"Dentons was keen to be involved in the employer group that developed the apprenticeship standards from the start … We have enjoyed working with other firms to help shape the future of the legal sector and increase access to the profession."
Mark Dawe, chief executive officer of the Association of Employment and Learning Providers (AELP), also commented on the issue.
He said: "The law firms involved in the Trailblazers for the three approved standards for law make for a very impressive list of supporters, so we don't think the opt-out [by Clifford Chance] will have a negative impact on overall delivery.
"In recent years, there has been arguably an oversupply of law graduates from higher education institutions, and as an alternative, firms have been increasingly attracted to the idea of training their recruits on the job."
He added that AELP believed the new standards would "offer further opportunity for growth".
The Department for Business, Innovation and Skills declined to comment on the topic of legal apprenticeships.