An artistic Rugby College learner has picked up more than £1,500 worth of prizes after winning a student theatrical make-up competition.
Lydia Noble, who studies a level three extended diploma in production arts, travelled to the professional make-up academy in Birmingham for the national Student Artist competition.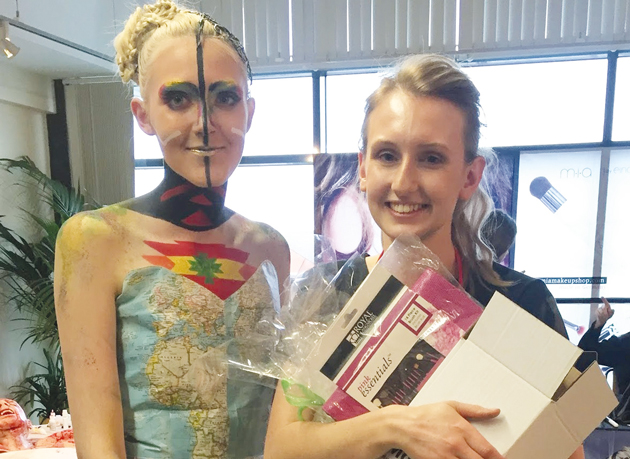 The 20-year-old, who beat 10 others in the event, said: "It was my first competition so I really didn't think I'd win. When I heard my name called it was so exciting, especially as all the other competitors were so good.
"I definitely want to go into film and TV make-up, so this is great for my CV."
Lydia's prizes included a range of special effects make-up and brushes as well as a trip to London for a professional photoshoot.
Kelly Taylor, lecturer in theatrical make-up at Rugby College said: "For Lydia to win in her first competition is fantastic, and the prizes she has won, as well as the experience, will set her up really well for her future career."
Main photo credit: Credit Tt Visuals