With Boris Johnson announcing a second national lockdown on Saturday, we continue to face much uncertainty and disruption to our delivery of education and it is hard to imagine there will be mush change this academic year – a reality Michael Gove reflected over the weekend.
Although schools, colleges, providers, and universities will remain open, everyone will be facing significant ongoing challenges
There will likely be limited face-to-face contact times and reduced class sizes, as fears grow over outbreaks and spread of infection.
For those offering remote learning to students at home, the focus will be how to keep them engaged, and questions over just how effectively you can teach them new content and provide a semblance of a routine in education and training for these students.
But the show must go on and we must continue to adapt to the changing circumstances.
 Most of us are looking for online and blended alternatives to help deliver key areas of our curriculum and are considering how to best transition from classroom-based delivery to online learning.
Whilst we continue to strive for quality delivery and maintain momentum, it is crucial that we consider what good online and blended learning looks like as we shift to digital learning.
It is crucial that we don't employ the same 'knee-jerk' reaction this time round.  
The lessons learnt?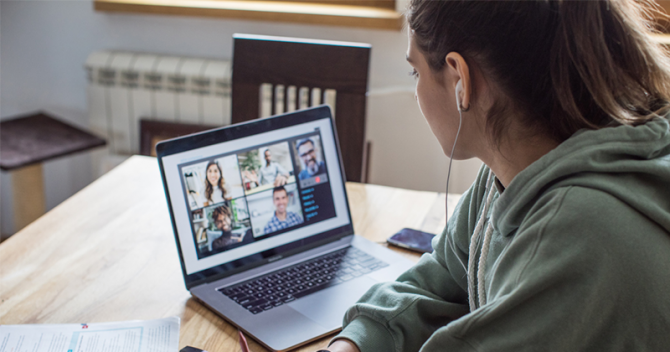 When the first lockdown was imposed in March, hundreds of colleges and training providers had to quickly find alternative ways to deliver classroom experiences online.
Everyone agrees we will move into a world of "new normal" and education online will not just be a short-term reaction to the pandemic, but as a long-term solution and real opportunity.
Online learning should be a classroom not a library. Relying on Zoom and YouTube, and creating a dump of existing PDFs and PowerPoints, isn't the best way to engage and inspire learners. We can't just replicate face to face on a computer and a "lift and shift" approach (as I am sure we have all realised over the last 6 months).  It just doesn't work.
Nor will these methods prove successful in delivering the rigour expected by Ofsted to effectively progress learners through to their final qualifications.
A report by the National Foundation for Educational Research (NFER) found head teachers believe a third of pupils were not engaged with set work during the first lockdown
A survey by the National Union of Students found over a quarter of students (27%) struggled to engage with the online learning provided during the first lockdown with many finding online teaching 'boring' and the course content being 'mediocre'
While many learners thrive learning online, for others it is a real challenge, and it requires a range of new resources and tools to keep them engaged and support their progression.
It takes real investment and skill to create effective e-learning content for your students and trainees, and without it there is a risk of poor student engagement, retention, and achievement.
Support for your organisation – online resources, distance learning qualifications, learning technology and subcontracting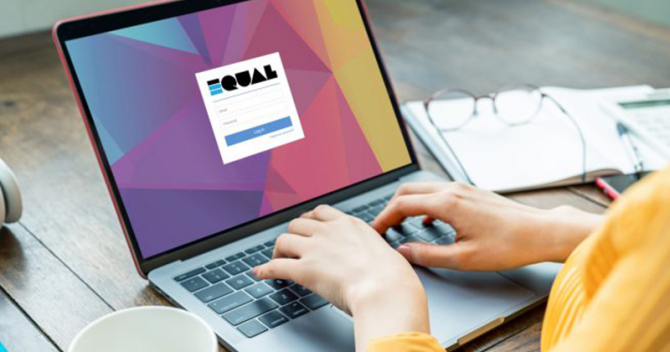 The Skills Network (TSN) can help you embed high-quality online learning into your curriculum.
We have been creating high quality systems and online content for distance and blended learning for 11 years, helping organisations to transform their delivery models.
If you would benefit from the any of the below resources or services, we would love to have a conversation with you:
Accredited online resources to support apprenticeship, traineeship, study programme AEB, ESF or Commercial delivery
Free access to an award-winning LMS and course authoring tool, EQUAL, with the ability to create your own online or blended learning content at no cost (videos, quizzes, and interactive features)
Distance learning subcontracting for AEB and ESF Delivery
Access to over 40 Ofqual accredited distance learning qualifications.
We can support you to deliver online learning content and qualifications in subjects across personal development, employability, business, finance, health and social care, early years, digital skills, wellbeing, and mental health.
To find out more information, please click here.