Mike Hopkins has more experience than most principals of overseeing college mergers. In January of this year South and City College Birmingham, which he heads, received its second successive grade 2 Ofsted, despite having absorbed two failing colleges in the past seven years. FE Week asked how they managed it
In 2012, before area reviews were even a twinkle in the FE commissioner's eye (in fact before the role of commissioner was established), South Birmingham College found out that its neighbour, City College Birmingham, was in dire financial straits.
"It wasn't until they'd exhausted pretty much everything, that they then had a conversation with us," says Mike Hopkins, then the South Birmingham College principal.
The two colleges shared a campus and had worked closely over the years, so their fates were already intertwined.
We had to absorb everything in terms of the financial impact
"What we couldn't be in a position for at that time was to have a competitor take over a college that was on our campus," Hopkins says, leaning back in his chair at the Bournville campus of what is now South and City College Birmingham, a 25,000-learner general FE college spread over eight campuses across the south and centre of the city.
South Birmingham stepped in, taking over City College "with no support from the government. We had to absorb everything in terms of the financial impact," Hopkins says. The college went from financial good health to taking on millions in debt, some of which is still being paid off.
But it wasn't just the finances that left it to sink or swim. "To be honest at the point at which we signed all the documents, all the various agencies said, 'Oh, thank you very much', and we didn't hear from them again. We were on speed dial until then, and they just disappeared."
It took three years of slog to get systems integrated, staff aligned, and the finances back on an even keel. They told tutors to forget about the finance and focus on the students, but behind the scenes the admin team was working frantically to stay afloat. Hopkins describes the period as being like a "swan going across the water, you don't see the legs going mad".
The transaction unit was bureaucracy gone mad
By 2015 the college managed a grade 2 across the board in its Ofsted inspection, which said that "leaders have been successful in raising the overall success rates following a decline brought about by the merger three years ago".
But just as things were starting to feel settled, it was hit with £15 million in austerity cuts to its adult education budget and the area review process began, in which the FE Commissioner was tasked with assessing provision in each part of the country and recommending potential mergers. Birmingham was one of the first to come under scrutiny and Hopkins recalls that "the commissioner came in with a clear view of what he wanted, which was a merger of us, Birmingham Met because it was in trouble, and Bournville College".
Birmingham Metropolitan College, a 30,000-learner, seven-campus giant with a grade 3 Ofsted rating, had already received £4.5 million in exceptional financial support in the previous 12 months and had its financial management branded "not acceptable" by David Collins, then the FE commissioner.
Bournville, a medium-sized college on the site of the former Rover factory in Longbridge, was also in financial dire straits. "We knew that no college could take on Bournville's debts," Hopkins says.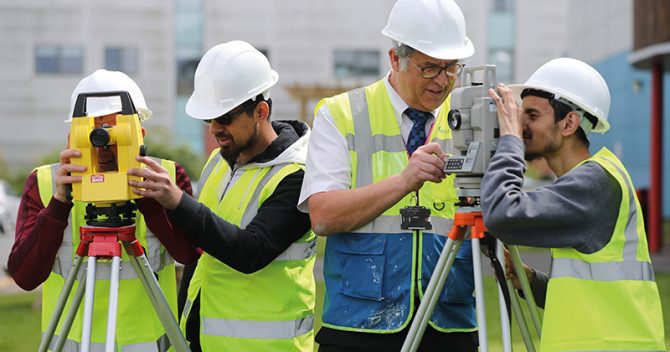 He was clear that taking on both, to form the largest college in the country, "wasn't doable without potentially collapsing everything". He refused.
But there was a local issue that the college governors and executive felt a responsibility to help with. Bournville College was relocated in 2011 from its University of Birmingham home to a purpose-built campus on the former Rover site as part of the government's strategy to redevelop the area after Rover MG went into administration in 2005, leaving 6,000 people without jobs.
South and City offered to enter conversations about a deal to take over Bournville – as long the government would cover the debt. But the way Hopkins describes the discussions, as soon as it hinted it would be prepared to consider the merger, the "floodgates" opened.
This was a time when everything was in flux. "The insolvency regime was on the horizon," he recalls, "so the banks had changed their standpoint completely, the pension fund was jumping around all over the place because of the insolvency regime and were saying, well, colleges are now a massive risk. Then they brought in something called the transaction unit, which was bureaucracy gone mad."
The transaction unit is a team in the Education, Skills and Funding Agency tasked with allocating funds for mergers arising from the area reviews – from the "restructuring facility" fund of £726 million.
South and City received some financial support from this fund (the amount is confidential), but it was still lumped with a £15 million mortgage and at least £5 million in bank loans with "stupidly high interest rates" and penalty clauses preventing it from paying them off early.
The 2017-18 accounts show bank loans of £26 million, plus £3.6 million owed to the ESFA. The college is currently trying to sell properties to allow it to restructure its debt, Hopkins says, which will take at least ten years to pay off.
"Bluntly, the government got it wrong. We were one of the first two through and it told us it couldn't get rid of bank debts, so we inherited bank debts. It subsequently got rid of bank debts in other colleges. That would have put us in a far stronger position.
"What we could do with is the transaction unit coming back in reviewing what it did and then addressing it and saying actually, we'll inject some more to get rid of at least one of the bank loans."
The restructuring facility fund, however, closed last year with £256 million still left unspent.
In the meantime, the senior team at South and City is keen to push the narrative that students are entirely protected from the impact – and Ofsted awarded its provision another solid grade 2 in January of this year. When pressed, however, Hopkins admits that as well as freezing staff pay, it has had to slash support services such as mentors and mental health workers. "Having those sort of key people to work in community with families and with the students, that's the bit that's gone out the window."
Hopkins' £180,000 salary for an institution with a turnover of £78 million seems relatively modest when benchmarked against others in the sector. Last year 73 principals were paid more than £150,000 and the highest paid, Matt Hamnett, the former principal of North Hertfordshire College, received £294,000 for a college with a turnover of £30 million.
For someone who's taken a massive institution through the fire, twice, Hopkins comes over as remarkably stoical – something he attributes to the "excessive amounts of exercise" he does as a racing cyclist. My questions about work-life balance don't seem to compute. "I live and breathe this," he insists. "I get a real buzz out of what I do and what we achieve. I love it and I haven't run out of energy yet, I haven't stopped enjoying what I do, and I mean even with all the downsides."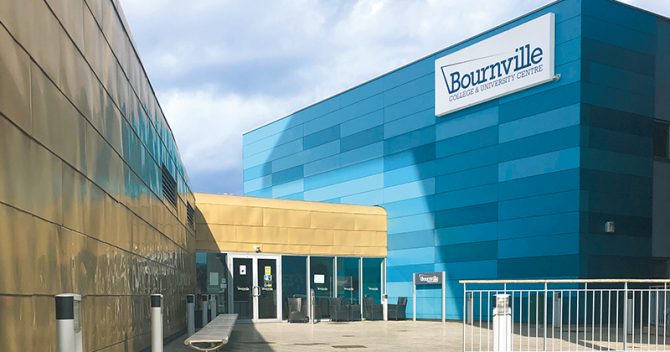 His management style is to be relentlessly present. "A lot of the staff at Bournville think I spend most of my time here. If you ask the people at Digbeth [another of the eight campuses], they'll say the same thing."
The key to a successful merger, he insists, is creating an open culture. One of the first things he did at Bournville was to move the senior managers down from their fifth-floor "glass tower" to the first floor and institute an open-door policy, with doors literally propped open unless a meeting is going on. "I accept it might be disruptive, but the other thing is, you're available to students."
He runs a "principal's question time" once a term at seven of the campuses, which has created a culture where the students feel they can chat to him at any time.
A "relentless attention to behaviour" was another crucial part of the Bournville turnaround, he insists, telling how he's recently witnessed cleaning staff pick up students for wearing a hoodie or dropping litter. The posters on the walls "give them a sort of back-up" – and the catering, security and cleaning staff feel more buy-in now that they are all employed in-house and paid the living wage.
It's intriguing that Hopkins has agreed to meet me at all, given that he's uninterested in making a name for himself, refusing invitations to speak at the Association of Colleges conference, for example.
I live and breathe this… I haven't run out of energy yet
He was "dumbfounded" by how many principals approached him after he wrote a short piece in FE Week earlier this year, giving tips on how to manage a college merger – but says he didn't have time to engage with the people who asked him for more advice.
"I'll help colleges regionally, I will help and support, but I'm not going to spend lots of time and effort for things which I have no gain.
"I'm paid to run this college, so spending lots of time ingratiating myself with everybody on the national scene, well, how does that help the college? What benefit do the staff and students have if I'm somewhere else doing things which are not about the college?"
Key dates
August 2012                   
South Birmingham College merges with City College to become South and City College Birmingham
September 2015           
Area reviews process begins, with Birmingham in the first wave
November 2015             
South and City College Birmingham gets an Ofsted grade 2
February 2016               
ESFA transaction unit created to administer financial support for mergers
August 2017                   
South and City College Birmingham merges with Bournville College
September 2018           
The transaction unit's restructuring facility closes with £256 million unspent
November 2018             
South and City College Birmingham gets an Ofsted grade 2