Simon Connell, the new chief executive of the Baker Dearing Trust, is on a mission to change perceptions of university technical colleges, he tells Billy Camden
Things are changing at the organisation that runs university technical colleges.
The Baker Dearing Trust's new chief executive Simon Connell is determined that it will move from "quantity to quality" with no more of the 14 to 19 providers opening anytime soon. Instead, he says, it will "consolidate" after nearly ten years of "high growth".
Connell, 48, took over the top position this summer from Charles Parker, who led the trust since its incorporation in 2010.
"I want people to talk about UTCs like they do about the Russell Group"
He is under no illusion that UTCs have continued to struggle and a big push is needed to get their quality and student numbers "right" to improve the programme's reputation and win people over.
He says there aren't many things that he and the scheme's architect Lord Baker have a difference of opinion on, but the "size of growth for the programme in the short term" is one of them.
It is well-known that the former education secretary wants as many UTCs across the country as possible. Connell says his focus will, however, be on filling existing colleges over the next three years.
"It would be a shame to lose complete momentum in the programme by not having any new openings, but we need to get capacity up significantly from where it is at the moment – and at the same time improve the perception of the programme.
"I want the education secretary and others to talk about our group of schools in glowing terms, in the way they do about leading educational establishments, such as Russell Group universities. I want everyone to be impressed with what we do and that has to be the focus."
Forty-eight UTCs are now open, a number that will be the same this time next year when Doncaster UTC opens after being in the pipeline for years, but South Wiltshire UTC closes – the eleventh to shut.
Dwindling learner numbers persist at most UTCs: FE Week analysis of data on the government's "Get information about schools" website shows that numbers fell in nearly half (43 per cent) from 2018 to 2019.
And the average number of learners across all UTCs sits at 282 (46 per cent) for 2019 against an average capacity of 615.
Ofsted performance is, at least, slowly improving. Of the 16 UTC inspections in 2018-19, 11 (69 per cent) were "good" or better. But overall just 59 per cent of all inspected UTCs currently sit among the higher two grades – nearly 20 percentage points lower than general FE colleges in 2017-18.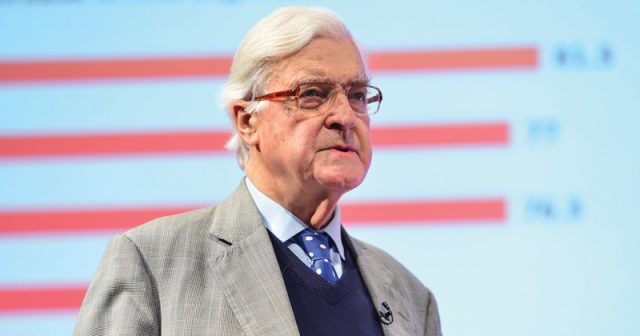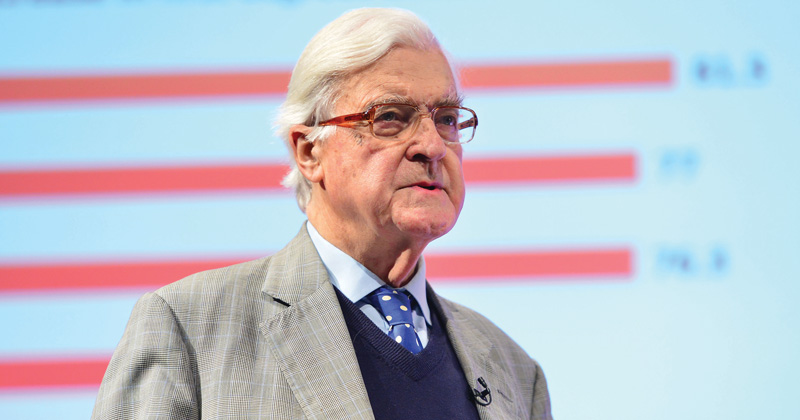 Connell is a numbers man. He has a double first in maths from the University of Cambridge and has spent most of his career in London working for big investment banks such as Merrill Lynch.
So how does he plan to improve UTC figures?
"The two big thrusts of my strategy are to ensure there is a uniform standard of employer engagement around the programme – I want every UTC to be doing as well as the top third are," he says.
"Second is that Baker Dearing needs to be promoting student stories.
"Often they don't start at a good place when joining the UTC, but they come out the other end a really well-rounded highly valuable member of society. And they're employable, that is critical."
He believes that Ofsted ratings will only get better as the watchdog's new inspection framework will focus on the quality of education rather than "teaching to the test".
"Over the next couple of years that will filter through to local community perception and that will help to grow student numbers."
Looking back on the Baker Dearing Trust, Connell says there perhaps was a "little bit" of a view that it is "UTCs or nothing".
"If we can win over the system by raising our game and integrating a little bit better with everybody else, then we have that platform for growing as we'll have more supporters."
One way that UTCs have begun integrating is through joining multi-academy trusts, a move that Lord Baker once said would "water down" the programme.
"Are MATs part of the solution? Yes," Connell says, adding that half of UTCs are now part of trusts.
"One thing we didn't expect when we launched this movement ten years ago was how hostile local schools would be to UTCs.
"There are three reasons for that: money, a focus on results and a land grab where MATs have wanted to control their local area. If that is the way it is, we don't want to be fighting them, we want to be working with them."
Connell is also open to UTCs changing the 14 to 19 student age range. It could be a "pragmatic" solution to those technical colleges that have struggled to recruit, he says.
But his analysis shows that it is not the starting age that determines whether a UTC is full. "If you're in a reasonably populated area, have a good education defined by Ofsted and you have a distinct proposition with good employer engagement and great project based learning, you are going to be close to full whether you start at 14 or 11."
However, he says it is "really important" to use "UTC" in the names of the technical colleges.
"Those that have taken it out, we want to change that," he says. "The reason for this is because we want them to be proud of being a UTC."
In November 2017 UTC Cambridge rebranded as the Cambridge Academy for Science and Technology after joining Parkside Federation Academies, a multi-academy trust. And in May last year Sir Charles Kao UTC changed to the BMAT STEM Academy when it joined the Burnt Mill Academy Trust.
"We don't want to be fighting MATs, we want to be working with them"
Connell says these decisions haven't "damaged relationships" between the colleges and Baker Dearing, but "success will come when they call us up and say 'we were wrong to do this'".
Many education leaders have made their views known on the UTC programme: they think it is Lord Baker's vanity project that has wasted millions of taxpayers' money as a result of government bailouts and rebrokerage costs to MATs.
Does Connell believe they provide value for money?
"The way I think about value for money is the return on investment," he says.
"What we have to show is that young people who go to UTCs, if that provision of education costs more, then down the line there needs to be a larger payback to society – the reality is it is too early to say.
"Our education system needs to keep pace with the fourth industrial revolution and we need to invest in our core business, that's a fact of economics. Investment costs more, so I think it is right and proper that the government supports the UTC programme. But it is also right that Baker Dearing works hard with UTCs to ensure taxpayer money is wisely spent."