In 1977 Mark Hamill and Harrison Ford emerged from the first Star Wars film as global movie stars — and the same looks set to happen this year for John Boyega, who returned to his old classrooms at South Thames College with tales of a Hollywood galaxy far, far away, writes Billy Camden.
The new star of the hotly-anticipated Star Wars film returned to South Thames College to tell students the force was strong with them to make their dreams come true.
John Boyega played a lead role in forthcoming sequel The Force Awakens alongside Hollywood veterans Harrison Ford, Carrie Fisher and Mark Hamill, who will be reprising their characters Han Solo, Princess Leia and Luke Skywalker, respectively.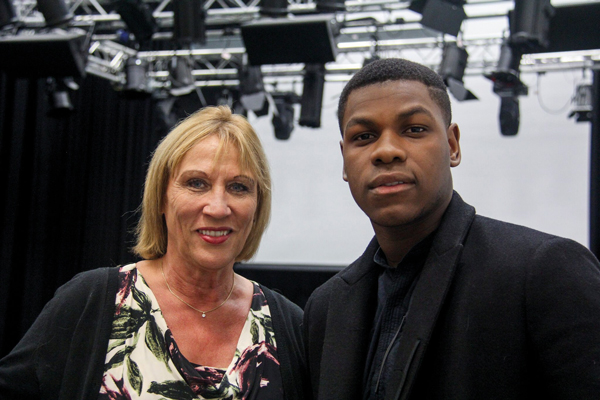 The 23-year-old traded in the dusty Abu Dhabi desert, which plays home to Star Wars planet Tatooine, for familiar comforts back in London to meet learners.
John, who graduated from his level three performing arts diploma in 2010, auditioned for seven months to get the role in Star Wars and told the listening learners "if you don't have a work ethic, you won't make a career for yourself".
John played the lead in Othello in the college's production, before he made the big time.
"Othello was one of the biggest experiences for me because that was the first time that my dad came to see me in a show and he was moved to tears," he said.
"I really enjoyed my time at South Thames College, because I took being there seriously, as I knew I needed to if I wanted to have a career as an actor. I didn't go to college to waste time or play, I actually wanted to learn."
He made his film debut in sci-fi horror-comedy Attack the Block in 2011 and then went on to appear in 24 with Keifer Sutherland and Half of a Yellow Sun with Oscar-nominated Chiwetel Ejiofor.
John said: "My experiences at college really helped me develop my confidence and focus on what I wanted to do.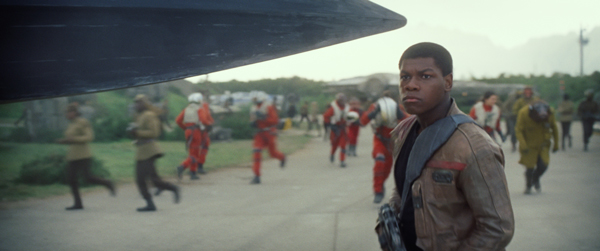 "Not everyone in the world is destined to be in movies, but college is a time when you get to express yourself and find out who you are, which I think is so important."
Level three performing arts student Oliver Fine, age 19, said John's visit was "the most inspiring moment in my life".
"I found the advice he gave us so interesting, especially when he said it's important to concentrate on your career early, so take college seriously, I'll definitely be following that."
Judith Adam, performing arts lecturer and John's former teacher, added: "It was a really special moment and one of the delights you only really get as a teacher, when you can celebrate your student's success."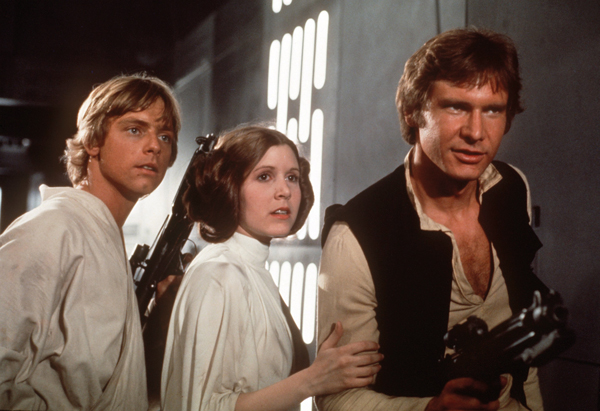 Principal Sue Rimmer, who admitted to having never seen the Star Wars films, said John was "the most amazing, inspirational and grounded young man that you could ever wish to meet".
"The whole day really reinforced the importance of the stuff we do in giving people a chance to actually grow, develop and find a way in life," she said.
Ms Rimmer said she had become a fan of the franchise as a result of John's involvement and eagerly awaited watching the film when it screened on December 18.
The college has arranged a private viewing for the film at a local cinema and John has prepared a video clip to appear at the beginning thanking the college.
Main pic: John Boyega (centre) returns to South Thames College to inspire the next generation of actors