Ayub Khan finds it ironic that he has spent a good portion of his working life developing careers advice given how bad his own experiences have been.
"My careers advice was being asked, aged 15: 'What do you want to do?' and I said: 'I like mucking around with cars' and the chap turned round, got a booklet on how to be a motor mechanic, dropped it in front of me and bang that was it, over," says Khan, who was appointed interim chief executive of the Further Education Trust for Leadership (Fetl) in June.
So in 2003, when Khan found himself as interim chief executive of Connexions South London, his aim was "to make sure that didn't happen, and that if it did it was quickly dealt with because it shouldn't happen."
Khan, aged 50, when Connexions South London became into a shared commissioning partnership working across six local authorities led by the Royal Borough of Kingston upon Thames where he was the Director of the Unit until 2013 and also sat on the government's Careers Profession Taskforce.
Connexions in itself was a good idea but it was probably trying to solve the ills of the world, without being focussed
And although he admits it wasn't perfect, he's a fan of the now largely defunct Connexions service.
"Connexions in itself was a good idea but it was probably trying to solve the ills of the world, without being focussed," he says.
"Ultimately, it doesn't matter about structure, it doesn't matter about organisation. If you've got poor leadership at the top the whole thing fails."
And he says that "some really crazy examples of poor leadership and management" in some branches had led to everyone being "tarred with the same brush.
"In my experience, even when it was running it was being rubbished across the board, not constructively," he says.
"But if you go back to user satisfaction, there are some really good reports hidden in the depths of the Department for Education's archives now which have young people saying 'actually Connexions is making difference for me, and I'm content with the service'."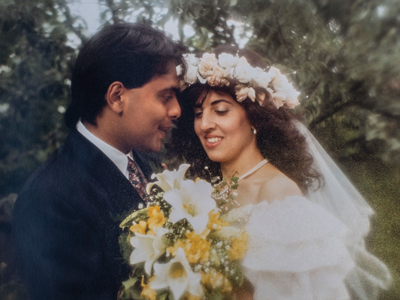 As is often said, a key source of careers advice for young people is their parents, and for Khan, the youngest of five, that meant a heavy push towards university.
"I'm very proud to say I'm the first person in my family not to have gone to university — because I think we put such an emphasis on it, particularly children and young people at such an early age," he says.
But, he adds: "My dad was very driven to get his children to university.
"He came over from India in the late 50s, early 60s, and as is the case with many parents, he felt university was important for his family — and of course it is, but not going to university doesn't mean you can't be successful."
However, Khan's father, Noor, did have an impact on his awareness of politics — Noor was a security guard at the Houses of Parliament, and used to take the young Khan into work with him.
"We used to get Christmas cards personally signed by Margaret Thatcher, and I never really understood why they were there," Khan remembers.
Khan, a true Cockney born within earshot of the Bow Bells, grew up on the Ocean Estate in Mile End — one of the most deprived council estates in East London.
He has never met his mother and, he says, has "no idea who she is or was, whether she's still alive".
He adds: "It probably did have an impact on me — being a parent now, you appreciate having a two-unit family so I think it probably has had an impact, but how it's manifested itself I don't know."
Despite this, he describes his early years in East London as "enjoyable" and "secure".
However, when he was 12, the family moved to North Chingford, which was an entirely different experience.
"At the time it was Norman Tebbit's constituency, and it was when the National Front were at their height," he says.
"And at the age of 12 or 13 that was the first time I'd experienced racism, and it was real shock to me because where I'd come from we'd had friends of all different colours.
"I remember walking along station road and a grown man spitting in my face and saying go back home and I looked at him and I thought, quite ridiculously: 'What, round the corner?' — but that was the kind of hate that you had to deal with."
Looking back, Khan says, encounters like that have helped to shape him.
"It built the resilience in me — it allows you to suffer setbacks, but also to challenge things head on," he says.
"And we haven't solved this problem yet have we? I still go to meetings where I add colour in more ways than one, and I think to myself, this cannot be right still."
At the time however, the impact of being one of only two students from the black and minority ethnic community at his school left Khan "turned off" by education.
"School was a really bad experience for me. I hated it and left with little or no qualifications — I was what we would describe as a Neet [not in education, employment or training] today," he says.
Khan got himself a job in a clothes shop but slowly began to realise that what he wanted was a career, and so moved into recruitment.
It was during his 20s that he re-met his now wife Julie — having first encountered her at a family wedding, aged five.
"My brother is considerably older than me and he married a lovely young woman, my sister-in-law Mary, and Julie was bridesmaid and I was page boy — Julie remembers me chasing her across the stage at the reception," he says.
"I didn't see the family again until I was in my late 20s and things just developed from there."
The couple have two daughters, Alexandra and Megan, and a grand-daughter.
In 1993, Khan landed himself a job at the South Thames Training and Enterprise Council (Tec) as a training adviser, before moving to North West London Tec as head of training and quality, before becoming director of post-16 learning at the Essex Learning and Skills Council.
"I just seem to have been within the post-16 sector wearing a number of different hats — not as a practitioner but in a supportive role," he says, adding he's never been tempted to try teaching himself.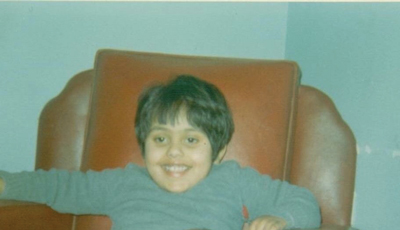 "I don't think I'd be a very good practitioner — I can see how stressful it is and I think my skills and gifts come from supporting people in a different role."
From there he was seconded to Connexions, and when the funding cuts on local government "began to bite" in 2013 and the shared services he ran was wound up, he became chief executive of the Rochester Diocesan Multi Academy Trust.
And when Mark Ravenhall stepped down as Fetl chief executive in June, Khan, previously a Fetl trustee stepped into the role.
Since its inception in May 2014, he says the FE leadership thinktank has "made a good start".
But, he adds: "We've got a lot of work to do.
"The problem in the sector is if you're getting government funding then you're busy doing whatever the government is telling you to do with taxpayers' money, and you don't have time for anything else.
"We are saying yes you can do that, of course but what about thinking about what needs to be done? How can we put the time and space in? How can we provide the energy and space for you to do that?"
And although Khan has moved away from direct involvement in careers advice provision, he's still doing his bit.
"My granddaughter says she wants to be a vet," he says.
"And I say: 'Well, what do you know about being a vet?' so we're already talking
about it — not at any great depth but children at that age have aspirations and you've
got to channel that aspiration in the
right way.
"I'm a great believer that you start to have that conversation, and nurture it, not put it off and have it for the very first time when you're 16."