An Herculean effort has seen colleges deploy mass Covid testing to support a safe reopening. So how did it go, and what does the future hold? JL Dutaut finds out
"I wasn't coping at home although my teachers really tried with me."
Our dominant image of vulnerable learners amid this pandemic may be of children and young people. But these words were spoken last week to Westminster Adult Education Services principal Arinola Edeh by one of her students.
Vulnerability has been revealed everywhere by this year-long crisis. Colleges have proven to be a vital safety net. That's why closing their doors again over two months ago was traumatic. Having welcomed students back once before, the picture of what was being inflicted on them was all the clearer.
However, this second round of closures has seen colleges drastically increase and improve their online learning provision. At Havant and South Downs College (HSDC), for example, principal Mike Gaston notes that training staff to facilitate live lessons has really paid off. "Teachers have expressed their gratitude for it," he tells me. "It reassured teachers that their students were making good progress and has meant the return to lessons at college has been seamless for many."
His students concur. With a caveat. "Live lessons during lockdown have been really varied and interesting," one said. "But it's much better learning with friends in class."
The buzz has returned to our campuses
The feeling is shared across all the colleges I've spoken with this week. Everyone is grateful for the technological innovations of the past 12 months. But they are even more grateful to be back on site.  As Askham Bryan College, equine student Alicia Easdon put it quite literally, "I'm very ready to get back in the saddle!"
Animal management curriculum director Jo Richards tells me the horses are just as happy as Alicia. She and her colleagues, Fiona Macdonald and Iain Glendinning, are "over the moon" that students are back as the college literally comes back to life. The same phenomenon is happening at Bedford College Group's agricultural college. CEO, Ian Pryce tells me one member of staff said they were pleased to get students back "because the lambing needed doing!"
As Pryce says, "The buzz has returned to our campuses." Spring has clearly sprung, and there is perhaps no better analogy than that for the general joy of the past week. But the real reason this reopening feels different is perhaps the prime minister's insistence that there be no U-turns on his roadmap to Covid freedom.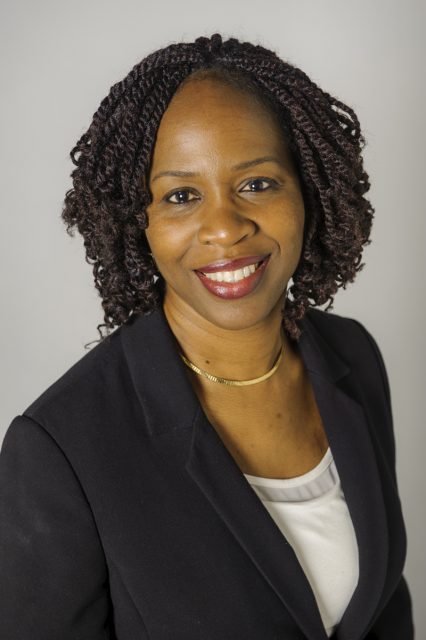 Despite the work to make settings Covid-safe, another lockdown always felt somewhat inevitable in the summer and autumn terms. Now, with mass testing in place and a successful vaccination roll-out in progress, there is genuine optimism that the end is in sight. London South East Colleges CEO Sam Parrett echoes every principal I've spoken with when she tells me she hopes "we can all look forward to some stability and a return to our normal lives as we head towards summer".
But the first thing to note is that this is still far from a full return. At Stanmore College, for example, principal Sarbdip Noonan tells me they "are continuing online learning for the rest of term to reduce footfall on campus. The plan is for 65 per cent of students to return on site."
And beyond phased reopenings, leaders are dealing with students who can't attend and, more challengingly, some who won't. MidKent College principal, Simon Cook, whose community suffered one of the highest Covid rates in the UK in November says "that has changed the psychology for many, and some feel safer in their homes. We need to help them feel comfortable and be patient."
Some feel safer in their homes. We need to help them feel comfortable
For Dipa Ganguli, whose adult education college also caters for 16- to 19-year-olds, reopening hasn't happened at all. "Prior to the PM's announcement," she says, "I had made a decision not to return on site until after the Easter holidays." Staff at Sutton College are being tested weekly at the council's testing centre, but the college doesn't have the facility yet to test their learners.
Sutton College's example reflects nothing if not the diversity of the further education sector and the fairly unique trust placed in the sector's leaders to implement a locally led, safety-first reopening. For the vast majority, it has begun in earnest, supported by a staggering logistical effort. "It's been no small feat," says Leeds City College principal Suzanne Gallagher. "But by setting up mass testing, it has allowed us to identify a small number of cases and act quickly."
Parrett's LSEC conducted 5,000 tests last week. NCG CEO Liz Bromley tells me staff and student volunteers carried out 10,063 tests across the group's campuses. Pryce reports an average of close to 1,000 lateral flow tests (LFTs) a day. Education Partnership NorthEast carried out 3,000. Mike Gaston says HSDC conducted 7,000.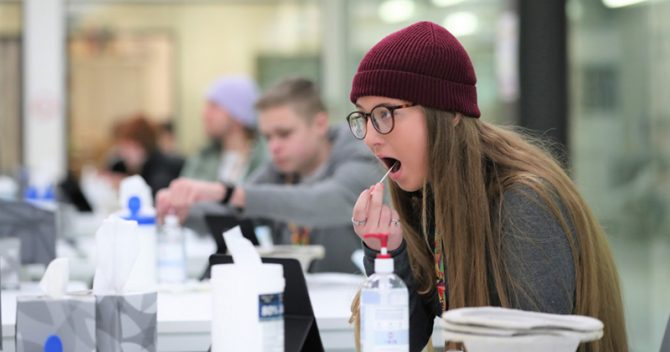 And not one college leader I've spoken to reports a hitch. Student engagement is high across the piece too. Cook says numbers over the past week show "the significant majority of students have chosen to take part, and we expect that number to rise as the testing process is demystified".
But while the time it takes to realise this effort has been accounted for in the government's decision to allow colleges to determine the speed and extent of their reopening, it is unclear whether ministers have fully grasped the cost.
By and large, mass testing in colleges is being supported by an army of staff and student volunteers. For students, especially health and social care students who can tot it up as work experience, it's hard to see a down side to this civic engagement. But for staff, it's an additional role on top of managing increased on-site demand as well as ongoing remote provision. Workload implications mean potentially long-term costs in retention and recruitment.
Agency staff are brought in at a cost to carry out the actual testing
In the main, the 'Big Society' approach is working. For MidKent, for example, one good turn has earned another. "One of our local hospital trusts has been using a part of our land for over a year," Cook tells me. "So they offered to help with staffing for the short period we need."
But Liz Bromley tells me that NCG's London colleges – Lewisham and Southwark – have both had to rely on agency staff to support their test centre volunteers. The group hopes to recover some of the cost, but it's as yet unclear whether that will be possible. Stanmore College principal Sarbdip Noonan also reports that, while her staff and student volunteers control the queues, "agency staff are brought in at a cost to carry out the actual testing".
It's hard to know how widespread this hidden cost is, but it is clearly impacting unevenly.
What appears to be more evenly spread is the result of all this work. It's an unscientific sample for sure, but almost every leader who's touched on the subject of positive cases with me, regardless of region, has reported the same outcome – about one positive case in every 1,000 LFTs. The exception is LSEC where, Sam Parrett tells me, there have been 0 positives from 5,000 tests.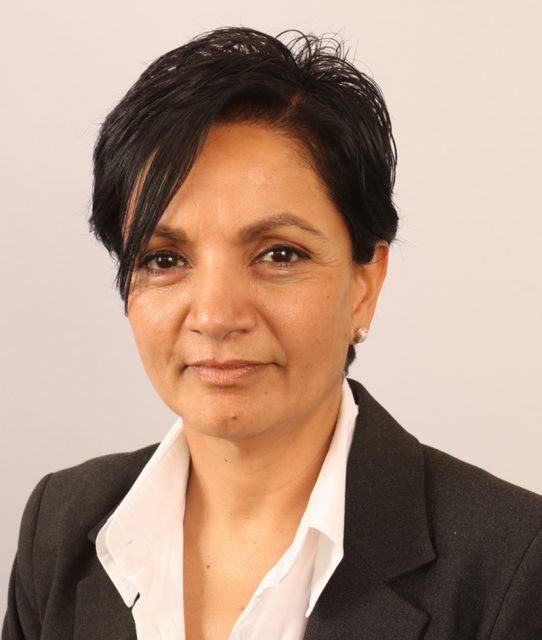 This has meant the return to classrooms itself has been able to progress with little disruption. But sustaining that depends on one other key factor: compliance with guidance on face coverings that leave providers with no recourse to consequences.
Happily, all the leaders who spoke to me report high compliance. Gaston says his students feel "like stakeholders in avoiding any further disruption to face-to-face education". Liz Bromley acknowledges that "there are a very small number who are resistant. We just make sure that social distancing is in place. As long as the testing is happening, we are a little more confident that there is a very, very low risk of transmission."
All in all then, last week's reopening has been a nationwide success. And from this week, the demand on colleges will begin to lessen as students go home with self-test kits. The result is that "staff are generally very optimistic about the end of the academic year," says Noonan, echoing every leader I've spoken with.
But as Bromley explains, most don't expect "the real, genuine reopening" to be until September. Things will begin to look like normal, she hopes, but "even then I suspect there will be a new normal we'll have to get used to".
Transition this year could be slightly bumpier than normal
Not least among the challenges college leaders are anticipating is welcoming new students in the autumn. Cook, for example, is concerned that "we've not been able to welcome any prospective students to our campuses. We've done some great work with online open events, but the transition this year could be slightly bumpier than normal."
For sure, the edtech revolution has helped and will continue to help. Edeh, whose college has so far only reopened for those on practical courses and entry-level students, is certain of that. "We don't expect to move all our provision online," she says, "but we have now seen its potential for establishing different delivery models."
But if the past week has brought one thing front and centre for everyone, it is, as Parrett says, "the importance of social contact for everyone's wellbeing".
The crucial role of colleges in supporting good mental health is a message all seem to agree with. And they do so with a depth of feeling that was perhaps lacking from this discussion in pre-pandemic times.
The past week has let that genie out of the bottle, and it doesn't look like there's any putting it back.
So saddle up. The ride into Covid's sunset promises to be an exciting one.