Two days before WorldSkills 2013 kicks off and already many competitors have been getting comfortable with the Leipzig Messe (Trade Fair) venue.
Milton Keynes florist Chloe Woolf  (pictured) was among the Team UK members to have a look around the impressive glass-structured buildings today (Monday).
The team travelled together from London on Saturday, but today was the first time they were allowed full access to the venue and to view areas they will be competing in.
"I've had a look around to get used to the place and it's much bigger than I imagined it would be," she said.
"It's starting to sink in that I'm here and it's a good combination of nerves and excitement, so now I'm just eager to get going."
Competitors were allowed up to seven hours in which to familiarise themselves with their workstations.
For competitors in skills that are heavily reliant upon machinery, such as CNC turning, that time can be invaluable in getting to grips with equipment.
But 21-year-old Chloe, who works for Bluebell Flowers, in Newport Pagnell, will be using tomorrow (Tuesday – the second, and last, of her familiarisation days) to condition the flowers she is assigned so they last the four days of the competition.
"We'll all get the same flowers, but we don't know what they'll be," said Chloe, who has a national BTec diploma level three having begun her floristry career working as a Saturday girl.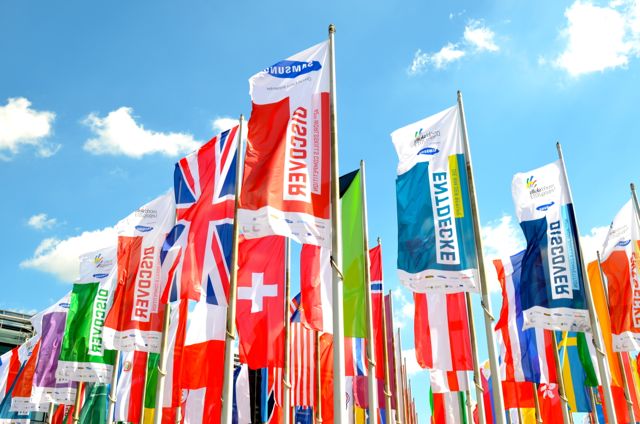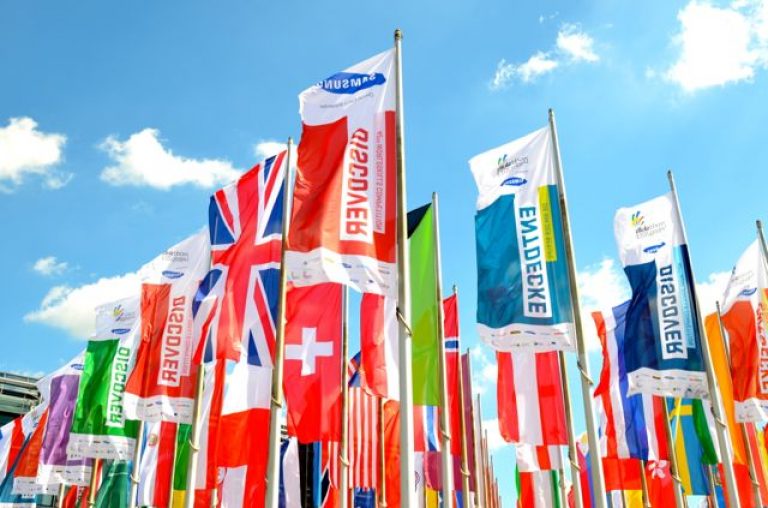 "I'm hoping we get something rustic, like grasses. I like it when there's a lot of texture to my work and I can use different bits and bobs.
"I'm a sucker for buttons and wool, but the flowers must be at least 70 per cent dominant in the final piece of work."
She added: "But we don't know the timetable is yet either, or what we've got to make."
Chloe, who trained at Moulton College, near Northampton, arrived in Germany on Saturday evening and, along with her UK teammates, has already been kept busy ahead of the start of competition on Wednesday, before her mum and dad (Sarah and John) arrive for the closing ceremony on Sunday (July 7).
"We've done lots of team-building and met other competitors from other countries and had a meal together," she said.
"It was really nice, but there were so many I couldn't get around everyone.
"It was fun and there was a competition for the loudest team cheer – I think we may well have won."
(Pictures by Shane Mann)
Check out the first Team Uk video below.