A Blackburn College student was amazed to find out that a t-shirt designed by him was worn on stage by famous rap star, Skepta.
Ebrahim Patel, aged 19, who is studying a foundation diploma in art and design, customised a Sports Direct t-shirt ahead of a meet and greet with the artist in Manchester.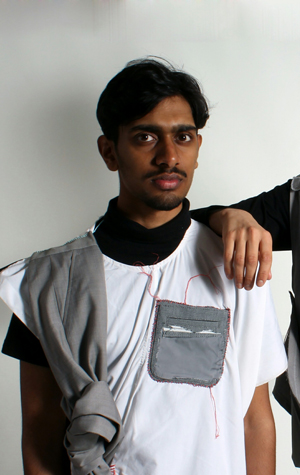 The aspiring designer had already posted a photo of the shirt on Instagram, with Skepta and fellow rapper Chipmunk "liking" the post.
Ebrahim said: "I customised the shirt with a flame design using paints.
"I found out that he'd [Skepta] worn my shirt when I saw an image on Twitter of him on stage. I am still in shock. It's amazing.
"It's a really big deal. Skepta is ranked 7th in GQs best dressed men in Britain and is a really influential figure."
Ebrahim, who is going on to study footwear design at the London College of Fashion when he finishes at Blackburn College, said he would like to make more customised clothing for celebrities.
He added: "I make t-shirts for me and my friends, and I design artwork for a friend who produces music, but footwear is my passion. I will certainly seize the next opportunity."
Main pic: Skepta on stage wearing Ebrahim's customised t-shirt