"Extremely tight" delivery timescales, a lack of viable industry placements and limited public transport are among the key challenges facing the first providers set to deliver T-levels, according to research shared exclusively with FE Week.
Speculative fears about how the new post-16 technical qualifications could falter have been widely reported since they were first mooted in 2016.
A study by the National Foundation for Educational Research, which conducted interviews with half of the 50 providers that will deliver the first T-levels in education, construction and digital from September 2020, has now exposed the true challenges that are threatening their success.
Timescales were extremely tight, which could impact on the quality of their initial offer
According to the report, all of the providers were enthusiastic at the opportunity to be at the "forefront of what they saw as a major, exciting change to England's technical provision".
However, detailed information on T-level content, assessment and the industry placement is not scheduled to be available by March 2020, a timescale which means providers "only have about six months to fully develop their curriculum and industry placement plans, properly assess their capacity to deliver and the resources required, and address any skills and knowledge gaps".
"Interviewees highlighted there was a large amount of work for them to do and the timescales were extremely tight, which could impact on the quality of their initial offer," it added.
T-levels were originally meant to be rolled out from September 2019 but skills minister Anne Milton announced a delay of a year in July 2017.
The Department for Education's permanent secretary, Jonathan Slater, then had a request for another year-long delay rejected in the first ever ministerial direction issued by an education secretary last May.
Since then, top government officials including the Institute for Apprenticeships and Technical Education chief executive Sir Gerry Berragan have expressed fears about the "worringly tight" delivery timescales.
One of the biggest concerns found by the NFER was around the controversial minimum 315 hours T-level industry placement.
Most providers felt "reasonably confident" in securing the required placements for 2020. However, they reported "challenges in securing digital placements" due to the "small size of many of these businesses, as well as intellectual property and safeguarding issues".
And, "over the longer term, as T-levels are scaled up, both providers and sector representatives viewed the capacity of local employers to provide placements of the necessary quality and duration as a major challenge".
Their concerns included: "Not having the required number and types of employers/sectors in their area from which to secure placements (a more acute issue in rural areas); and the capacity of employers, especially micro and small businesses, to provide placements and find time to mentor students and concerns about over-burdening employers."
Most interviewees said they were having to use up their Capacity and Delivery Fund – a pot of cash that is only currently available to the first T-level providers – in order to develop their employer engagement infrastructure and expertise.
One provider said: "In the longer-term, we are worried about how we will deliver 700/800 longer placements without the additional funding that we have now."
Suzanne Straw, NFER's education to employment lead, said it was "clear that providers, students and employers all need sufficient and sustained funding if the industrial placement is to be a workable element to this 'gold-standard' technical qualification" and the government should not ignore the plea.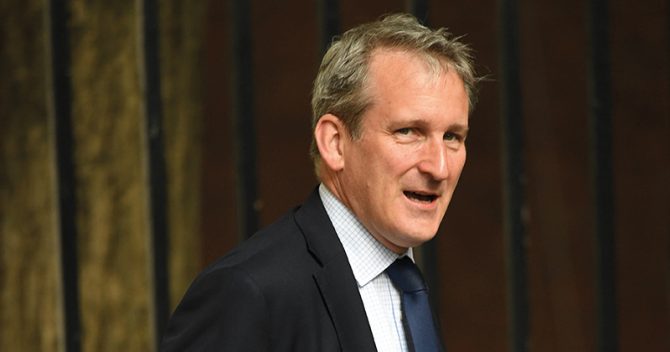 The DfE has partly listened to concerns by introducing some flexibilities to industry placements – including allowing multiple placements at different employers, as announced last month, as well as a trial of employer cash incentives.
But the NFER said even more flexibilities need to be introduced, including "more focus on students responding to employer briefs, simulations and virtual learning".
Providers also reported public transport travel issues.
"This was a more critical issue in rural areas where large numbers of students travel into college by bus, as this provider pointed out: 'An 8.30am to 5pm day which T-level students will need to cover the hours needed is not possible with the bus times we have'," the report said.
Staff expertise was also noted as a concern, with providers reporting that they need extra funding for "incentives to help attract staff to fill key skills gap".
Recruiting and retaining staff in digital and construction programmes, and engineering in the future, was a "major challenge because of education-industry salary differentials", which "could lead to patchy and/or lower quality delivery of T-levels".
A Department for Education spokesperson said: "As the NFER's report recognises, we have worked closely with providers from the very beginning to make sure we get the delivery of T-levels right."
She added that alongside the recently announced package of support, the DfE is "investing almost £60 million for post-16 providers to build capacity" to provide industry placements, as well as £20 million to "help prepare the sector for the introduction of the new courses and have announced a further £3.75m to support next year's roll out".
The findings of NFER's research will be presented today at the Festival of Education, which is run by FE Week publisher LSECT.