How learners can protect the planet is set to be bumped up curriculums, after teachers complained the lack of such content in syllabuses stops them promoting sustainability to students.
Over half of the respondents to a new survey by the Education and Training Foundation said they do not include sustainability issues in their teaching because it is not in the curriculum for qualifications.
Sustainability, as the ETF describes it, covers issues affecting the health of the planet as well as how to use social structures to promote good quality of life and economic prosperity for all.
Awarding bodies such as Pearson, OCR, City and Guilds and NCFE are looking at how to "weave sustainability as a principle into qualifications, in the same way that they do numeracy and literacy and digital skills and equality, diversity and inclusion," the ETF's national head of education for sustainable development Charlotte Bonner told FE Week.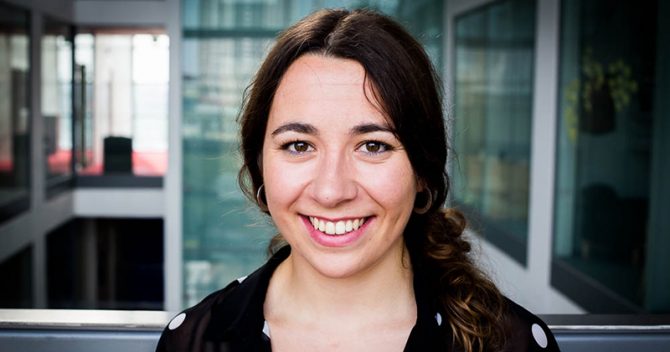 "It's on their agendas, but there's definitely more work to be done," she said, especially after 68 per cent of respondents told the survey the UK's post-16 education system does not adequately educate learners on sustainability issues.
Funding has 'limited creativity and innovation' in teaching sustainability
While the survey was originally meant for the foundation's own use, they hope making it public means it will be of use to providers for questioning what they are teaching about sustainability, and whether they are promoting a culture among staff and students to improve on sustainability.
How they are making their estate more sustainable, including with energy efficient technology, and how they can work with local stakeholders are two other questions Bonner hopes this report prods providers into addressing.
Another issue with educating learners is there has been a dearth of work on sustainability in the sector since the late 2000s, the foundation has realised.
Bonner attributes this to some "really big challenges" the FE sector has had to face over the past decade, including area reviews and funding cuts.
The report recognises funding and time constraints have "limited creativity and innovation" when it came to including sustainability in teaching, something which "needs to be recognised in any sustainability education programmes targeting FE and training practitioners or providers".
The ETF has also highlighted how Ofsted no longer provides guidance regarding sustainable development in learning and skills inspections, with Bonner saying the inspection framework is "incredibly influential" on providers.
"People feel that there's opportunity for other top down drivers, not just within the regulatory frameworks," Bonner said.
Staff 'need urgent support and training' to tackle climate emergency
Training for staff is one such area which could help spread sustainability education across the sector, with the Association of Colleges' climate commissioner and former president Steve Frampton saying all FE staff "need urgent support and training" to teach learners about tackling the climate emergency.
He said while staff and leaders are "developing significant pockets of excellence," the sector "lacks the vital significant investment, training, and resources to tackle these global challenges".
It feels like sustainability is a zeitgeist in the sector
Employers and business organisations can and are moving the needle on sustainability education, according to Bonner.
Organisations such as the Confederation of British Industry and Engineering Construction Industry Training Board have been discussing how firms can retrain existing workers, as well as bring on younger ones, to become recharging engineers, for example.
Which is helpful as existing employees "don't need to go through a three-year electrician course to start doing that particular job," Bonner pointed out.
"I think it feels like sustainability is a zeitgeist in the sector, it does feel like there's a lot of interest," she said, and hopes the research "will be of use to lots of people".
An audit of sustainability education content in the most popular FE qualifications was carried out alongside this survey and will be released next month.