College staff will go on strike over pay and conditions on the last day of February, with some adding March 1.
Notices have been issued to colleges in Sandwell and across London, informing them of the dates for a two-day strike over pay.
"They are going to be on strike on February 28 and March 1," a spokesperson for the University and Colleges Union said today, which applies to "all the affected London Colleges and Sandwell".
Sunderland College has also been issued notice for one day's action on February 28, and talks for Sussex Coast College Hastings "are continuing".
It follows Monday's announcement that staff at more than a dozen colleges had voted overwhelmingly to strike.
"More strike dates will be announced if things cannot be resolved," the union spokesperson added. "When they are will depend on how the individual disputes are progressing."
The colleges involved and how staff voted is set out in the table below: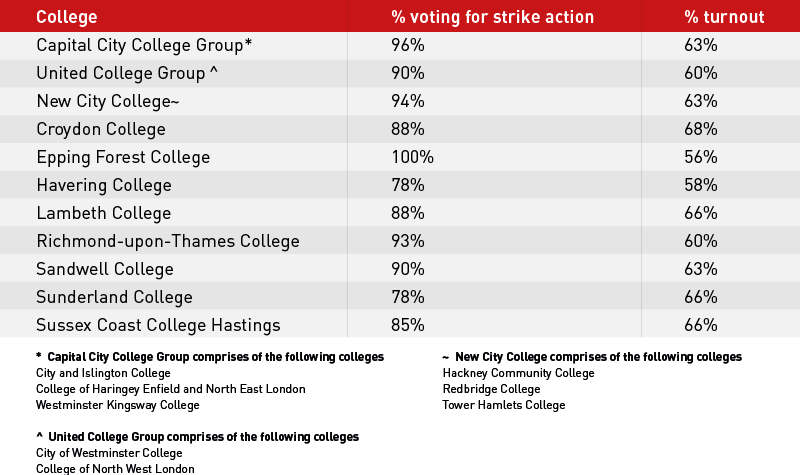 The dispute follows what another spokesperson described as "a disappointing" pay offer of one per cent, made last September by the Association of Colleges, which represents the colleges on pay.
The National Joint Forum, made up of the unions representing college staff, had lodged a claim for an across-the-board rise of around six per cent.
Mr Hughes spoke out against the strikes this week. "I appreciate that the decision to strike is never a decision taken lightly, but it is disappointing that this action is being taken so soon after we agreed to work together with unions to campaign on fair funding for colleges," he said.