A 9,000-learner college in Greater Manchester has plummeted from an outstanding Ofsted rating to inadequate.
Stockport College achieved the highest possible rating six years ago, but fell to grade four this month following a visit by the education watchdog last month.
The college, which has a current Skills Funding Agency allocation of £8.1m, was hit with inadequate ratings across each of the headline fields and told it needed to "rapidly improve the quality of teaching, learning and assessment".
The report said "too many" learners leave without achieving their qualifications and attendance was low with many students arriving late to lessons.
"Leaders have not acted quickly to reverse the significant decline in student achievement," it further said in the report, adding that quality assurance arrangements and self-assessment were "weak" and that the "quality of much of the accommodation and many resources is poor".
Stephen Carlisle became principal at Stockport last November after a five-year spell in charge at Accrington & Rossendale College, where he had already been deputy principal for five years, achieving an outstanding grade in mid-2009.
He said: "We won't regress from this report and as many of the weaknesses had already been identified through our self-assessment process, we are well under way at making the changes needed".
Nevertheless, Stockport's fall from grace has angered local MP Ann Coffey.
She told FE Week: "I will be seeking an urgent meeting with the principal to understand what has gone wrong and more importantly how this college is going to return to an outstanding grade."
It was the third college to fall dramatically from outstanding under Ofsted's current common inspection framework, introduced last academic year.
City of Liverpool College got grade fours in every headline inspection field in March — four years after it achieved an overall grade one.
Its principal, Elaine Bowker, took up post in mid-2011 having moved from a strategic director role at Manchester City Council.
And City of Bristol College fell from good to inadequate the following month.
Its principal, Lynn Merilion, had been in post for around six months having left her three-year principal role at Stockport College.
She had been at Stockport since 2001, initially as director of planning and quality, and since 2006 as deputy principal for curriculum and quality.
Both colleges were issued with notices of concern by the agency and Liverpool is yet to be the subject of an Ofsted monitoring report.
However, Stockport College had already been issued with a financial notice of concern — still in place — by the agency before Ofsted's report.
Its financial problems include the 2011 axing of the second phase of a £100m rebuild after the Learning and Skills Council programme collapsed, despite the college already having invested £4m.
An agency spokesperson said the college would be getting another notice of concern in relation to the Ofsted result, adding: "We are considering the action to take in line with government policy as set out in Rigour and Responsiveness in Skills."
——————————————————————————————————————————–
Facing up to an Ofsted grade four result
Keeping its outstanding grade from Ofsted was always going to be tough, but being branded inadequate was still hard to take for Stockport College,
FE Week deputy editor Chris Henwood learns in an exclusive Q&A with principal Stephen Carlisle and his deputy, Karen Moss.
Chris Henwood:
How do you account for the fall from outstanding to inadequate?
Stephen Carlisle:
In the years since the last inspection, the college success rates, particularly on long courses, have declined and that's at a time when the average for the sector has improved.
We always therefore felt that we would be in some difficulty maintaining our outstanding status. Our judgement was that we would require improvement as a college.
There were a number of issues within the college. I don't want to make an excuse out of finances, but we had serious problems with our failed building programme that was part of the legacy of the Learning and Skills Council property fiasco.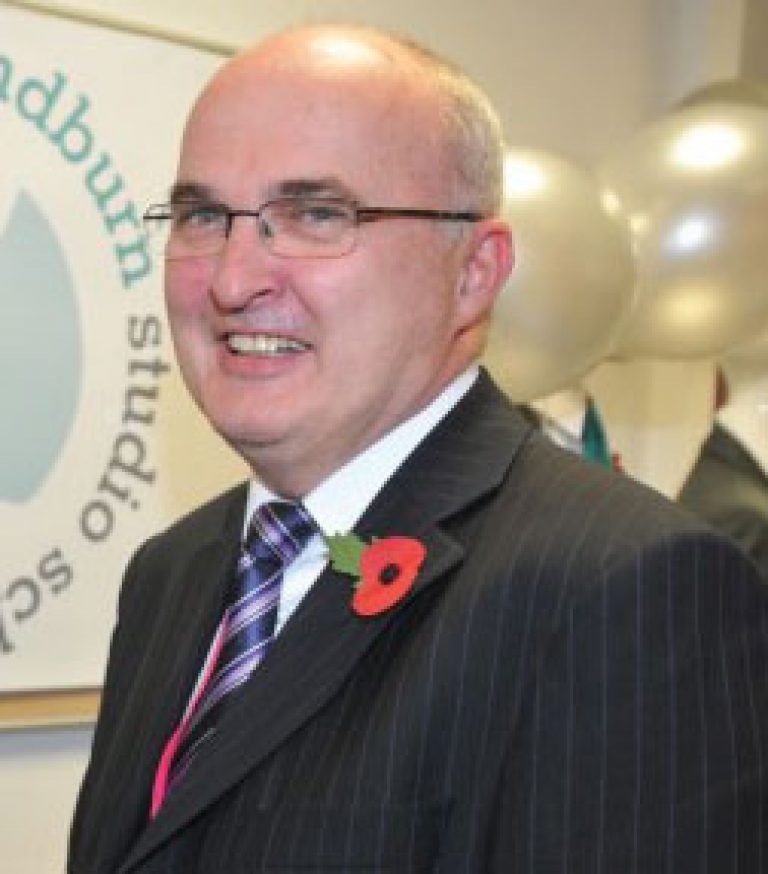 We had problems in terms of restructuring the college on at least two occasions and having to make significant redundancies. I arrived last November and before I got here there was serious upheaval and that was reflected in stability of staff — maintaining the good staff — and things like there had been no pay award in the college for a number of years and clearly occasionally that leads to staff leaving or failing to recruit good staff because of pay rates.
CH:
What's happening with regards the Skills Funding Agency's financial notice of concern, issued before the inadequate grading?
SC:
We've been judged to be satisfactory with regards financial health, which is an improvement, however we still require another year of improving our financial position to get to good, and at that stage we expect to have the financial notice of concern lifted.
We've made savings in the college through fewer posts, we have sold a building and we have some money coming in from that. That improves our position in the sense that we can pay off some of our loans which are causing severe problems in terms of our ability to finance those year on year.
CH:
How many posts have been cut at the college as part of the efforts to improve your financial situation?
SC:
At the end of the last academic year we lost around 72 posts at the college — that's about 10 per cent of our workforce.
CH:
Apart from the overall grade, what was the most disappointing element of the report?
Karen Moss:
We were inspected the last week of September, so obviously very early on — which we can do nothing about and we accept that — but Ofsted looked at a self-assessment report and data that went back to 2011/12, when our long course success rates at 16 to 18 were 78.6 per cent which we know was not good enough.
But at the close of 2012/13 our success rate for 16 to 18 long was 80.1 per cent. None of that was taken into consideration when they came in because they said our data was not yet complete. The overall long course success rate in 11/12 was 78.8 per cent. In 12/13 it was 80.3, so again an upward trend that came out two weeks after the inspection.
CH:
What is the post-inspection plan?
KM:
We've used the report as the basis for the post inspection action planning. We're sharing this with all staff and they have had an input into the actions. All the management team have been action planning with the senior team. We've planned it out with deadlines, what we're going to do about every aspect and we've already started taking actions against each of the categories, under leadership and management, outcomes for learners, etc.