A collaboration between Tribal and Leeds City College has resulted in a unique English and mathematics improvement tool for Further Education and Skills providers. The successful completion of a 9-month pilot means this national accreditation has been expertly adapted for FE & Skills. Leeds City College now look ahead to embedding good practices and improving English and mathematics attainment.
Tribal recently embarked on a journey to give Further Education (FE) and Skills providers a unique tool to improve English and mathematics. The thought and rationale behind this focus stemmed from extensive research and knowledge of the FE market. Coupled with a new Ofsted Education Inspection Framework and the condition of funding for 16-19 Study Programmes, Tribal felt it imperative that now was the time to help. Nicola Morris, Quality Mark National Director, states that "Tribal were conscious through research and collaboration with providers that there was a huge gap in the FE sector for a solution that is really focused on English and mathematics. We already had a tried and tested solution in schools and international markets so felt that this was a great opportunity to support and help our colleagues in FE."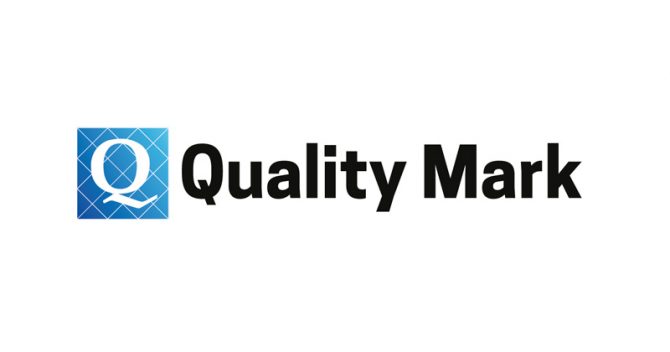 The Quality Mark for English and mathematics, an internationally recognised quality standard, is a Tribal solution that has stood the test of time in schools and international settings. Quality Mark has enabled settings to have a uniquely focused lens on English and mathematics, from high level strategy and governance to the way teaching assistants are supporting students. It helps providers to really home in on English and mathematics, something which, in a college or large provider, can often get lost in and amongst curriculum and vocational provision. Very seldom, do we look at the 'big picture' in a discreet way and almost always, English and mathematics is evaluated as part of a curriculum area or directorate.
In a time of austerity, where expectations are increasing and funding is static, English and mathematics are higher on the national priority list than they have ever been. If there was ever a time when providers need further support and guidance with English and mathematics, it is now.
Tribal, in its quest to create a tool for FE and Skills providers, didn't just want an off-the-shelf compliance checking mechanism. We wanted a tool 'created for FE, by FE'. This is when the Leeds City College and Tribal pilot was borne, a 9-month in-depth adaptation of the current Quality Mark Standard. The pilot involved an analysis of outcomes, walkthroughs of all provision types, discussions with students, managers, leaders and stakeholders and scrutiny of strategic documents and functions. Alongside this activity, the college's own key priorities were discussed at length and we were able to support the self-assessment and quality improvement process. Gemma Simmons-Blench, Executive Principal at Leeds City College stated, "We were excited about being the pilot centre for the Quality Mark as English and maths has such a high profile. Going through the process has most definitely supported our own continuous improvement here at Leeds City College."
Leeds City College, the 3rd largest FE college in the country, were eager to collaborate with Tribal and create this revolutionary tool. Over the last 4 years, Leeds City College have been on their own journey. With over 20,000 students on roll across all provision types and different campuses, English and mathematics has and continues to be of the highest priority. Following a very positive outcome in their last Ofsted inspection and the excellent work they are doing with Functional Skills and GCSE English and mathematics, the journey began. "Managers have been bold in developing and investing in a strategy in response to the large number of students, particularly on study programmes, who arrive at the college with no or very low grades in GCSE English and mathematics' (Ofsted, Feb 2018)
 What is the Quality Mark?
The Quality Mark is a standard made up of 11 elements ranging from Governance and Strategy, the review process for different groups, and how providers engage with parents and stakeholders. Each element enables providers to focus on key aspects of provision with accompanying evidence. Adopting the Quality Mark involves the completion of an audit toolkit and a 2-4 day assessment visit carried out by a credible assessor with extensive educational leadership and/or inspection experience.
 What will it give you?
The Quality Mark process provides an external review of provision, and identifies key strengths and areas for development which will facilitate continuous improvement. The process also provides opportunities for leaders and staff to work together towards a common goal. As Carol Layall, Head of English and maths at Leeds City College testifies, "Getting everyone to work towards the same high standard – the Quality Mark – will help to embed good practices and will undoubtedly improve attainment in English & mathematics"
Quality Mark accreditation is a national recognition of excellence in English and mathematics, a real accolade, which validates the good practice of providers. The standard is current, and will be aligned to your own priorities as well as up-to-date national agendas.
Liz Bramley, National Leader of Education reinforces this fact by saying 'It's very much current. As a National Leader of Education looking at policy, the Quality Mark agenda reflects national policy and absolutely dovetails with pedagogy but also has the flexibility other accreditations or processes are unable to offer. Quality Mark has moved with the times.'
If you would like to hear more about Leeds City College's experience of the Quality Mark for FE & Skills, join Tribal and Leeds City College on the webinar, "Revolutionising the process for English and maths improvement in FE & Skills".
Find out more and register your place