Apprentice reform has opened the floodgates for private providers to really get involved in delivering apprenticeships.  The new standards are starting to prove their worth to employers as the first cohorts of students have successfully navigated the improved – yet imposed – changes. Even the pandemic hasn't held back the more entrepreneurial spirits from delivering and learning content, despite the series of lockdowns.
With such confidence growing, how can colleges capitalise on the opportunities offered by the new apprenticeships? Traditionally the 'home' of apprenticeship delivery and with unmatched skills in encouraging younger learners to fulfil their potential, colleges are very well-placed to make the most of the new standards. Yet some remain reticent, unsure of the changes or unclear how to implement the new standards. 
The changes can be daunting but here, Tad Chapman, Head of End-point Assessment at Active IQ. and Amanda Charlton, Sport & Protective Services Work Based Learning at Bridgwater and Taunton College, explain how their partnership has really made a success of the new apprenticeship standards.
Getting to grips with the changes
"I'll be honest and say when we first saw the new apprentice standards, I didn't know where to start – and that's with the best part of 30 years' apprenticeship experience under my belt," says Amanda.  "So, I started by calling in Active IQ and together we navigated the process. Its reputation for moving and adapting quickly is deserved and has been a huge asset to us, firstly in getting to grips with the new standards and, secondly, working around the added complexity of lockdown restrictions," she says.
"As one of the first End-point Assessment Organisations (EPAOs) to be approved on the Register of End-point Assessment Organisations, we have plenty of insight into the End-point Assessment process, the requirements for the apprentices, tutors, employers and assessors," says Tad.  "Also, as a leading Awarding Organisation, we are well-versed in the ways of Ofqual and regulatory bodies and well-placed to support the transition from the old-style frameworks to the new standards. 
Even that being so, Tad agrees the new process required careful navigation and was as much a learning curve for Active IQ as it was for its college partners. 
"We learned a great deal by working closely with colleges and their cohorts to help them take on board the fundamental changes and acknowledging we were partnering on this journey was by far the best approach," says Tad.
Plan for success
Bridgwater & Taunton College has over 20,000 students of which around 3,000 are doing apprenticeships.  Amanda manages approximately 100 students at any given time in her department which offers the following apprenticeships with Active IQ.
Level 2             Community Activator Coach
                           Leisure Team Member
Level 3             Leisure Duty Manager
                           Personal Trainer
                           Community Sport and Health Officer
                           Teaching Assistant
"The toolkits and e-learning provided by Active IQ are extremely good and provide the scaffold for the learners to understand what is required," she says.  "Furthermore, the employer guides provide a really good overview and make it much easier to include national agendas and environmental changes into learning." 
In addition, Amanda undertakes a mapping exercise with any new standard to match the toolkits to work-based tasks and activities to ensure that the apprenticeship standards' competencies of knowledge, skills and behaviours, including English and maths, are covered in sufficient depth and detail.  Finally, Amanda aligns the Bridgwater and Taunton College MyBTC Advantage programme – that is used to support and underpin soft and transferable skills such as being more community minded, having higher aspirations and being a better communicator – to inform her Plan of Learning for that standard.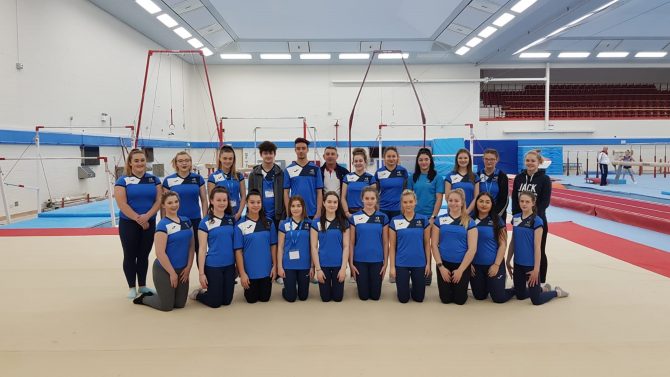 High profile employer partner
"We're very proud to hold the national contract with British Gymnastics for apprenticeships," says Amanda.  "Our programme provides clubs and individuals the opportunity to create full-time careers in gymnastics, supporting the development of young coaches who are already invested in the sport."
The 18-month programme sees apprentices do on-the-job training within their club environment whilst completing learning outside of their club under the guidance of the college. Apprentices can choose to study for either the Level 2 Community Activator Coach Standard or an Apprenticeship in Level 3 Community Sport and Health Officer (both of which include a funded Level 1, 2 or 3 coaching course in a gymnastics discipline).
Perfectly placed colleges
Apprenticeships have always been an attractive option by offering a cost-effective and clearly mapped route for career success.  That concept is even more evident with the new standards offering pathways starting at Level 2 and going right up through junior and senior management roles to Levels 6 and 7.  While it's always been good to know that an apprenticeship leads nicely into the world of work, after the recent uncertain and turbulent times, there's even more to be said for the structure, reassurance and security offered by apprenticeships and the End-point assessment process. 
"Apprenticeships provide a supportive and guided route into the workplace to cushion the transition from school, or other settings, to the workplace," says Amanda.  "As an apprenticeship provider, we can work with employers to structure and plan the off-the-job training and schedule in our on-line and face-to-face delivery so that the apprentice is managed and guided carefully to be the best they can be."
But education is not only about classroom learning and skills acquisition, especially among younger learners aged 16-19.  As well as fulfilling an educational role, colleges are perfectly placed to support students in other ways.  "Colleges are able to offer substantial wrap-around support and services for students," says Amanda.  "This covers everything from wellbeing and counselling support for learners in addition to careers advice, maths and English support and opportunities to learn from and experience other sectors." 
Another concern for many youngsters and their families is the worry over accruing student debt and the concern they may not necessarily find work on completion of their further education.
Many students can see real benefit in starting their chosen career as soon as possible and for those who have a clear passion for a vocation, an apprenticeship is hard to beat.
Meeting employers' demands
The Department for Education described apprenticeship training as "the key to unlocking productivity" while last month's National Apprenticeship Week run under the theme "Build the Future".  Both these bold statements are true. Today's apprenticeships have the potential to attract strong candidates looking for a clear career pathway to the top and, importantly, have the power to retain top talent within an organisation.
With a grading system for apprentices now in place and assessments taking a more holistic view of the learner, the standards give employers more of what they need in terms of greater engagement, more focused work and more practical time with their apprentices.
FE colleges will naturally prioritise their student body but knowing the benefits for employers is a vital piece of the career jigsaw.  "Apprentices can be strategically savvy choices," says Tad.  "Open- minded employers will see apprentices as an ideal opportunity to train people precisely to fit their business model while vetting their potential by seeing them in the workplace.  Employers who are prepared to invest time and energy in an apprentice will be rewarded by having the chance to take a learner from Level 2 up the career ladder to take a management role within a few years by completing Level 3, Level 4 and so on."
Amanda has heard exactly this feedback from employers. "We've had employers build their short-term future business strategy around the individuals we bring to them. They identify skills and potential early on and can even plan where in their business an apprentice's talent can be used to diversify, grow and develop to achieve a business aim as well as fulfil a career goal."
Successful outcome
The new apprenticeships standards all build up to the End-point Assessment, itself an unfamiliar process to many. This is where Active IQ comes into its own by working closely with colleges and employers to ensure that each apprentice is appraised at regular intervals to ensure they are absolutely ready to be assessed. 
"Active IQ has a very high-quality resources, regular newsfeeds and webinars alongside, proactive account managers and named individuals who are always ready to answer queries and questions," says Amanda.  "Its online portal (EPA Pro) is a fantastic resource which provides me with a dashboard to see exactly which parts of the EPA have been booked or completed.  They provide great post-EPA feedback to our learners which we are able to use to improve our own practice."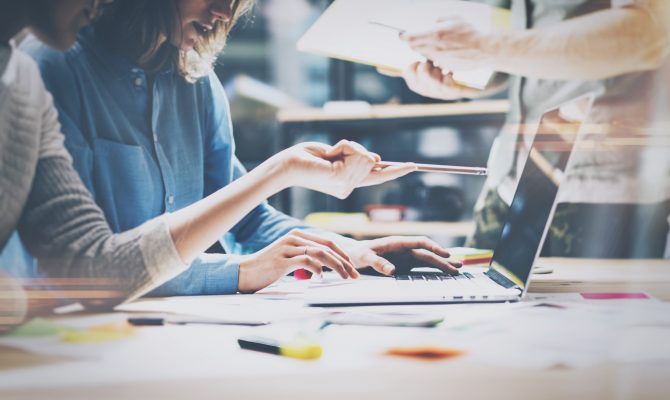 Getting it right
You could argue that if you can successfully steer a cohort of apprentices through work-based learning at a time when many workplaces are closed and social distancing measures are in place, you can manage it under more normal education circumstances. 
Active IQ recognises that colleges, in the same way as other training providers, had their work cut out in the last year to keep learners on track.  Amanda agrees that when the pandemic hit just after Bridgwater & Taunton College had started to get to grips with the new standards, a combination of adaptations, swiftly implemented changes and a leap of faith were called upon to succeed.  But succeed they did: she kept all her students on track and lost none from the process through the pandemic.
"As a College we moved very quickly to using Microsoft Teams to successfully deliver both training and wellbeing sessions to support students in keeping their up with the apprenticeship commitments while safeguarding their mental and physical health," says Amanda.  "We had to be creative and responsive to provide all our learners, not just our apprentices, with the same high quality Teaching Learning and Assessment as our face-to-face delivery. No-one was more pleased than me to see everyone pass their EPA and a few even gained distinction grades.  If you can achieve that for learners in the middle of a lockdown, you have to feel that you got it right!"
Active IQ is one of the first End-point Assessment Organisations (EPAOs) to be approved on the Register of End-point Assessment  Organisations. With unmatched expertise, it offers 15 End-point Assessments (EPAs) for the new apprenticeship standards including these  most popular with FE colleges:
Business Administrator
Community Activator Coach
Community Sport & Health Officer
Customer Service Practitioner
Facilities Management Supervisor
Personal Trainer
Teaching Assistant
Team Leader/Supervisor