Social Mobility and Child Poverty Commission chair Alan Milburn (pictured above) has told a Lords committee how the FE sector is "an absolute jungle" for learners and it needs to "take lessons from the higher education system".
Mr Milburn told the House of Lords Social Mobility Committee that FE was in need of "simplification" as he gave evidence on improving the social mobility in the transition from school to work.
He appeared before the committee at its penultimate evidence session on Wednesday (December 2) and said: "The choices that young people are making are not the greatest choices.
"And that is for a whole variety of reasons, like the lack of transparency in the [FE] system.
"In fact to grace it with the word system seems to me a complete misnomer — this is not a system it's a jungle."
He said the higher education system had "total clarity" and "a portal of entry" — referring to Ucas, which operates a system called Progress for the FE and skills sector.
The FE system, he claimed, was "almost designed to induce more complexity and the wrong choices".
He added: "We need to imbibe some of the lessons from higher education and translate those lessons into how we structure and guide people through vocational education.
"I think we have got to do some serious rethinking of all of this and almost go back to basics in terms of design."
Mr Milburn referred to "16,000 courses" to choose from in FE and said "with such a multitude of organisations and qualifications, it's almost impossible to make a trade-off between them".
He said: "Heaven help us — if there is ever, ever a need for simplification it is here."
He also commented on last month's Budget and said "colleges probably breathed a sigh of relief" after hearing Chancellor George Osborne's speech, but added that "there are some real challenges" with growth, which "has obviously fallen".
The Social Mobility Committee evidence session came just a day after Association of Colleges (AoC) president John Widdowson (pictured) discussed higher education at the House of Commons Business, Innovation and Skills Select Committee.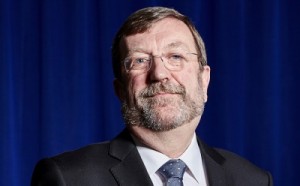 He said: "It's tempting to use university as a proxy for all higher education, but clearly it isn't, and will become less so in the future."
Mr Widdowson added that a set of metrics "might work perfectly well in the current university system, probably won't work with some of the new entrants that are coming into the higher education world".
The set of metrics to enhance teaching and learning in higher education include, focusing on enhancement, enhancing reputation, preserving diversity, preserving autonomy and efficiency within the sector.
The final Lords Social Mobility Committee evidence session is due to take place on Wednesday, December 9 at 10.35 with Education Secretary Nicky Morgan and Skills Minister Nick Boles as witnesses.
The committee has already heard from high profile figures including former Deputy Prime Minister Nick Clegg and Ofsted chief inspector Sir Michael Wilshaw.
It is expected to report its findings by late March.