The skills minister and the recently appointed leader of the Education and Skills Funding Agency are the standout speakers at this year's national conference for independent FE providers.
The Association of Employment and Learning Providers' biggest annual event is taking place over June 25 and 26 in London's Hammersmith.
FE Week is the media partner and will produce a supplement on site recapping on all the highlights.
Skills and apprenticeships minister Anne Milton will deliver her second keynote speech to AELP delegates on the morning of day one. She also spoke at the national conference in June last year, just 10 days after she had been appointed as minister.
The chief executive of the Education and Skills Funding Agency will talk in the afternoon on the theme of "managing sector reforms".
Eileen Milner was only appointed to the top job in November, so her views half a year on will be eagerly anticipated. Her predecessor Peter Lauener focused in his farewell speech at last year's national conference, on his experiences with launching the Institute for Apprenticeships.
It couldn't be a more exciting time to hold a conference
"This is shaping up to be the biggest and best AELP conference yet, with a fantastic line-up of speakers who have the pulse on the sector reforms," said AELP boss Mark Dawe. 
"Not only does it give our members a great opportunity to debate how the reforms are going, but we can help influence the next stage of the apprenticeship changes after April 2019 and the roll-out of T-levels. It couldn't be a more exciting time to hold a conference."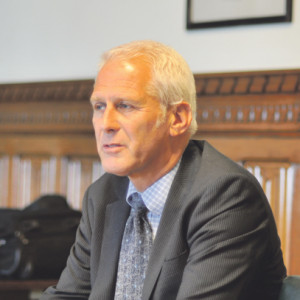 The morning of day two will see Keith Smith talking on the theme of "employers tackling the skills challenge". The senior skills civil servant recently switched from being the ESFA's director of funding and programmes to become its director of apprenticeships.
He warned at the 2017 conference that providers using employers as subcontractors in ways that are "contrary to the spirit" of the apprenticeship reforms would face tough consequences.
The shadow skills minister Gordon Marsden will give a keynote speech in the afternoon.
The conference chair will again be the BBC's education correspondent Reeta Chakrabarti.
An AELP spokesperson said that further announcements on who will be speaking over the two days will be announced in the coming weeks.