A group of key FE figures has called for a cross-departmental minister for a lifelong learning, through a new report by the Skills Commission.
It's one of a number of recommendations made by the commission, co-chaired by former chair of the Learning and Skills Improvement Service Dame Ruth Silver, in its new report 'Spotlight on…lifelong learning for an ageing workforce' published this week.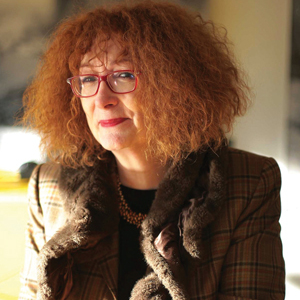 The report looks at how training for older workers can be incentivised, and how older people can be supported to remain working, and comes amid a growing government focus on lifelong learning.
The creation of a "joint minister for lifelong learning between the Department for Work and Pensions and the Department for Education" would improve co-ordination and make it possible to "properly assess the impact of retraining or upskilling on the duration of a working life".
It comes after FE Week launched its #SaveOurAdultEducation in February, which called for the government to consult on a properly co-ordinated adult education strategy.
"Older workers are affected by barriers and issues that cut across multiple government departments," the new report said.
"If government is to encourage apprenticeships and training schemes for unemployed people who would benefit from them, departments must be more collaborative and integrative."
The last minister to have lifelong learning within his job title was thought to be John Hayes, who was minister for FE, skills and lifelong learning from 2010 to 2012.
But current skills and apprenticeships minister Robert Halfon told FE Week in January that lifelong learning was firmly back on the government's agenda.
The government's industrial strategy green paper, published in January, committed to exploring "ambitious new approaches to encouraging lifelong learning".
The DWP's Fuller Working Lives strategy, published in February, also encouraged more older people – even those approaching traditional retirement age – to consider doing an apprenticeship to boost their employment prospects.
This year's spring budget, unveiled by chancellor Philip Hammond on March 8, included £40 million for lifelong learning pilots "to test different approaches to help people to retrain and upskill throughout their working lives".
Sue Pember, director of policy and external relations at Holex, said the Skills Commission's report was "timely and important" and "should be tied into the industrial strategy".
"As a country we need to ensure all our workforce, whatever their age, is appropriately trained and supported," she said.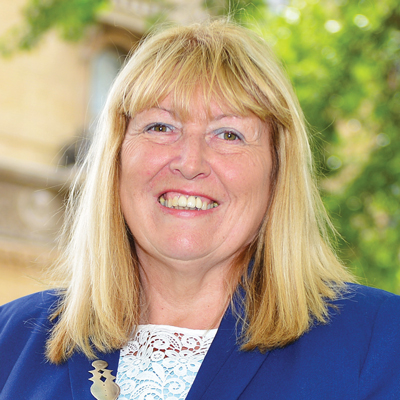 Ms Pember described the "all age" apprenticeship programme as a "fantastic development" but added: "there are many in the workforce who will not be able to take advantage of it and it is for those we need to establish new exciting and motivating opportunities".
The Skills Commission is made up of parliamentarians from both Houses, college principals and representatives from other sector bodies and awarding organisation. 
The report is based on the findings of an inquiry chaired by Peter Mayhew-Smith, chair of Kingston and Carshalton College.
He said: "Older workers constitute the single largest pool of untapped potential in Britain. With the challenges that lie ahead, it is crucial we build on their wealth of skills, experience and collective wisdom." 
Other recommendations in the new report are aimed at incentivising both employers and learning providers to train more older workers.
Given the lack of financial incentives to employers to take on older apprentices – compared with younger apprentices – the report called for the Institute for Apprenticeships to work with the DWP to "consider areas and demographics where additional support to employers would encourage them to hire older apprentices".
In addition, it said: "The Skills Funding Agency should review the costs to learning providers of supporting older workers to retrain and stay in employment" and give extra support "where appropriate".
Another recommendation related to the lifelong learning pilots announced in the budget, and lifelong learning learning accounts.
It said the DfE and DWP should "work together to oversee pilots by Jobcentre Plus, the National Citizen's Service and others to look into the feasibility of learning accounts and their effectiveness in directing workers towards in-demand roles".
There was a "need to incentivise both individuals and the government to co-invest in learning, and make access to funds more straightforward," it said.
Personal learning accounts, proposed by the Learning and Work Institute in 2016 as a "revamped but distinct version of Individual Learning Accounts" – with money saved by individual learners topped up with a "help to learn bonus" – offered the benefit of "aligning skills provision to local labour market demands".
Barry Sheerman, MP for Huddersfield and co-chair of the Skills Commission, said: "This report highlights the training gaps which badly need reforming for our lifelong learners.
"We can be more productive as a country and fill skills gaps if we invest in lifelong learning and returning to work support, and by making upskilling the norm at work."
A DfE spokesperson said: "As set out in the government's Industrial Strategy, we are committed to a skills system that drives productivity, improves social mobility and makes a success of Brexit, and the Budget provided up to £40 million to deliver that commitment.
"‎This will include considering ambitious new approaches to lifelong learning, including changes to proposals on costs, outreach and better information on availability of opportunities. There is more funding than ever before to support adult learning, up to £3.4bn by 2020‎."