Management by the Skills Finding Agency of a key provider submission of learner data has been labelled a "total farce" and "very disturbing", after it opted against extending the deadline for a second time following continued software problems.
The SFA online data collection system, known as the 'Hub', is understood to have initially gone down on December 5, when providers had less than a day left to submit their fourth Individualised Learner Record returns of the academic year.
It added an extra day in light of this, moving the deadline to 6pm tonight (December 7) – but providers still complained they were experiencing problems throughout today.
Despite this, the SFA opted against a further extension, even though the return this month, named ILR R04, is a particularly significant, as it is used to calculate not only the SFA 16 to 18 monthly apprenticeship payments but also by the Education Funding Agency to support the setting of allocations for the next academic year.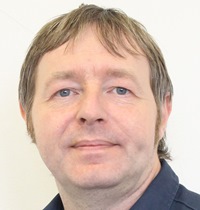 Steve Hewitt, freelance MIS expert, told FE Week: "It's deeply worrying that SFA don't seem to have the capacity to fix this problem in a timely manner.
"An extension like this is unprecedented in recent years and colleagues around the country are still unsure as to whether they've successfully uploaded a return as the site has continued to be unreliable throughout today.
"Hopefully, no providers will be penalised for this shocking failure of SFA systems and that problems like this aren't going to become the norm."
Users were still complaining about problems with the Hub, via the FEConnect forum, this evening.
One angry user said at 5.09pm it was a "total farce".
"My first submission (on Thursday last week) had more than 12 learners rejected because of EDRS and they were not new learners so payments for these would go back to October or September,"she added.
Her second file was also rejected and she "tried to get a reply from the SFA to see if I needed to generate a new file for the resubmission yesterday but had no answer at all."
"My fourth submission today, who knows! Still queueing since 10.45 this morning."
Another complained today that "the whole system has crashed saying there is an error again".
"Our Hub allowed us to upload a file (all the ones we tried to submit yesterday have disappeared), but we are now receiving an error message," said a further disgruntled user.
The SFA posted a message to its FEConnect forum yesterday morning, which said: "We are currently experiencing technical issues affecting access to some of our systems, including the Hub.
"We are aware that the ILR R04 collection is scheduled to close today.
"Whilst we hope to resolve the issue shortly, we have decided to extend the collection for an additional day."
A notice from the agency this morning said the service was up and running again, although "due to high volumes, reports are taking longer than usual to generate."
In spite of this, worried responses kept flooding in from FE Connect users unable to submit their information.
FE Week pressed the SFA repeatedly this afternoon to state categorically if it would extend today's deadline.
A spokesperson told us just before 6pm: "The deadline remains. Everybody is working hard to make sure that all the files are processed."
When asked how users could be expected to meet the deadline if the Hub was still crashing, she added: "I think there have been some problems but it has not crashed completely".