A team of foundation studies students and their lecturer have raised over £500 to help fund the education of a boy with Downs Syndrome in Nepal, reports Samantha King.
After learning about humanitarian work as part of a module on volunteering, a group of learners at Truro College with special educational needs, decided to raise money for a good cause, settling on the plight of 14-year-old Nissan.
"I asked my relatives in Nepal if they knew of a school or group of children we could support and this led us towards Nissan who lives in the village where my family are from," explained Karenza Pariyar, a learning support assistant at the college who led the group's fundraising effort.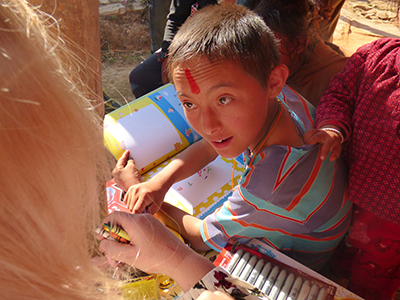 "We decided to focus on Nissan because I knew we could keep in contact, follow his progress and make a real difference to his life, rather than diluting the effect by giving one thing to many kids."
Fundraising through cake weighing, jelly bean counting and sponsorship, the group raised £504, spending £204 on educational and sensory toys including kinetic sand, Play-Doh, fidget spinners, a keyboard and crayons to help with motor skills, and leaving £300 to further Nissan's education in Nepal.
Ms Pariyar has now visited Nissan along with a suitcase filled with the toys, and is currently working on developing resources to further develop his communication skills, including making Makaton cards for him and his parents in Nepali.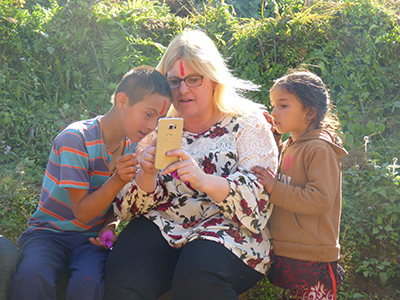 "At the moment we're torn between spending the rest of the money on getting somebody in to work with him, or sending him away to boarding school and seeing how he gets on," she explained.
"The money's on hold, but his parents know it's there and it's waiting for him. We want to make sure it doesn't get wasted and that the best possible thing does happen for him."
The group of student fundraisers are receiving regular updates on how Nissan is getting on with his new toys, and members of the community get in touch via Facebook with updates.
"There's a girl in the village who lives next to him and has a mobile, so I'm able to chat with her," Ms Pariyar added. "Our students here in England love following Nissan's story and feel they have connected with someone on a compassionate level from another country, and gained a friend and an insight into how others with learning disabilities live and learn."