The sector skills councils for health and for justice today announced their merger — but also said they would continue to act separately.
Skills for Health (SfH) and Skills for Justice (SfJ) have "integrated" and a joint statement from the two organisations said the move would "maximise the synergies for customers and stakeholders".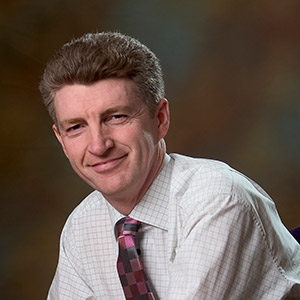 John Rogers (pictured right), SfH chief executive, will be the merged organisation's chief executive — a post last held at the SfJ by Steve Clark, who left in March.
Mr Rogers said customers and stakeholders would see "very little change" to services and that it would be "business as usual".
"However, over the next 12 to 18 months it is very clear that we will be able to deliver significant enhancements by maximising the strengths and expertise of both organisations across the combined wider sector footprint," said Mr Rogers.
The new body will act as a not-for-profit UK charity in the way the two sector skills councils previously did, operating licences for the health and justice sectors.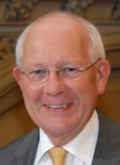 However, SfH and SfJ will otherwise continue to act as two separate brands with their own websites and staff, according to an SfH spokesperson, who added that all existing offices would "be retained" and "there are no requirements for relocation and no current job losses" for employees of both organisations.
The move was announced in a joint statement released this morning by Sir Duncan Nichol, chair of SfJ, and Chris Hannah, chair of SfH.
They said the organisations "have worked in close partnership on a range of initiatives and services over a number of years, and both boards felt that the timing was now right to maximise the synergies for customers and stakeholders by bringing the two organisations together".
"The work of the two organisations covers a wide expanse of UK public services including health, police, prisons, fire services, armed forces and local government," they added.

"Through our history of joint working we have been very aware of the benefits that could be achieved for our customers and stakeholders by combining the strengths of SfH and SfJ.
"We are delighted that we have been able to integrate the two organisations and look forward to the very positive outcomes for the sectors that we serve."
Sheffield-based SfJ has four offices across the country employing 40 workers.
It was established in 2004 as the sector skills council for police forces and law enforcement agencies, courts, tribunal and prosecution services, forensic science services, custodial care, and wider offender management services.
Meanwhile, SfH, based in Bristol, was set up in 2002 and currently employs 150 workers across five different offices.
It covers dental nursing, clinical support services, healthcare support services, pharmacy services and health and social care, among others.
Both organisations are involved in the development and promotion of vocational qualifications, including apprenticeships.
They work with a range of stakeholders including employers, education providers, education commissioners, professional bodies and awarding organisations across their sectors.