As broken by FE Week this afternoon — Nick Boles has quit as skills minister, so we've gathered immediate reaction from sector leaders.
Martin Doel, chief executive of the Association of Colleges (AoC), said: "Mr Boles has set an ambitious agenda and, though he did not redress the cuts in funding over the preceding five years, the spending settlement and the inception of an apprenticeship levy, offered the prospect of adequate resources to fulfil the ambitious agenda.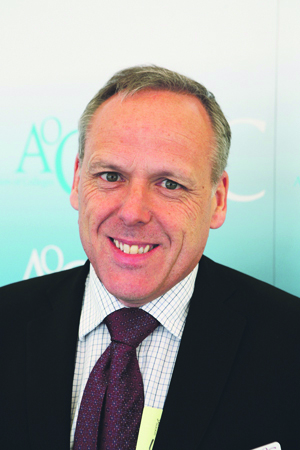 "It's a pity he has not been able to see the changes through; the last thing that colleges now need is yet another abrupt change of direction from a new minister or a renewed attack on their funding."
He added: "Mr Boles recognised the importance of high-quality technical and professional education and training, particularly apprenticeships.
"During his time in office he has initiated a wide-ranging programme of change in colleges through the apprenticeship reform, area based reviews and the Sainsbury panel report.
"He also secured a more favourable spending settlement than most expected in the last Spending Review."
Mark Dawe, chief executive of the Association of Employment and Learning Providers (AELP), told FE Week: "Nick Boles proved to be a real listener when it came to taking forward the apprenticeship funding reforms that he inherited.
"He understood that smaller businesses had to stay engaged in the programme and we hope that the next set of levy announcements will confirm this.
"Training providers also welcomed his strong backing for traineeships.
"As a reformer, AELP hopes that he will retain an interest in FE and skills from the backbenches.
"We appreciate everything he has done when government finances elsewhere have been so tight."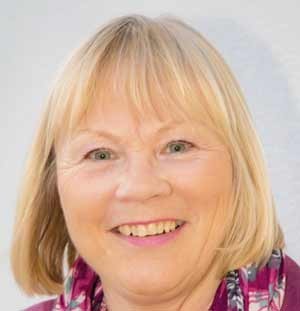 Dr Ann Limb OBE, chair of the South East Midlands Local Enterprise Partnership, said: "I hope his replacement keeps the foot on the pedal on reform of FE, in particular with regard to the introduction of the apprenticeship levy and keeping the local devolution agenda for skills alive.
"We actually now need someone who is going to take Mr Boles' work further and work closely with the Department for Education to ensure that all  of post-16 education is reformed."
Current Learning and Work Institute chief executive David Hughes, who will take charge of the Association of Colleges from September, said: "I am not surprised given who he was supporting in the leadership race [he backed Theresa May rival Michael Gove for Prime Minister], but I am a bit sad because whenever a minister you get on with leaves you feel like you have lost an ally.
"I think he always tried to make a fair judgement after considering the evidence, and made some good calls.
"The best of those for me was the decision to retain, back and invest in functional skills."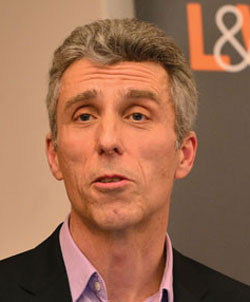 Looking ahead to his as yet unconfirmed successor, Bill Watkin, chief executive of the Sixth Form Colleges Association, said: "With sixth form colleges addressing area reviews and the implications of academisation, it's very important that ministerial changes do not add to the difficulties with which colleges are wrestling, and it's our hope that the incoming minister will recognise the vital contribution that SFCs make."
Janet Clark, Association of Teachers and Lecturers post-16 policy specialist, told FE Week: "We would like Nick Boles' successor to introduce adequate funding for the FE sector which has been cut severely over the last six years and concentrate on the quality of apprenticeships rather than the 3m target the government has set.
"A rethink on area reviews, which are causing chaos would also be appreciated."
Malcolm Trobe, interim general secretary of the Association of School and College Leaders, said: "He was effectively campaign manager for Michael Gove, so it's not surprising he has made this decision.
"It will be interesting to see the approach which is taken by an incoming minister, because it's a difficult time for apprenticeships and the large target, and the levy, with following those policies through. Whoever comes in will have to be able to hit the ground running."
Unison head of education Jon Richards commented: "Skills minister Nick Boles was working on issues like area reviews and apprentices, both of which were giving huge headaches to employers and staff in further education.
"In the interests of everyone in the sector, we hope that whoever replaces him takes a deep breath, pauses and then puts the brakes on several of the policies he was pursuing so enthusiastically. The new minister must look seriously at what is possible given the limited resources and time available."
A spokesperson for the University and College Union said: "We are living through a turbulent time in politics at the moment and the FE sector will not be alone in hoping for some stability.
"With serious questions surrounding the implementation of the skills plan, apprenticeship levy and area reviews we hope a new minister will be appointed swiftly.
"We hope the new minister will listen to the sector and engage with us in developing a coherent workforce strategy."
Please leave your comments below, expressing your views on Mr Boles' time in office and who you think his successor will be.