The sector may have had to endure an agonising 14-month wait for Ofsted to rate a general FE college 'outstanding' – but there's now been a second published in the space of two weeks.
And as with Dudley College before it, Grimsby Institute Group earned its grade-one report after it asked for its scheduled short inspection to be upgraded into a full one.
Grimsby, which had 10,000 learners over the previous full contract year, received top grades in all headline fields except apprenticeships, which were considered to be 'good'.
"I'm so proud that we got top marks in so many areas, which shows the quality of our offer across the board," its chief executive Gill Alton told FE Week.
"It's hard to say why we have got a grade one and other colleges haven't, but I hope it sounds out a very positive message across the sector that it is possible as we approach the end of the academic year.
"It's wonderful to have two 'outstanding' college ratings in the space of two weeks.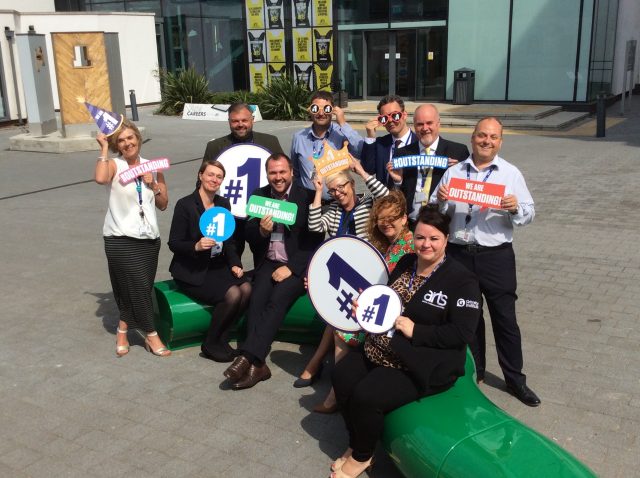 "I think the inspectors saw that the whole learner journey here is geared towards building aspirations, and making sure that learners reach their potential
"It's so important in an area like ours, where 50 per cent of students come from the most deprived areas.
"We asked Ofsted to covert what started off as a short inspection to a long one, because we were confident it would give us a good chance of achieving 'outstanding', and I'd definitely recommend it to other colleges."
Ms Alton, who took over the college previously rated 'good' from Sue Middlehurst in March 2016, added: "You don't get outstanding in 15 months, this is a long journey that I have my staff and predecessor to thank for."
This huge vote of confidence in Grimsby follows a grade one-overall rating for Dudley College unveiled on June 15 – the first for the sector since Truro and Penwith College was recognised last April.
FE Week reported in May that the number of colleges with top marks from Ofsted had fallen to its lowest ever level, after Blackburn College received a shock grade three.
The report on Grimsby was full of praise for senior managers.
It said: "The chief executive officer and her leadership teams have worked relentlessly to secure swift improvements to the quality of teaching, learning and assessment."
Senior leaders had a "highly responsive and carefully considered approach to the development of the curriculum", including the use of "detailed and accurate labour market intelligence".
Governors were also praised for having a "very wide range of skills, experience and links to the group's communities" – particularly the business community.
The college group was said to have maintained a "very strong financial position" and "outstanding financial status for the last six years".
"The vast majority of learners make excellent progress, often from a very low starting point. Teachers have consistently high expectations of learners and plan sessions very effectively," the report concluded.
"Learners become very confident and self-assured individuals as a result of their learning. They enjoy and value their learning and are highly motivated."
The proportion of 16- to 19-year-old learners who achieve their qualifications was said to have been "consistently high for the last three years", while the achievements of adult learners had "improved considerably from a low-point at the last inspection and are now above current national levels".
Outcomes for 14- to 16-year-old learners were also recognised as 'outstanding', with their learners achieving "an excellent Progress 8 score, which places it high in the national tables for all schools in England".