The Duke and Duchess of Cambridge highlighted the importance of talking about mental health as they visited Harrow College to celebrate World Mental Health Day.
The Royals met with young people who have battled mental health problems and now volunteer with Mind in Harrow or the anti-stigma campaign Time to Change, to raise awareness about mental health with other young people.
The Duke and Duchess also spent time with students from Harrow College's own welfare programme as well as health and social care learners.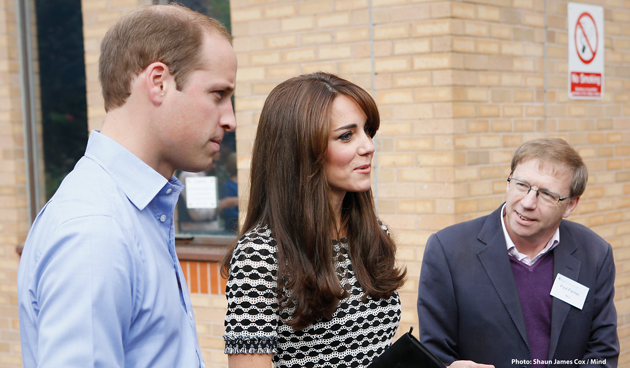 The visit, on October 10, included level two childcare students Kenna Dolby and Nerice Campbell-Forde, both aged 16, who got the opportunity to present their mental health app idea.
Keena said: "The Duke and Duchess were really impressed with the app idea that we had developed and really hoped that the idea would one day become a reality."
Main pic: From left: Harrow College curriculum manager health care social, Errol Allen and Mind representative Zoe Webber with the Prince William