A major recruitment agency has stopped re-selling courses run by troubled Rotherham-based provider My Distance Learning College (MDLC) amid concerns over the certification of more than 30,000 paying learners.
NCFE stopped certificating MDLC claiming it had around £20,000 of "outstanding invoices owing," while the Cache (Council for Awards in Care, Health and Education) awarding organisation (AO) has also withdrawn approved status because, it claimed, the provider had been re-selling its qualifications through other firms without permission.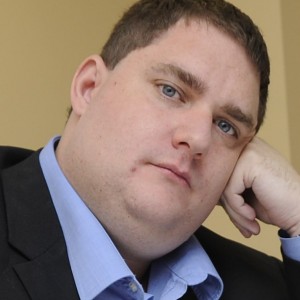 Both claims were disputed by MDLC director Joshua Cole (pictured right), who said the certificates of 32,000 learners had been put at risk. But now recruitment agency Reed, which had been re-selling for MDLC for the past year, has told FE Week it had removed the provider's courses from its website.
A spokesperson for Reed said: "We partner with a number of training providers to offer the widest choice of qualifications, some of whose courses we sell on their behalf directly to our customers.'
"However, in light of issues currently ongoing between MDLC and a number of AOs, reed.co.uk has suspended sales and advertising activity relating to courses provided by MDLC or any associated organisation.
"We understand that some students may be concerned about their certification. We will maintain close contact with MDLC to ensure students who we have referred to MDLC are receiving the appropriate level of support."
Courses re-sold on reed.co.uk until Friday (August 22) included one for a level three human resources qualification, which it said was "NCFE-approved," for an undisclosed fee.
The AO was listed as Focus Awards, which was launched three years ago and counts MDLC's Mr Cole as chief executive and director. But a message on the Reed website stated today that the course was "no longer available".
And a number of MDLC courses that had been re-sold on amazon.co.uk, including a level three teaching assistant course which cost £99 and had been certificated by NCFE, now also display the message "Not available".
But others certificated by Focus Awards, including an online certified higher level teaching assistant course costing £99, were still on offer.
Focus Awards is registered with Ofqual, but a spokesperson for the qualifications watchdog said the AO was not currently running any officially recognised qualifications, although "they do have some qualifications currently going through the accreditation process". She added that Ofqual was aware of the dispute between MDLC and NCFE and would "continue to monitor the situation closely".
When asked if there was a potential conflict of interest over Mr Cole's dual roles at MDLC and Focus Awards, she said: "All recognised awarding organisations are required to meet our conditions of recognition, which includes the appropriate management of any possible conflicts of interest. Any awarding organisation that does not adhere to those conditions will be investigated and appropriate action will be taken."
She added no investigation had been launched by Ofqual into MDLC and Focus Awards.
Mr Cole said: "We are not aware of any decision by Reed to stop working with MDLC. We are continuing to deliver an exemplary service to all our corporate partners and will continue to do so.
"I would like to make it absolutely clear that the Focus Awards accredits bespoke non-regulated courses for MDLC. We make it absolutely clear online and in our advertising that these courses are non-regulated and are bespoke courses for learners to undertake."
An MDLC spokesperson said: "With regards to Amazon – any deals that appear to be inactive are simply deals that have ended."
A Cache spokesperson said: "We have not authorised MDLC to engage in the so-called 're-selling' of our courses and they might be breaking the law by doing so.".
An NCFE spokesperson said: "Unfortunately, until this situation is resolved NCFE will be unable to provide external quality assurance visits and certification to MDLC and its learners."
No one from Amazon was available for comment.